Dealing with and Cleaning Up Hoarding
Hoarding disorder is more than just a proclivity for clutter; it's a recognized psychological condition that causes people to collect items excessively and faces significant difficulty when parting with them. The articles often have no real value, but these possessions hold sentimental value or offer comfort to those with them. This disorder leads to an unsafe and unhygienic living environment, often overwhelming for the person affected and their loved ones attempting to address hoarding.
Addressing a hoarding situation is more complex than tidying up. It involves understanding the disorder, empathizing with the affected individual, and developing a systematic approach to decluttering and hoarder house cleaning. With an appropriate strategy, attempts to clear out and clean a hoarder's house can quickly become manageable, exacerbating the emotional distress associated with the process.
This guide provides comprehensive insights into the disorder, its stages and symptoms and methods to clean up a hoarder's house. It's aimed at helping you, whether you're dealing with a loved one's disorder or are a professional engaged in a cleanup. We'll help you navigate the complex task of decluttering, deep hoarder cleaning and addressing the various challenges associated with hoarding.
As we explore this complex topic, it's crucial to remember that empathy and patience form the cornerstone of this process. The goal isn't just to deep clean a space; it's to support individuals in regaining control over their lives while ensuring their mental well-being. Let's delve deeper into understanding the disorder and the cleanup process.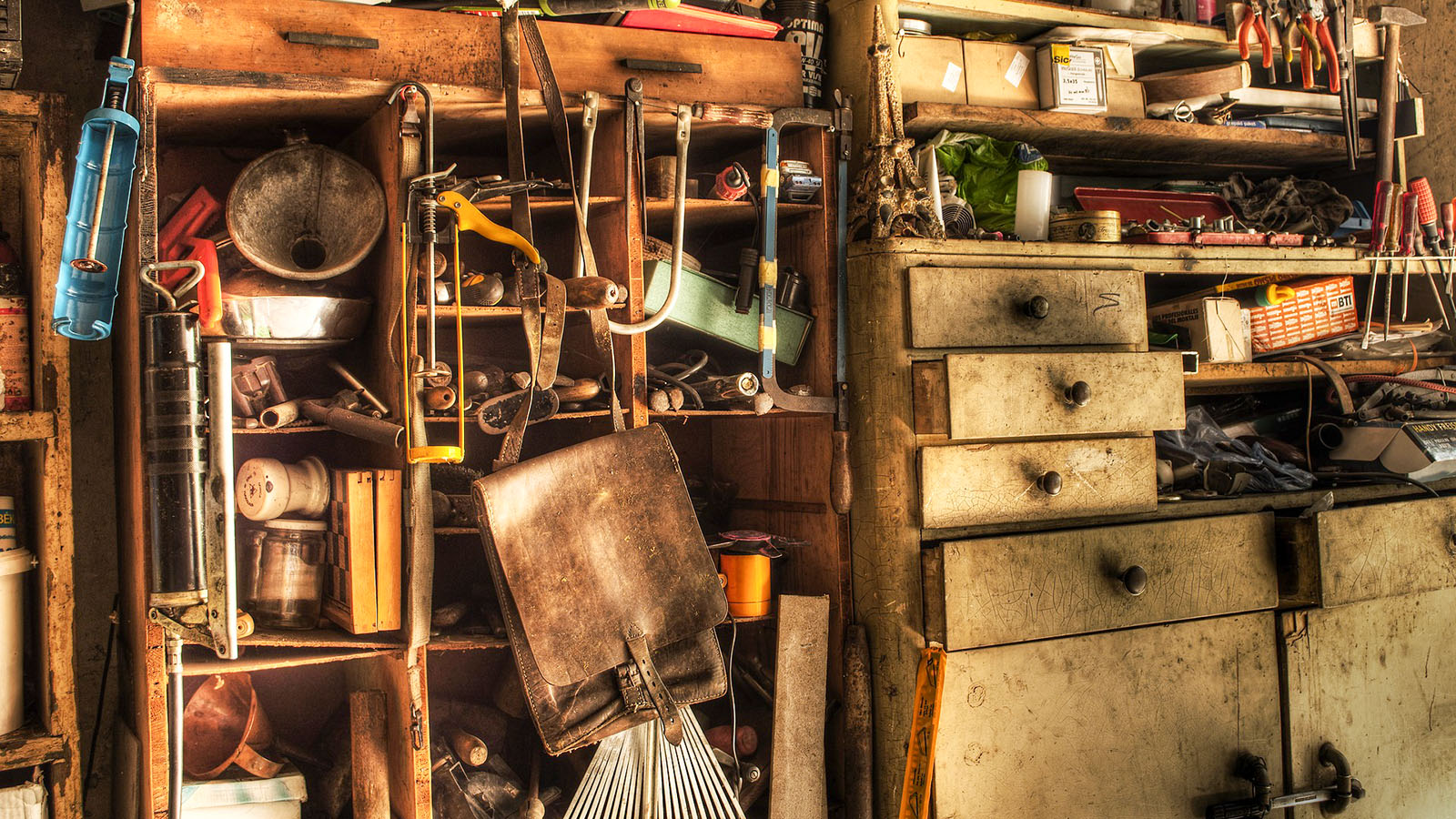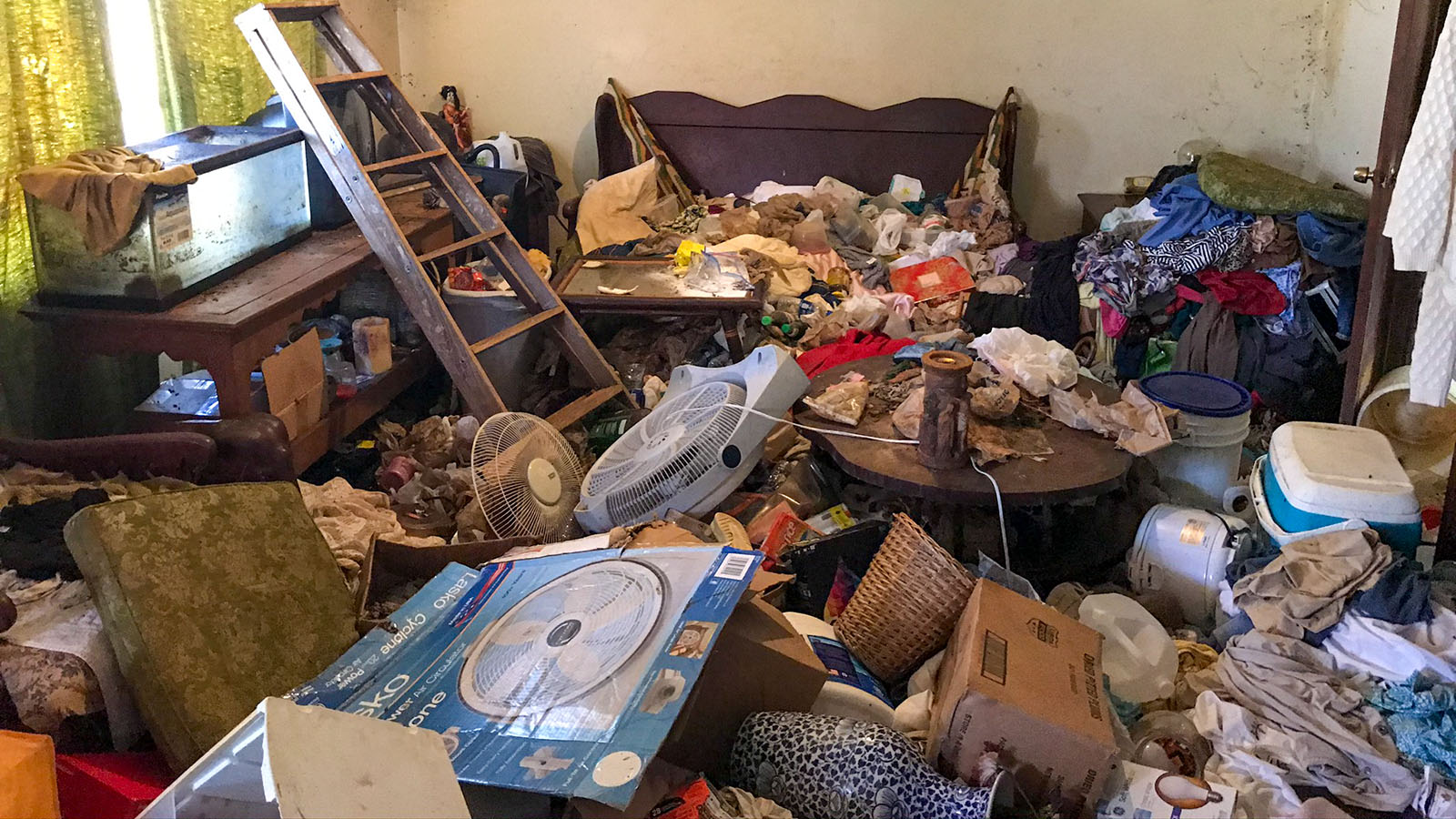 Understanding the Disorder
Hoarding disorder is characterized by the persistent difficulty in discarding or parting with possessions due to a perceived need to save them. Individuals with it often keep items that have little value to most people, such as old magazines, broken glass, and household trash. Despite the lack of usefulness, these items hold sentimental value to them. This results in a hoarder's home being filled with clutter, often rendering the hoarder's living space unfunctional.
The Five Stages of Hoarding
The process of hoarding typically progresses through five stages, each escalating in severity. In the first stage, there's minimal clutter, and the items being saved have no obvious usefulness. The second stage is characterized by more apparent chaos and some home areas becoming unusable due to hoarding behavior.
By the third stage, the clutter has taken over most living spaces, and potential safety and health hazards, like flammable materials and pest infestations, start to appear. In the fourth stage, the house's structure may be at risk due to heavy clutter and lack of maintenance. Lastly, the fifth stage of hoarding is the most severe, involving extensive structural damage to the house, blocked exits, biohazards, and even dead animals, making the home unsafe for habitation.
Symptoms of the Disorder
Recognizing the three main symptoms of the disorder is critical in identifying and addressing the problem. These symptoms include an inability to throw away possessions, severe anxiety when attempting to discard items, and trouble organizing and managing possessions, leading to a lack of functionality in the home due to extreme clutter.
Understanding these symptoms can help identify a hoarding situation and the emotional distress a person with a disorder might experience during the cleanup process. Therefore, before starting the cleanup job, consulting with a mental health professional is essential to learn how best to support the person affected and make the process less distressing for them.
What is Considered Hoarding?
It's important to distinguish between a messy house and a hoarder house. Hoarding is about more than just having a cluttered home or being disorganized. It's an excessive accumulation of items, regardless of their actual value, so living spaces can no longer be used for their intended purpose. It also involves persistent difficulty getting rid of or parting with possessions due to a perceived need to save them.
Understanding the behavior is vital in providing appropriate help and planning for a practical cleanup project. This knowledge can aid in developing a sensitive, patient approach to cleaning a hoarder's house, focusing on creating a healthier, safer living environment.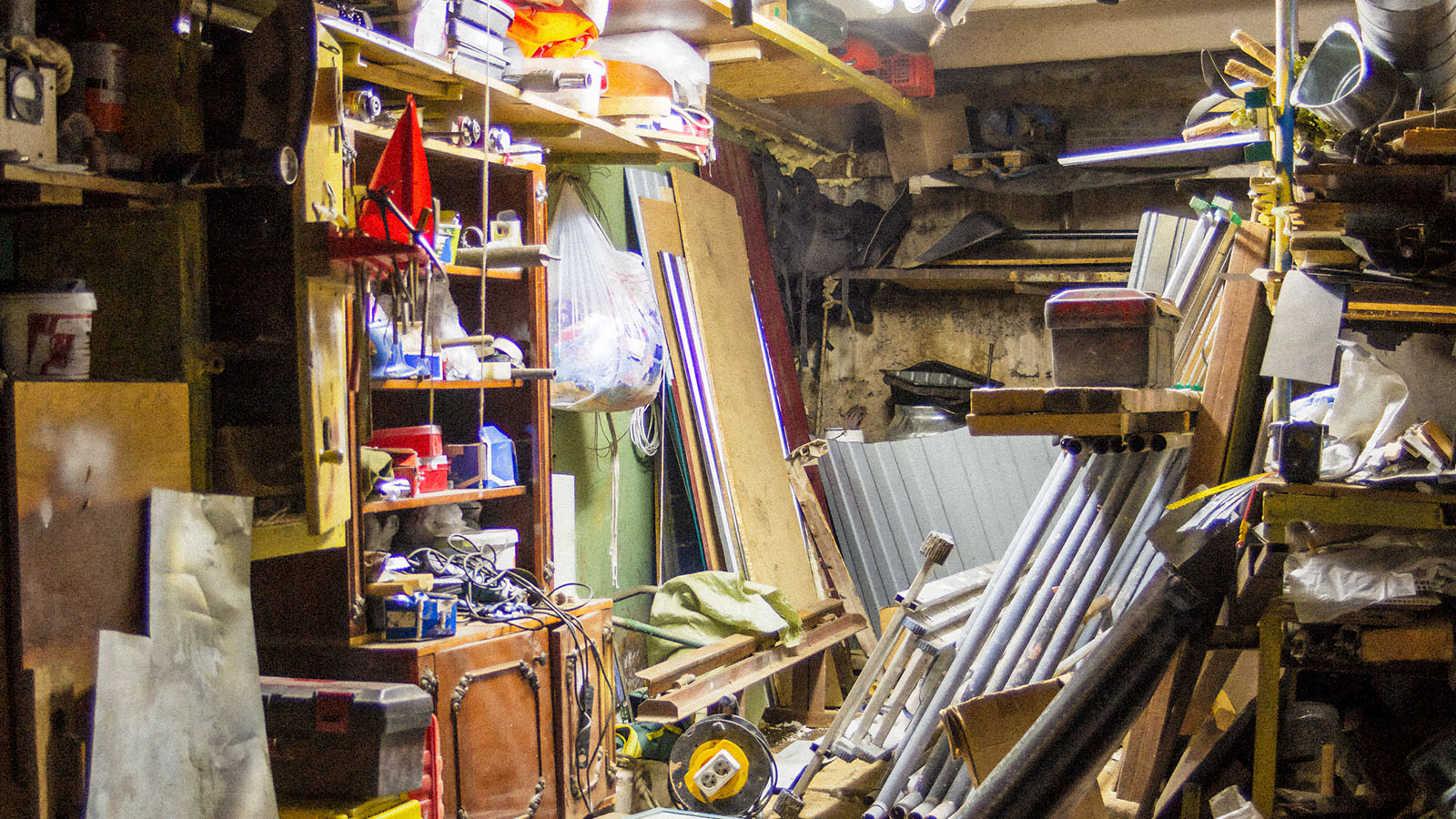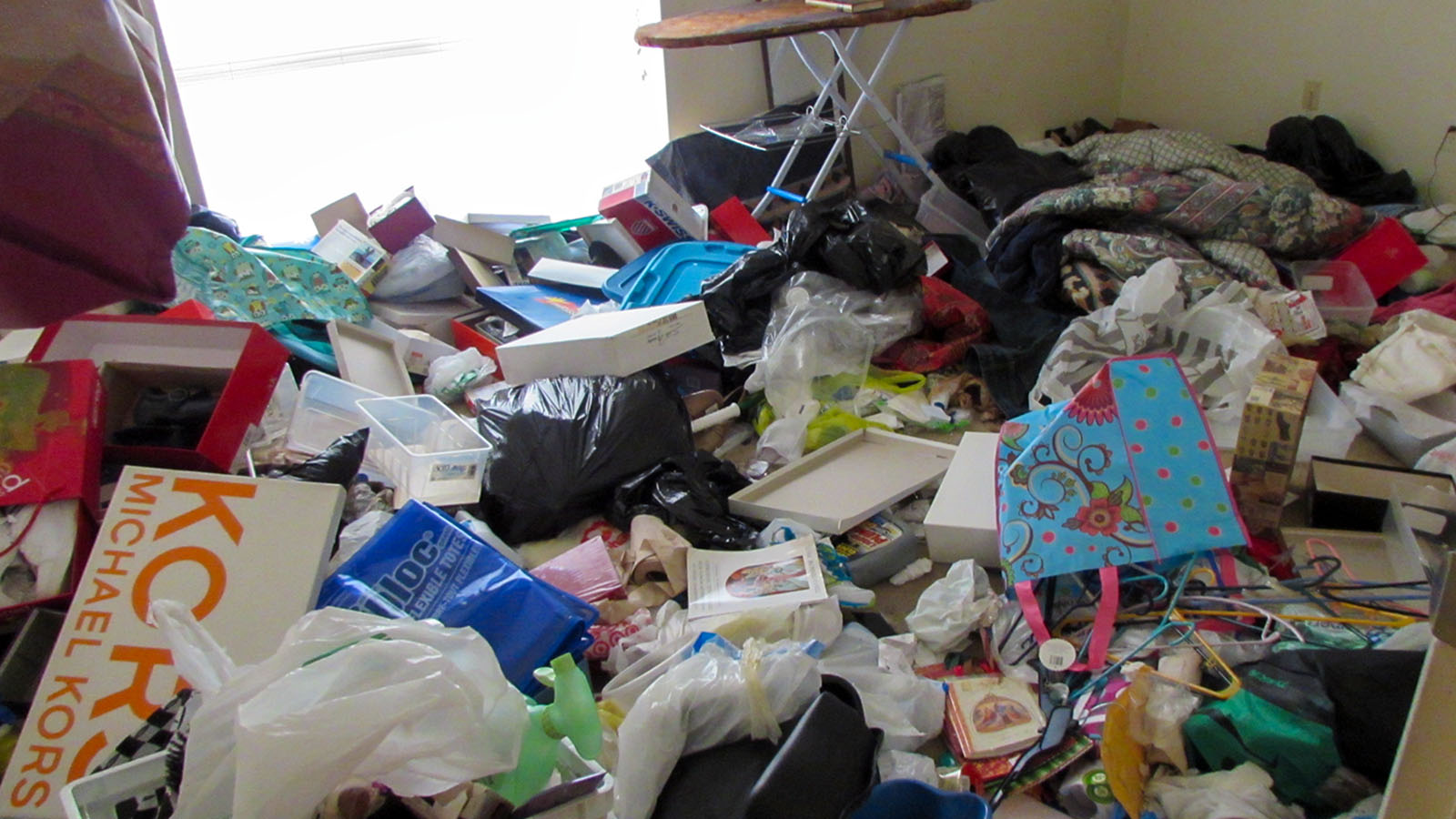 Starting the Cleanup Process
Cleaning up a hoarder's house extends far beyond the physical act of tidying up; it's a complex journey that demands a great deal of empathy, patience and understanding. It necessitates recognizing the emotional turmoil the hoarder may experience during the process and offering compassionate support throughout. Whether you're a family member assisting or a restoration company hired, comprehending the complexities involved should be at the top of your hoarding cleaning checklist.
Appreciating the proper process and methodology not only facilitates a smoother cleanup operation but also respects the emotional state of the individual at the heart of the hoarding situation. The goal is a clean house and a healthier living space that the hoarder feels comfortable in and can maintain long-term. Navigating this journey successfully requires a comprehensive approach that balances practical cleanup strategies with psychological support.
Creating a Hoarding Cleanup Checklist
Before diving into the cleanup, it's essential to have a comprehensive hoarding cleanup checklist. This checklist will act as your roadmap, guiding you through each step of the process. Including the necessary cleaning supplies, such as heavy-duty trash bags, protective gear like sturdy shoes and face masks, hand tools for heavy lifting, and a first aid kit in case of injuries is critical. Organizing and preparing your tools in advance can streamline the process and make it less overwhelming.
The Fastest Way to Clean a Hoarder's House
When cleaning a hoarder's house, taking time is essential. Instead, the fastest way to clean a hoarder's home is to focus on one room at a time. Starting with a small room can generate an early sense of accomplishment, which can motivate all involved in the task.
Remove the apparent trash in each room, such as old magazines, broken glass, and other discarded items. Extra bags for all the discarded items can also make the process more efficient.
Setting Up a Staging Area
Establishing a staging area for sorting and categorizing items is crucial. Use cardboard boxes or designated areas to segregate items into a 'donate pile,' a 'keep pile,' and an 'obvious trash' pile. This system can streamline the cleanup process and make the task less overwhelming.
Addressing the Emotional Aspect
Cleaning a hoarder's room or house is an emotionally charged process. It's important to remember that discarded items might hold sentimental value to the individual. Always consult the individual before disposing of any items, and if necessary, have a mental health professional involved in the process to support the individual emotionally.
Addressing hoarding involves more than just physical labor; it's about supporting the person in a compassionate and understanding manner throughout the process. The goal should always be to create a healthier, safer living environment while minimizing the emotional distress associated with the cleanup.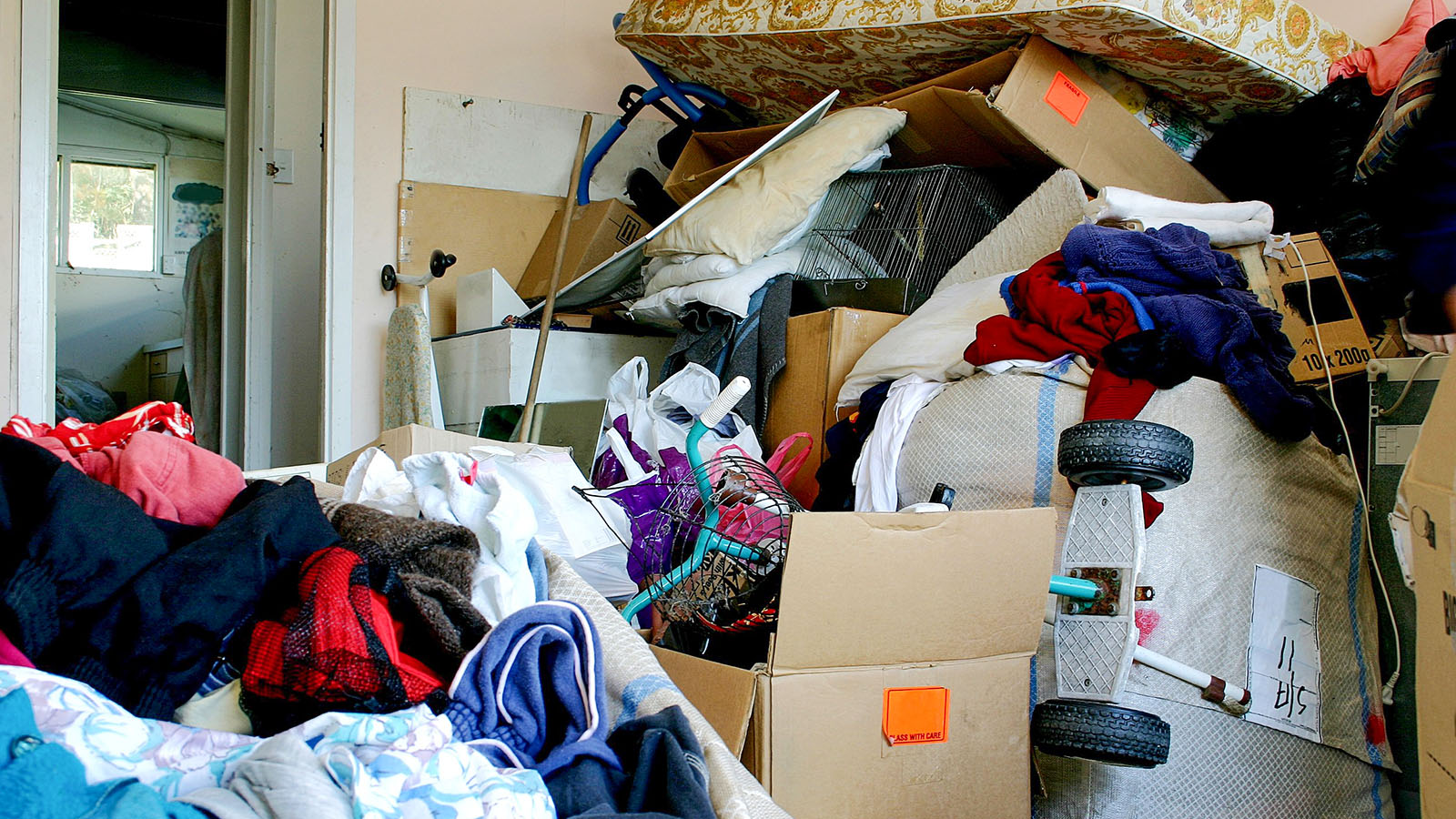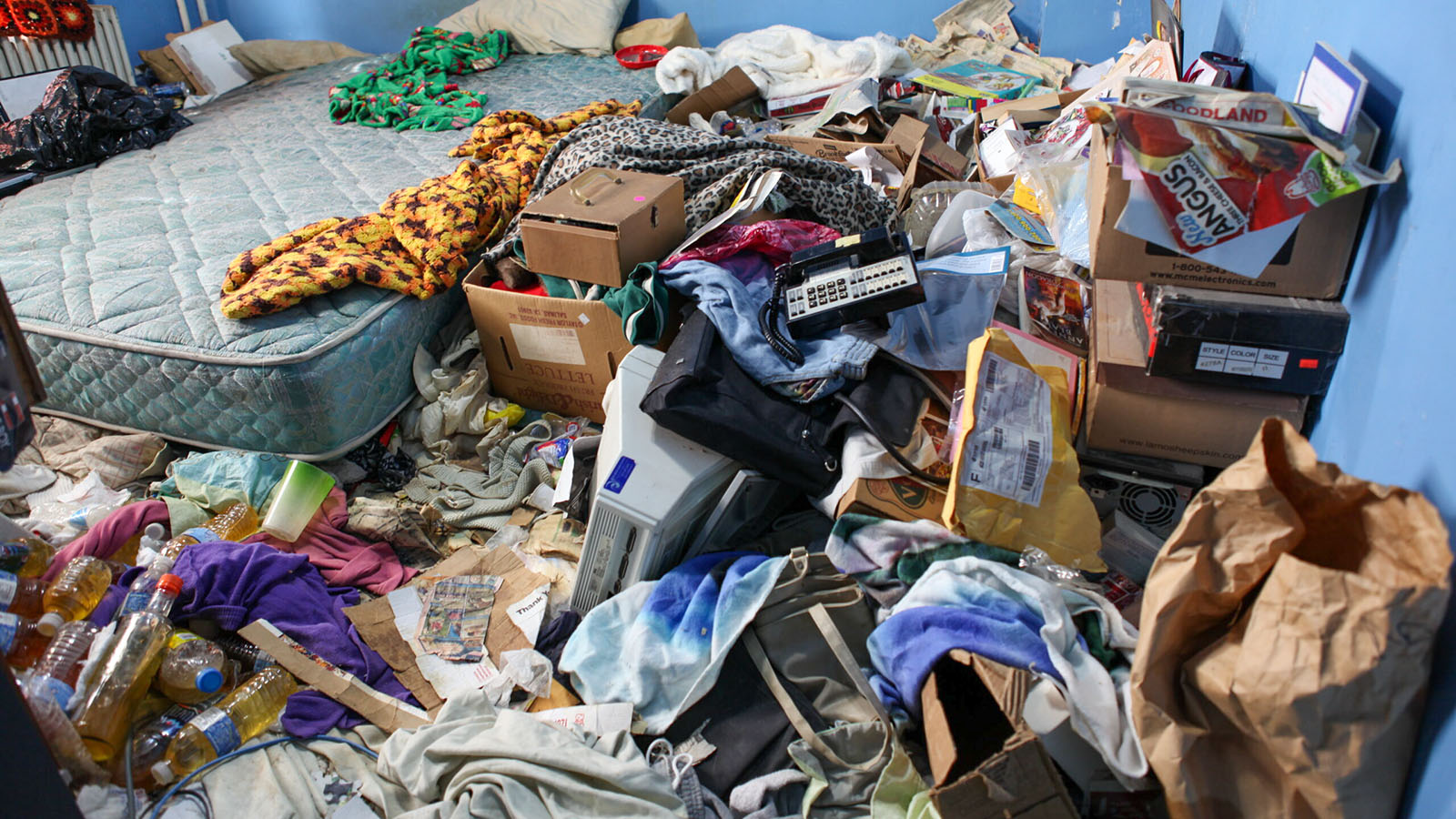 Is It Safe to Clean a Hoarder's House?
Safety is a top priority when cleaning a hoarder's house, posing significant health hazards and injury risks. The environment in these homes, often characterized by overcrowded spaces and piles of items, can be unstable, raising the chances of falls or structural damage. Furthermore, the diverse range of materials hoarded can also pose additional dangers.
Before cleanup begins, evaluating these risks, including biological and chemical hazards like pest infestations, mold, or harmful substances hidden amidst the clutter, is critical. This risk assessment paves the way for implementing appropriate protective measures during the cleanup, ensuring the safety of all involved and creating a healthier living space for individuals struggling with hoarding.
Identifying and Managing Health Hazards
Hoarding often leads to unsanitary conditions that pose various health hazards. Pest infestations, mold growth, and accumulated dust are expected in a neglected house and can trigger allergies and other health issues. In more extreme cases, hoarded items could include biohazards such as rotting food, dead animals, or human waste.
Before embarking on a major cleanup, it's vital to identify these potential hazards and take necessary precautions. Wear protective gear, including sturdy shoes, eye protection, and a face mask. If biohazards are present, engaging a professional cleaning company experienced in dealing with such situations is recommended.
Handling Dangerous Items
Hoarding can involve the collection of potentially dangerous items, including sharp objects, broken glass, or flammable materials. Handling such things without proper precautions can lead to injuries. It's advisable to have a handy first aid kit and know the local emergency numbers in case of severe damage.
Dealing with Structural Instability
Severe hoarding can cause structural issues in a house. The weight of hoarded items might strain the house's structure, while neglect may lead to damage like leaks, cracks, or even collapses. Therefore, it's essential to be cautious when moving around a hoarder's house, especially in areas with high clutter and dust.
Professional Assistance for Safety
In many cases, cleaning up a hoarder's home is not just an uphill task but can also be unsafe. This is particularly true if the hoarding is severe or the house is in poor condition. Hiring a restoration company experienced in hoarding cleanup is recommended in such scenarios. These professionals have the tools, safety equipment, and expertise to handle such situations safely and efficiently.
Ensuring safety while addressing hoarding is as crucial as the cleanup itself. It protects those involved in the cleanup process and provides a safer, healthier environment for the person affected by the behavior.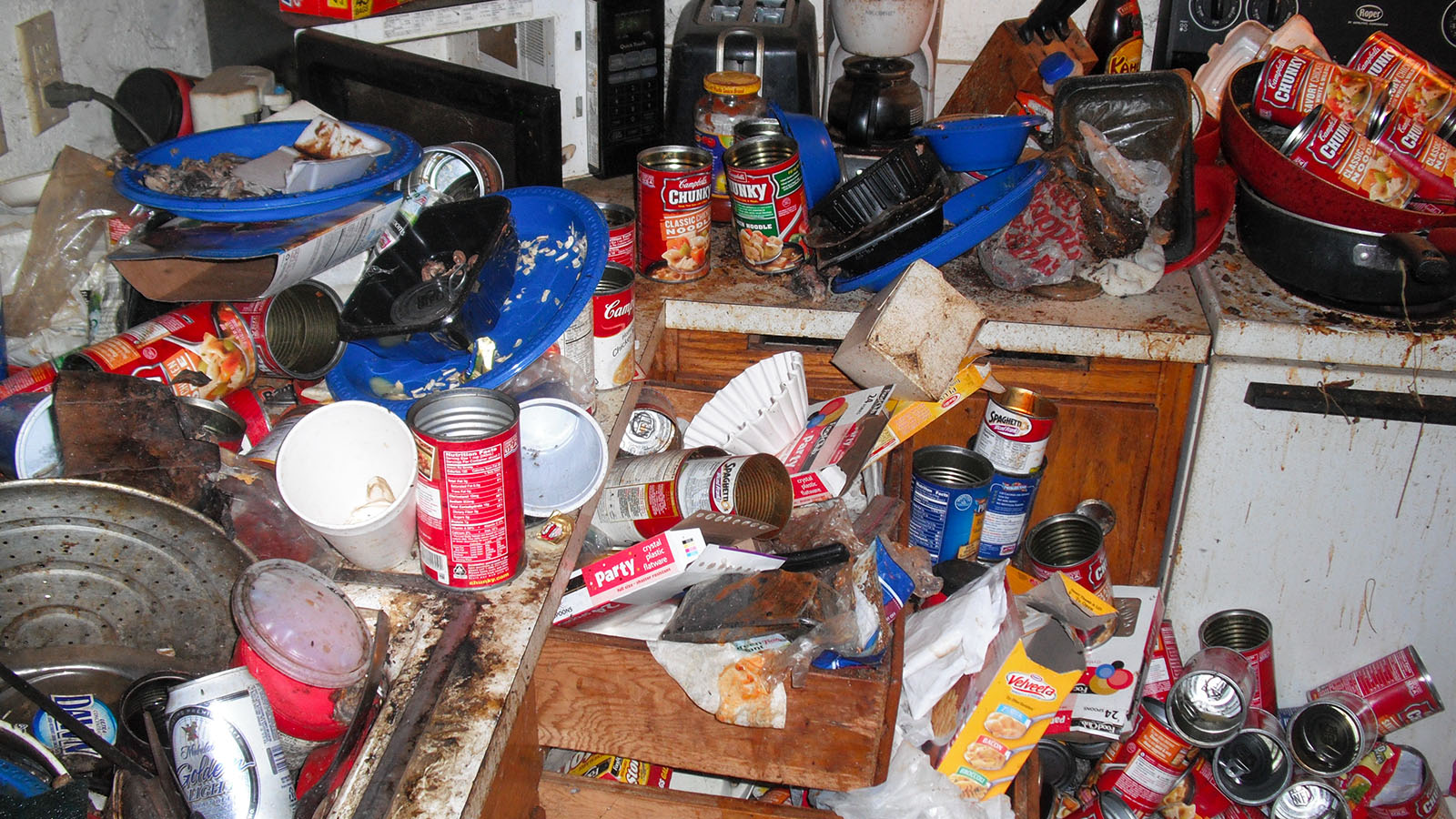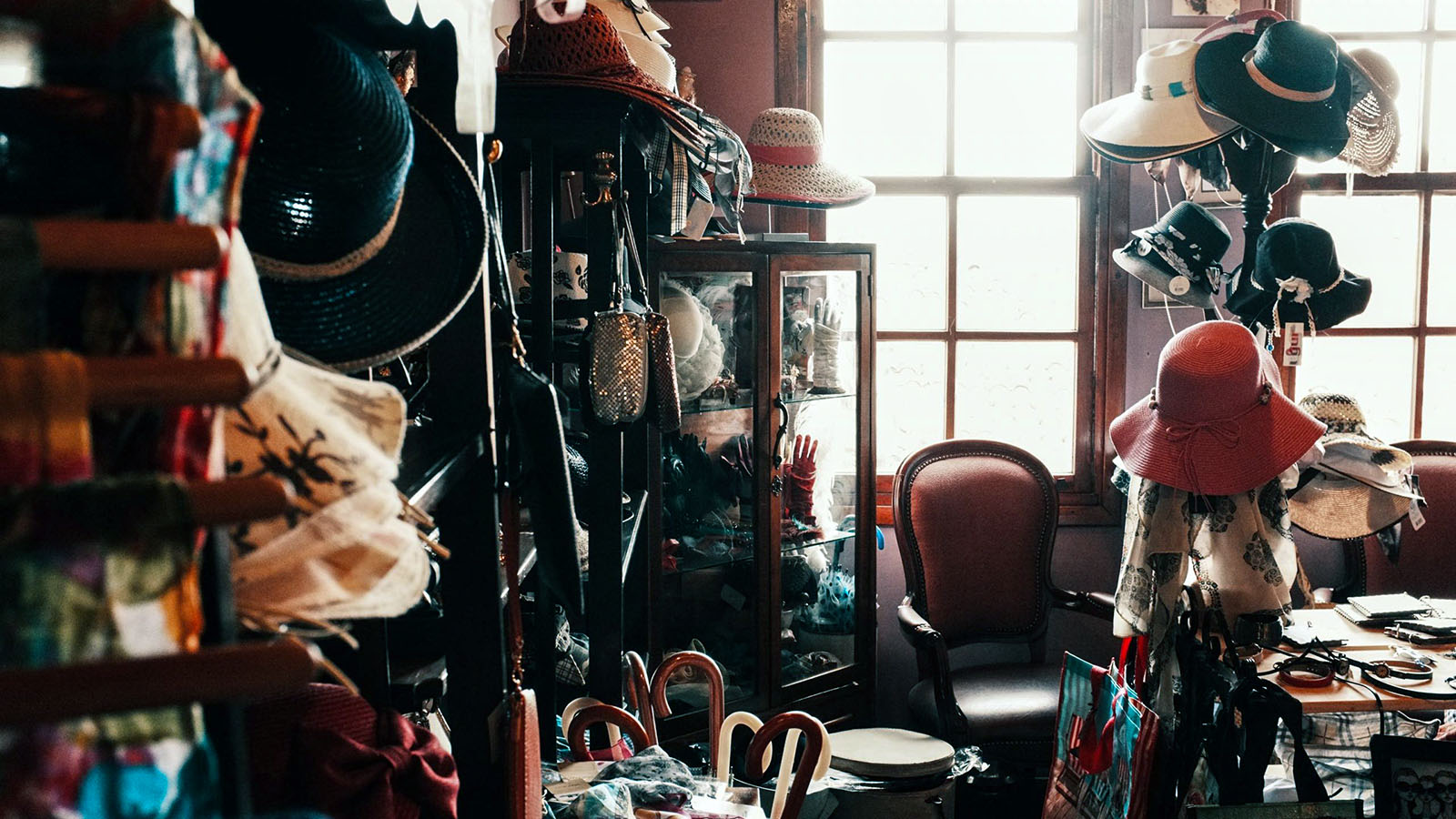 Working With a Hoarder
Supporting someone with the disorder through cleanup is a delicate task beyond merely addressing the physical clutter. It requires a deep understanding of the individual's emotional connections with their hoarded items and a considerable amount of patience as they navigate the anxiety and stress that often accompany the cleanup process. Moreover, tact is crucial in dealing with the numerous decisions about what to keep and discard, which can be highly emotional for the person involved.
Involving the person in every cleanup step is paramount to acknowledging their feelings and concerns. The process should not be about forcing them to part with their possessions but about helping them recognize the negative impact of hoarding on their life and guiding them towards healthier habits. By establishing a respectful, empathetic approach, the cleanup process can become a collaborative effort, easing the distress for the individual while gradually transforming their living space.
Involving a Mental Health Professional
Before embarking on a cleanup, it's advisable to involve a mental health professional who can guide the best approaches to the situation. This professional can work with the hoarder to address their anxiety around discarding items and can help them cope with the emotional stress of the cleanup process.
Clear Communication
Open and clear communication is critical when working with a hoarder. Be honest about the cleanup process, the challenges and the project's goals. While it's important to discuss the need for a healthier, safer living environment, reassuring them that their valuable possessions will be respected is equally crucial.
The Importance of Small Wins
Cleaning up a house is a significant task, and it's important to celebrate small wins along the way. Each cleared room or even a clean corner can be a victory. Positive reinforcement can help the hoarder see the benefits of the cleanup and motivate them to continue with the process.
Respect and Empathy
Above all, respect and empathy are vital when working with a hoarder. Remember that this process is difficult for them, and their attachment to their possessions is tied to their mental health. Encouraging them gently, acknowledging their progress, and demonstrating understanding can go a long way in making the cleanup process smoother and less distressing.
Working with a hoarder is a complex task that goes beyond a simple cleaning job. It's about helping them reclaim their living space and improve their quality of life while being sensitive to their feelings and needs.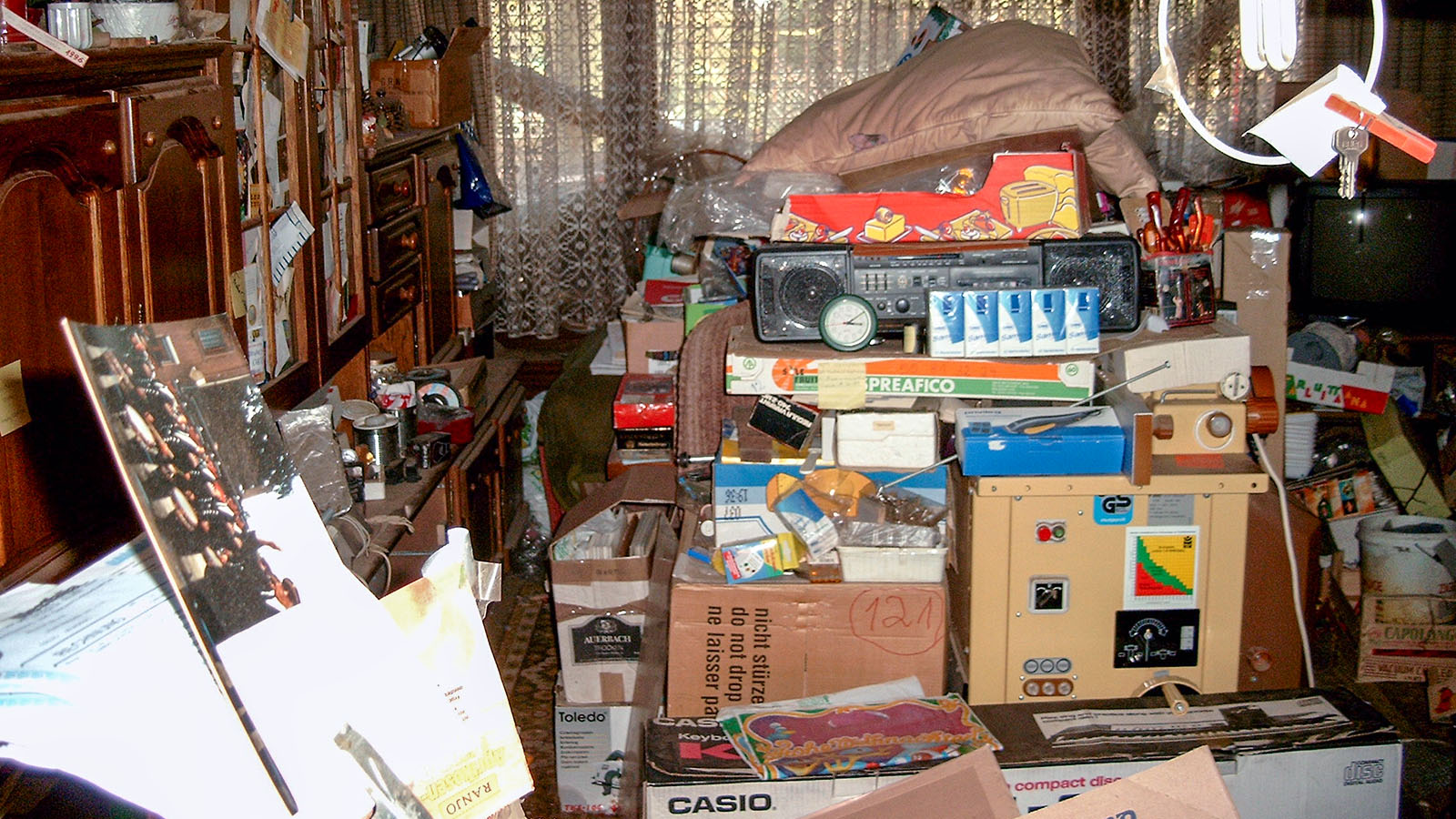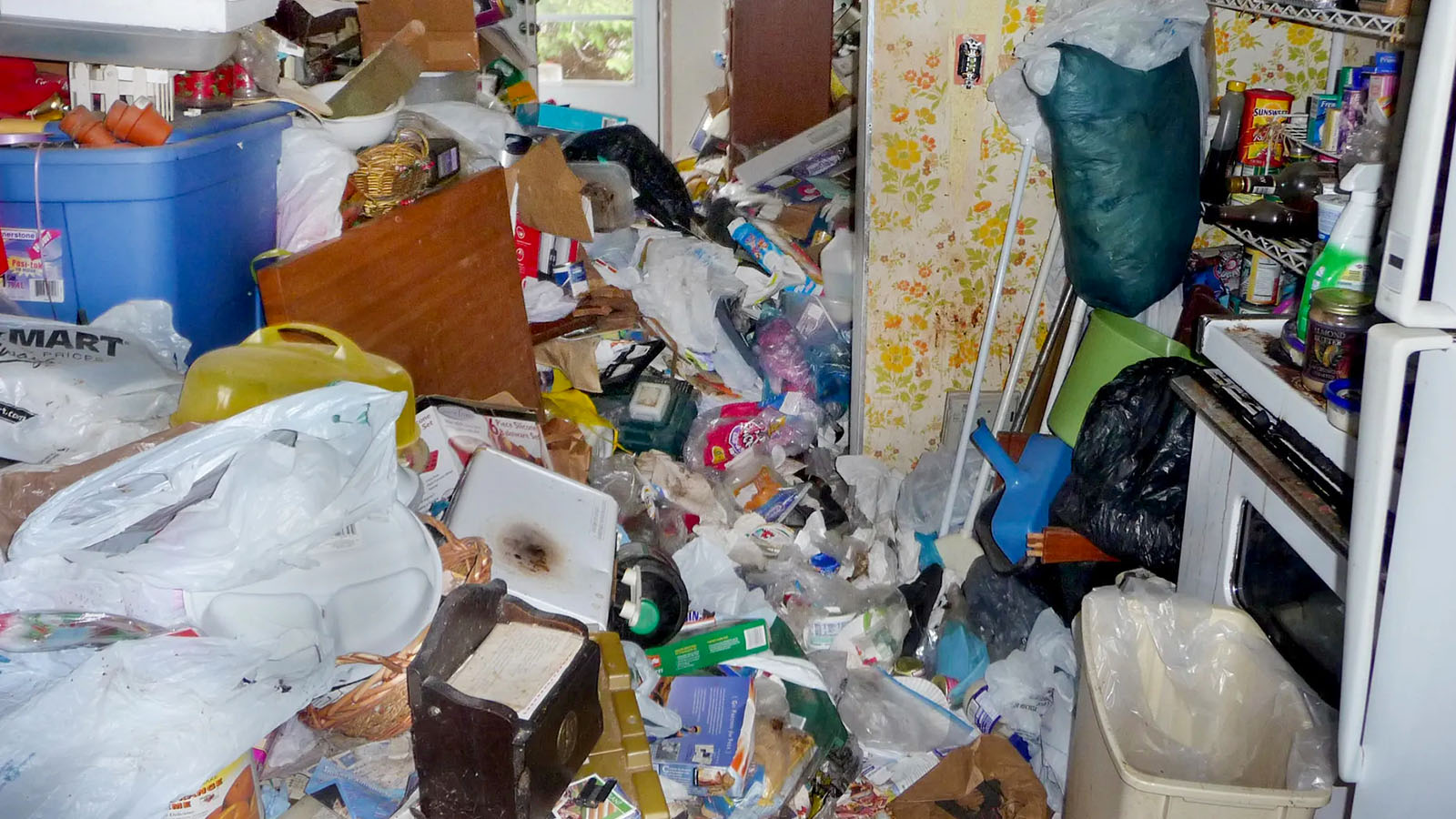 Financial Considerations
Cleaning a hoarder's house can involve substantial costs, often due to the significant labor and resources required to manage such an extensive cleaning project. The investment begins with hiring professionals experienced in handling the complexities of hoarding environments. These professionals come equipped with heavy-duty trash bags, specialized cleaning supplies, and the knowledge needed to navigate the labyrinth of clutter often found in a hoarder's home.
Additionally, the expense of a junk removal service might also be necessary. Many hoarded household items could qualify as household trash that needs proper disposal, which can be time-consuming and costly without professional assistance. Furthermore, it's essential to factor in the cost of potential repair work, as neglected houses often need significant structural repairs, plumbing fixes, and electrical work. Understanding these financial aspects is crucial in effectively planning and executing a hoarding cleanup project.
Cost of Professional Cleaning Services
The cost of professional hoarding cleaning services can vary significantly depending on the severity of the hoarding, the size of the property, and the type of items hoarded. You could be looking at several hundred to a few thousand dollars. The benefits of hiring professionals include their experience in dealing with such situations, the use of professional-grade hoarder cleaning supplies and tools, and their ability to handle and dispose of hazardous materials safely.
Junk Removal Costs
In addition to cleaning, a significant amount of junk removal will likely be involved. Costs for this can vary depending on the amount and type of junk that needs to be removed. Some professional cleaning companies offer junk removal as part of their services. Still, in severe cases, you may need to hire a separate service specializing in heavy-duty junk removal.
Repair Costs
Often, a hoarder's house has been neglected significantly, leading to necessary repairs. These repairs can include structural issues, plumbing or electrical problems, or pest infestations, all of which can add to the total cost of the cleanup. Hiring a real estate agent or professional restoration company can help assess the damage and provide an estimate for necessary repairs.
Potential for Assistance
Some insurance policies may cover the cost of cleaning and repairs, especially if health or safety risks are involved. Additionally, some non-profit organizations offer assistance with hoarding situations, providing financial and practical help. It's worth researching local resources and reaching out for assistance.
While the financial aspect of cleaning a house can seem daunting, it's essential to consider the long-term benefits. A clean, safe living environment can significantly improve the quality of life for the individual affected by hoarding. It can prevent future costs associated with ongoing neglect or worsening hoarding behavior.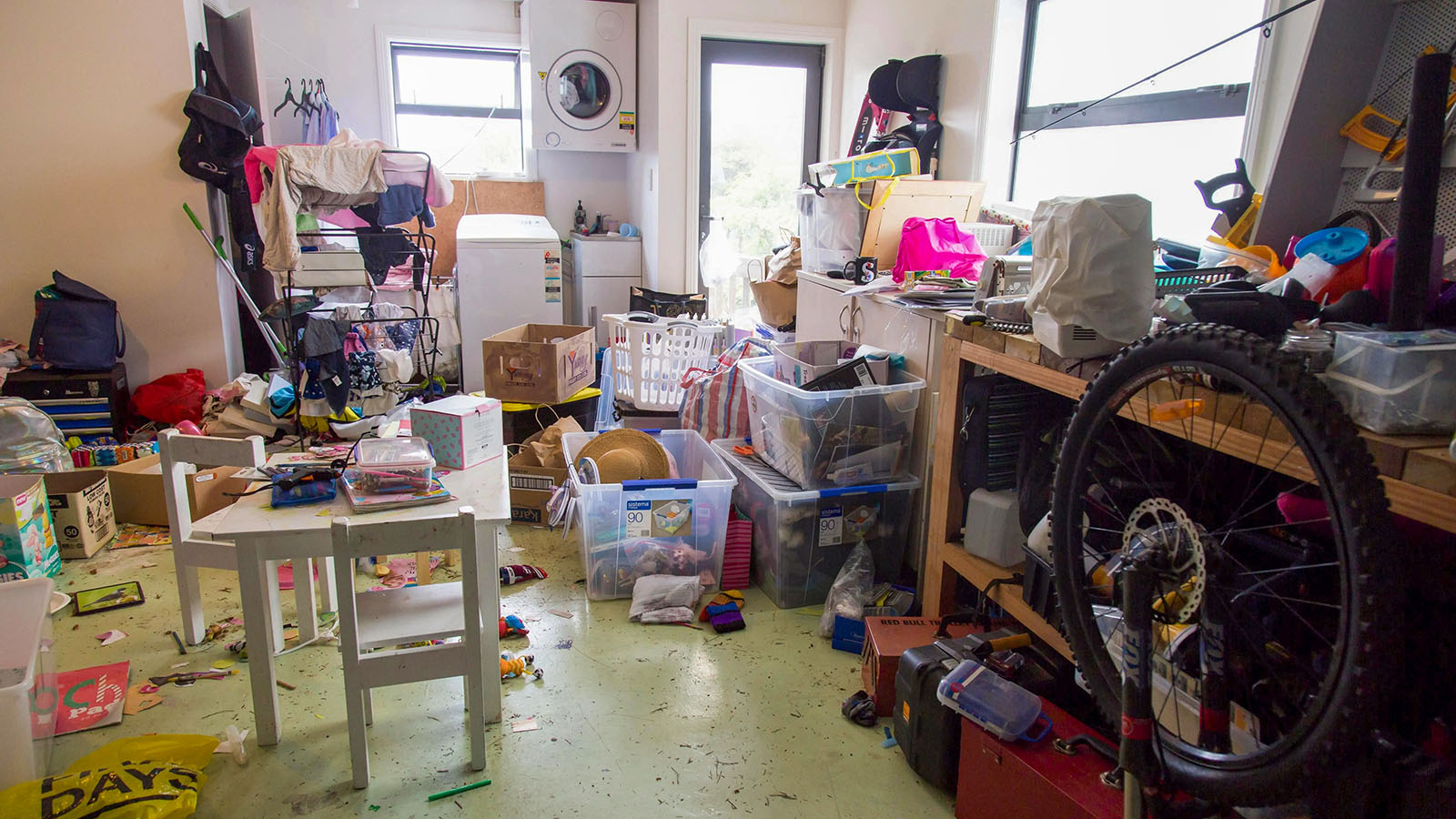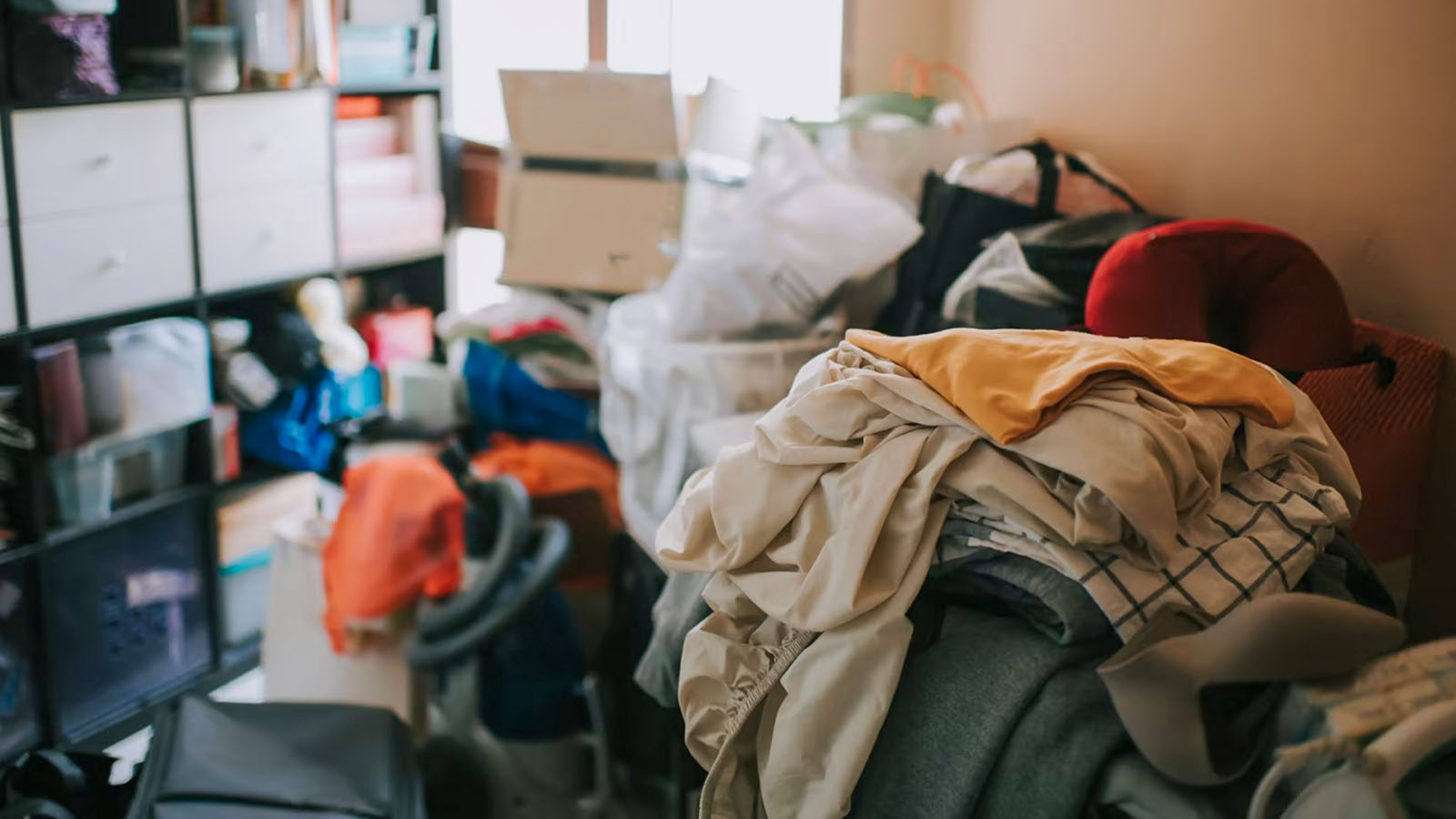 Post-Cleanup Steps
Once the clutter is gone and the house is clean, it marks the end of one phase and the beginning of another in addressing a hoarding situation. This post-cleanup phase ensures that the home remains a safe and healthy environment for its residents, free from the physical and psychological hazards that hoarding can bring. However, it's essential to remember that this stage is not simply about maintaining cleanliness and order.
A crucial part of the post-cleanup steps involves implementing measures to prevent a recurrence of the behavior. Cleaning up a house provides immediate relief from the physical clutter. Still, it doesn't automatically address the underlying issues that led to the hoarding in the first place. As such, this stage involves a blend of ongoing mental health support, establishing a routine for regular house maintenance, and fostering healthier attitudes towards possessions and space utilization.
Repair and Restoration
Often, a hoarder's house may need significant repairs after the cleanup. From fixing structural damage to addressing mold growth or pest infestations, a professional restoration company can help return the hoarder's home to a safe, livable condition. They can also assess whether there might be any hidden issues, such as damage within walls or underneath the flooring.
Deep Cleaning
Deep cleaning of the house is crucial after removing all the clutter and discarded items. This involves scrubbing floors, cleaning carpets, washing windows, and sanitizing surfaces. In severe cases, professionals specializing in post-hoarding cleanup can provide a thorough, deep clean that addresses any lingering dirt or odors.
Regular Maintenance
Regular maintenance of the house is vital to preventing a recurrence of hoarding. This involves regular cleaning, promptly addressing repair needs, and checking for signs of renewed hoarding behavior. Establishing a regular cleaning schedule and sticking to it can go a long way in maintaining the cleanliness and orderliness of the house.
Ongoing Support
A mental health professional can provide ongoing support to a hoarder after the cleanup. They can offer strategies for maintaining a clean living environment, help address underlying issues contributing to the behavior of hoarders, and provide ongoing counseling or therapy.
The post-cleanup phase is as crucial as the cleanup itself. It's about ensuring the house remains clean and safe and helping the individual adjust to their new living environment while equipping them with the tools to maintain it and prevent a recurrence of the behavior.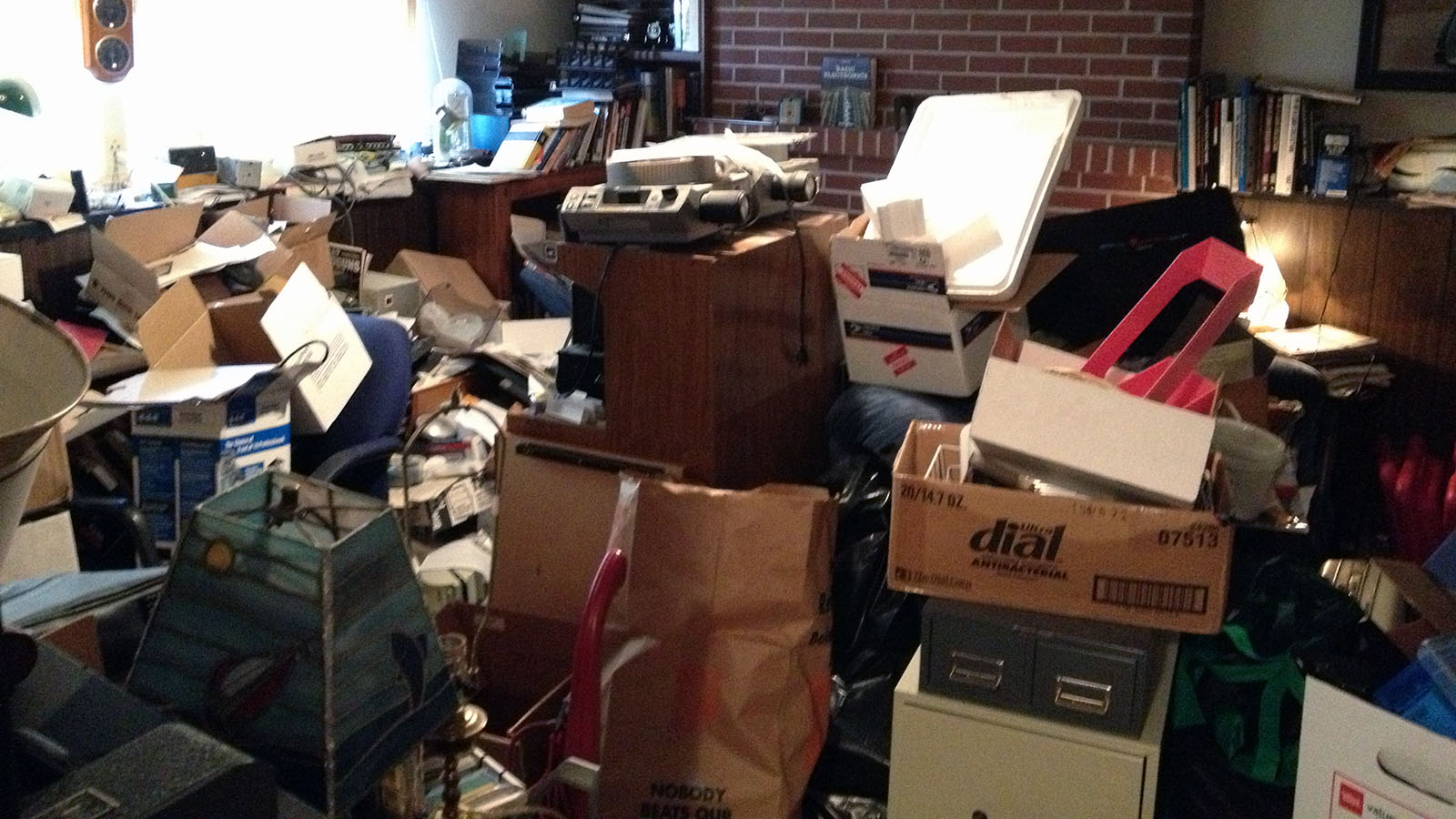 The Final Step in Addressing Hoarding Behavior
Cleaning up is not easy; it combines physical, emotional, and financial challenges. It starts with understanding the disorder, recognizing its stages and symptoms, and then creating a comprehensive plan for the cleanup process.
Safety should always come first during a hoarding cleanup, including using protective gear and being cautious of potential health hazards. In more extreme cases, involving a professional cleaning company can be a wise decision to ensure a thorough and safe cleanup.
Remember, cleaning a house is not just about removing clutter. It's about helping an individual regain control over their life. Patience, understanding, and respect will go a long way in making the process less stressful for everyone involved.
Finally, after the major cleanup, remember to engage in cleaning and necessary home repairs. Ensuring the home is clean, safe, and compliant with all local ordinances and regulations is crucial to provide a healthier, safer living environment. With time, patience, and the right resources, it's possible to transform a hoarder's home back into a clean, comfortable living space.