Unearthing the Potential of Bamboo Floors for Kitchens
Bamboo kitchen floors have become the focus of many homeowners' attention in recent years. This trendy flooring material and option is known for its eco-friendliness and durability, making it a trendy material in home improvement. Bamboo's rapid growth compared to traditional hardwoods offers an environmentally-friendly alternative without compromising strength or aesthetic appeal. Its modern and chic appearance has won over many individuals eager to introduce a sustainable yet stylish element to their homes.
However, as the popularity of bamboo flooring grows, so does the uncertainty around its practicality. One common question among many homeowners is: "Is bamboo flooring good for a kitchen?" It's a valid concern. After all, the kitchen is often the heart of a home. In this place, durability and practicality should not be compromised. While bamboo promises both, exploring its advantages and disadvantages is essential.
Much like any other product, bamboo has its own benefits and drawbacks. On the one hand, its rapid renewability and hardiness make it an appealing choice. On the other, potential issues such as sensitivity to moisture and the possibility of scratches can be points of concern. Homeowners must navigate these considerations to ensure they're making an informed decision.
An essential aspect of understanding bamboo is distinguishing its types: solid, engineered and strand-woven bamboo flooring. Each type is created using a different process and possesses unique attributes significantly influencing its performance in a kitchen setting. Whether it's the natural aesthetic of solid bamboo, the stability of engineered bamboo, or the unparalleled durability of strand woven bamboo, knowing the differences can help guide homeowners to the best bamboo choice for their kitchen.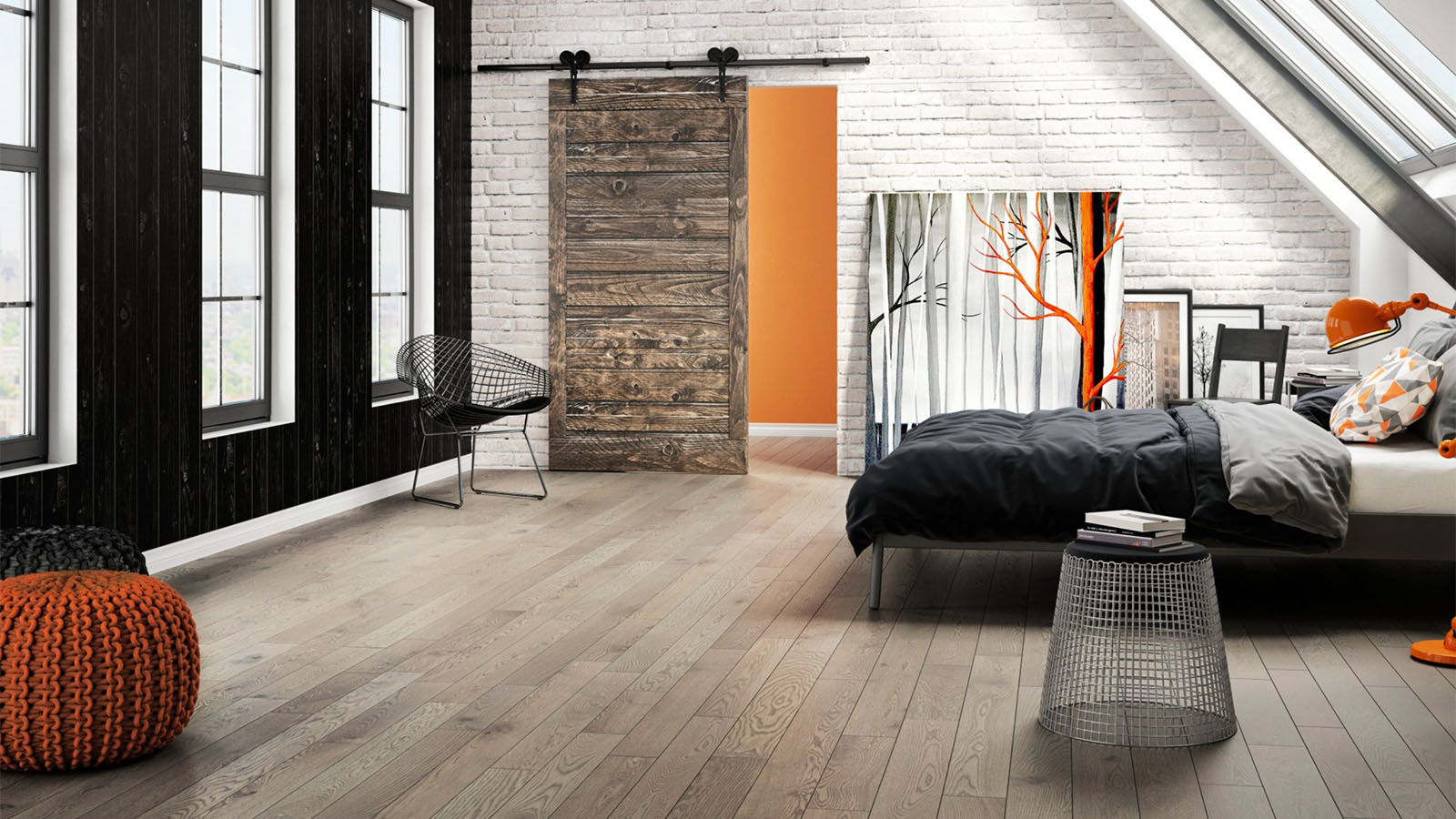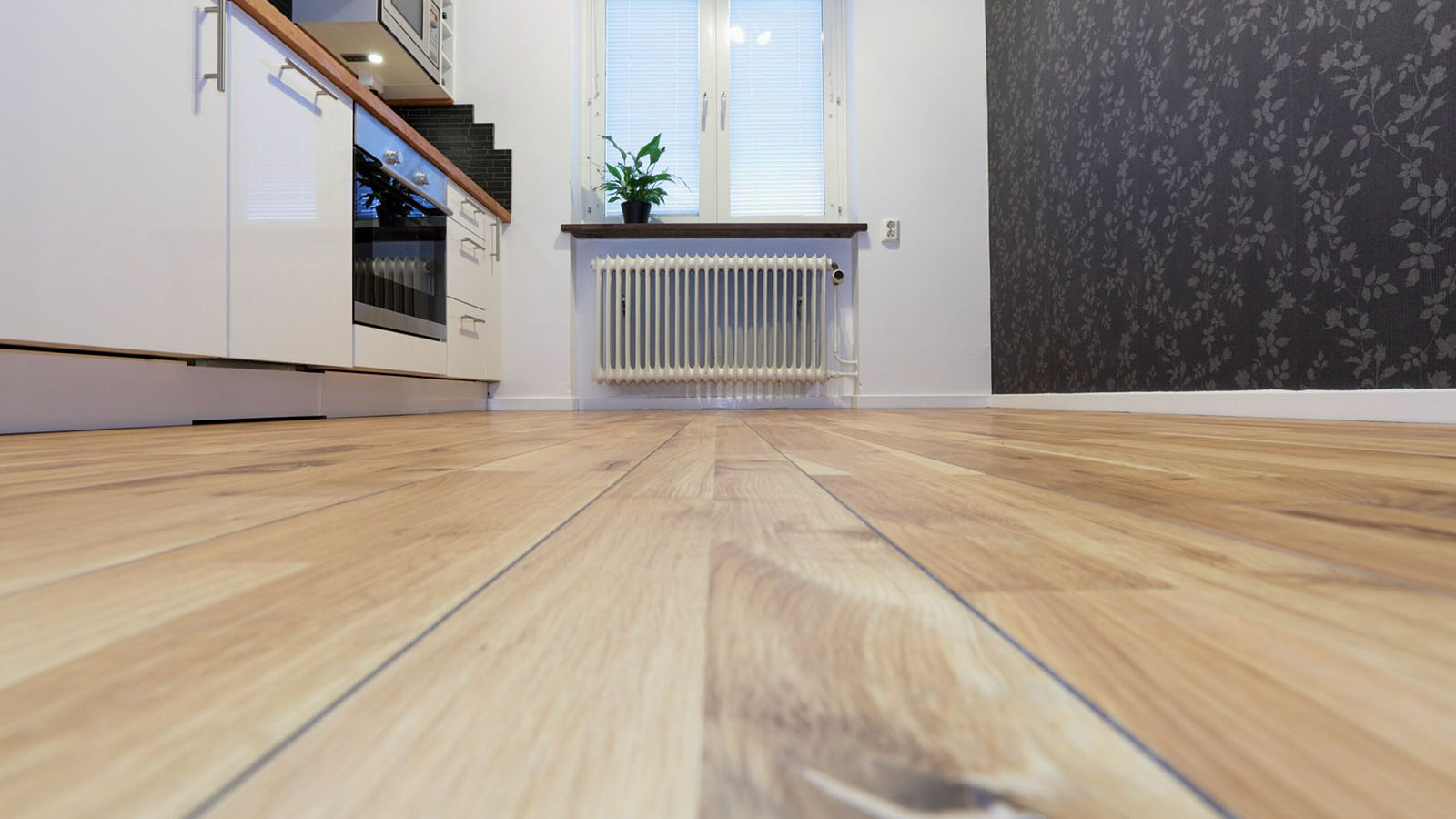 About Solid Bamboo Flooring
Bamboo flooring, a versatile product made from bamboo stalks, offers homeowners a unique and sustainable choice. The bamboo stalks are sliced into thin strips, treated, and processed into floor planks, resulting in a flooring product that brings natural charm and durability into the home. Bamboo's growth and manufacturing process makes it a more eco-friendly alternative than traditional hardwood. Bamboo's durability and unique aesthetics make it an appealing choice for many homeowners.
The process of creating solid bamboo flooring is meticulous. Three primary types of flooring exist, each distinguished by the arrangement of bamboo fibers during manufacturing: horizontal bamboo, vertical bamboo, and strand-woven bamboo. Each bamboo type offers a different visual appeal and durability level, catering to homeowner needs and aesthetic preferences. These types allow homeowners to choose the bamboo product that best fits their home decor and lifestyle requirements.
Horizontal bamboo flooring is designed to showcase bamboo's natural growth rings, which gives your floor a traditional and organic look. Vertical bamboo flooring, on the other hand, offers a more uniform, striped appearance due to the arrangement of thin bamboo strips. For those looking for durability, strand-woven bamboo flooring is a robust option. This flooring compresses bamboo fibers under extreme heat and pressure to create a hard-wearing, high-quality product. Strand woven bamboo flooring's strength makes it an ideal choice for high-traffic areas in homes, including kitchens.
A Closer Look at Engineered Bamboo Flooring
An engineered bamboo floor is an increasingly popular choice for many homeowners. This type of flooring comprises a thin layer of bamboo atop a core made from other wood materials. This construction provides increased stability, making engineered bamboo flooring products suitable for humid climates or areas with fluctuating humidity.
Engineered bamboo tends to last longer, with a lifespan typically exceeding 30 years, with proper care. However, they can also be susceptible to scratches. Just like solid bamboo, the use of felt pads under furniture and regular reapplying of sealing coats can help maintain the surface of engineered bamboo floors.
Is Bamboo Flooring Suitable for Your Kitchen?
So, is bamboo wood flooring a good choice for kitchens? The answer, as with most home design decisions, is nuanced. Bamboo, naturally beautiful and eco-friendly flooring, has carved out a niche in contemporary home design. Bamboo's aesthetic appeal and sustainability factor make it a compelling choice for those looking to infuse their kitchens with an organic yet modern charm. Furthermore, bamboo's natural resistance to insects and mildew lends itself well to the kitchen environment, contributing to its growing popularity as a kitchen flooring option.
However, a bamboo floor might not fit all kitchens perfectly. In particular, kitchens that see a significant amount of traffic or those in homes where regular maintenance is a challenge might not be the best fit for bamboo floors. While bamboo is reasonably durable, it's not as hard-wearing as other materials like tile or certain types of hardwood. The surface of bamboo flooring can be prone to scratches and dents over time, particularly in high-traffic areas. Hence, homeowners prioritizing longevity and minimal maintenance might want to consider alternative, more resilient kitchen flooring options.
The Pros and Cons of Bamboo Hardwood Flooring
Like any other flooring material, bamboo flooring has pros and cons. Among its advantages are its affordability and resilience. As a rapidly renewable resource, unlike trees that can take decades to mature, bamboo stalks reach maturity within five years. This makes bamboo an eco-friendly flooring option that doesn't compromise style or durability.
Despite its advantages, bamboo isn't without its drawbacks. While rugged and durable, bamboo can scratch easily, especially in high-traffic areas. Moreover, bamboo flooring is not always water-resistant, which can pose a problem in kitchens where spills are frequent. To prevent water damage, regular sealing and careful cleaning are necessary. Another concern is cheaper products containing urea-formaldehyde, a potentially harmful substance. Hence, purchasing bamboo products from reputable retailers that offer formaldehyde-free options is crucial.
Bamboo Flooring Maintenance
Many homeowners wonder, "Is bamboo flooring high maintenance?" Like hardwood floors, bamboo requires some degree of care. Regular sweeping or vacuuming is essential to prevent dirt and grit from scratching the surface. Additionally, when mopping bamboo floors, it's best to use a damp (not wet) mop to avoid excess water seeping into the seams. Non-wax, non-alkaline, hardwood or bamboo floor cleaners are recommended for the best results.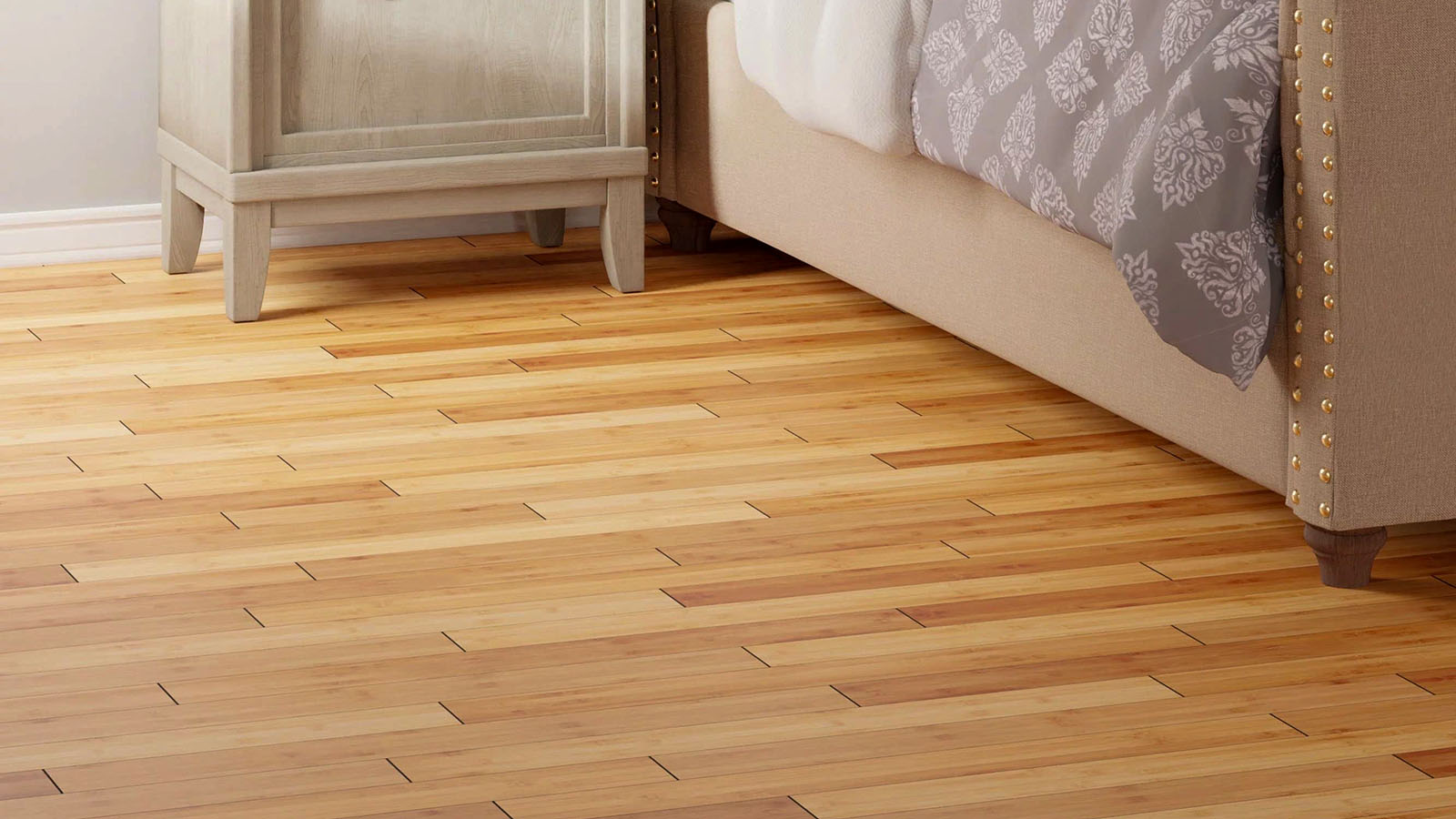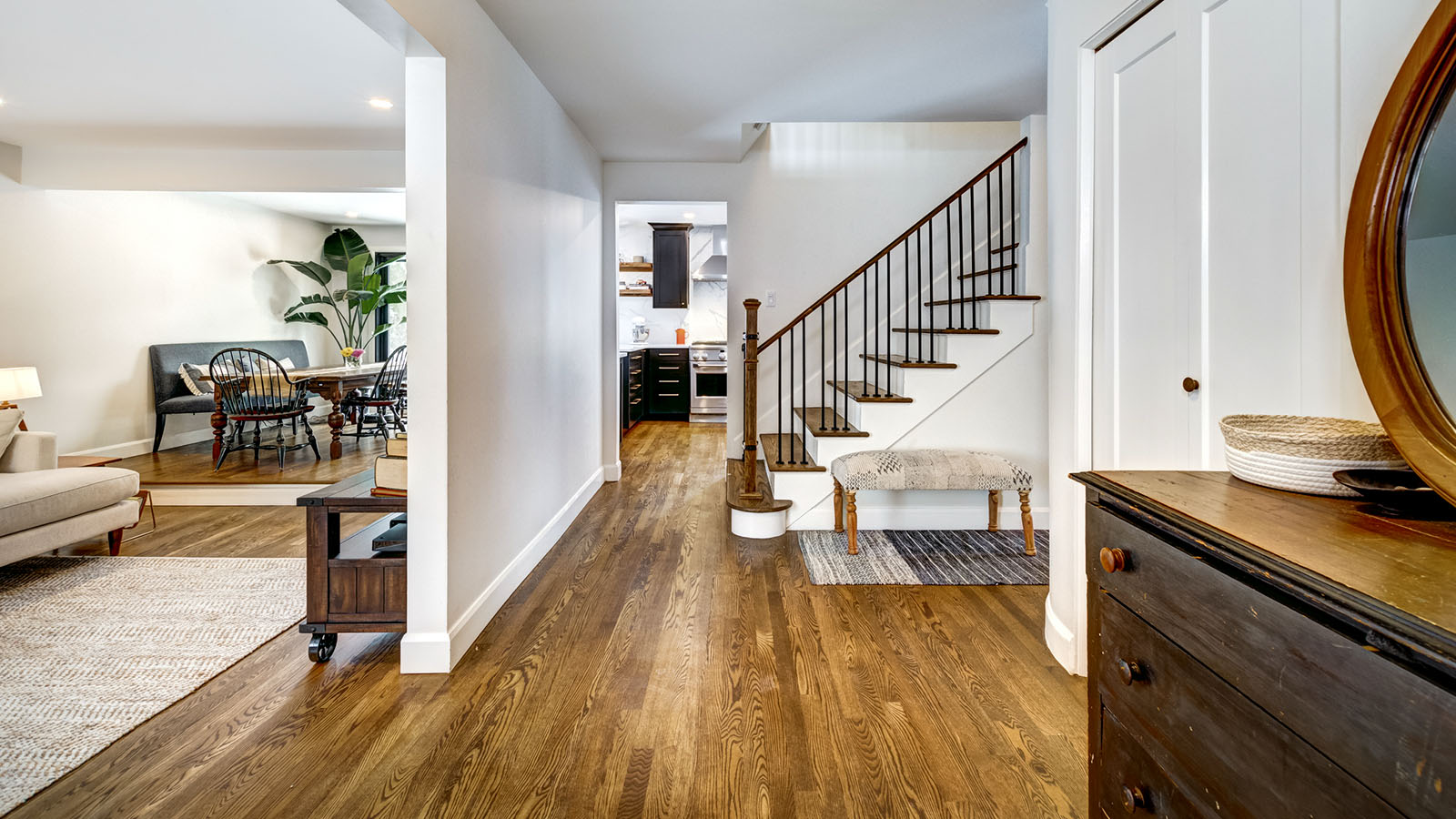 Making the Right Flooring Choice for Your Kitchen
As homeowners, choosing the perfect flooring for your kitchen is critical, considering factors such as aesthetics, durability, maintenance, and cost. With the surge in the popularity of bamboo flooring, many are left wondering if this trendy, eco-friendly material is the right choice for their kitchen. After all, bamboo flooring comes in various forms, each with its distinct attributes – from solid bamboo planks to engineered planks and strand-woven bamboo flooring. Decoding the differences and identifying which type best fits your lifestyle and kitchen needs is essential.
To find the optimal kitchen flooring, you should weigh the pros and cons of alternative materials and bamboo flooring against other popular types. For instance, when pitted against hardwood flooring, bamboo often comes out on top due to its eco-friendliness and impressive durability. It's worth noting, however, that despite these advantages, hardwood flooring remains a steadfast favorite in the real estate market, often being perceived as adding more value to a home. Although bamboo usually costs less than most hardwood types, it presents a viable alternative for those seeking to blend budget-friendly and environmentally-conscious choices.
Meanwhile, when comparing bamboo flooring with vinyl, bamboo has an edge in aesthetics and environmental footprint. Vinyl flooring might score points for being waterproof and less prone to scratching, but it falls short when replicating bamboo's natural, sophisticated look. Furthermore, bamboo flooring trumps vinyl in terms of eco-friendliness. The production of vinyl flooring heavily relies on petroleum, making it less favorable from an environmental perspective. Consequently, bamboo emerges as a top contender for homeowners seeking a blend of beauty, durability and sustainability in their kitchen flooring.
Selecting the Best Bamboo Flooring for Your Kitchen
Selecting the right bamboo flooring for your kitchen can be daunting, considering the many options. As a homeowner, you want to ensure that your choice complements your kitchen's aesthetic appeal and stands up to the test of time. If you're seeking a balance between aesthetics and durability, strand-woven bamboo might be the optimal choice for your kitchen. This type of bamboo is manufactured under high heat and pressure conditions, resulting in a product that is twice as hard as typical bamboo flooring and substantially more resistant to wear and tear.
On the other hand, if you're operating on a tighter budget but still wish to enjoy the benefits and beauty of bamboo, solid bamboo planks in either vertical or horizontal bamboo flooring options could be your solution. These bamboo flooring variants give your kitchen a warm, natural ambiance reminiscent of traditional hardwood but at a more affordable price. Horizontal bamboo floor planks and vertical bamboo floors differ primarily in the arrangement of the bamboo stalks during the manufacturing process, creating a slightly different aesthetic in each case. Regardless of your choice, both options maintain the sustainability factor of bamboo, making them a guilt-free choice for your kitchen floor.
Bamboo vs. Other Types of Hardwood Flooring
Compared with hardwood flooring, bamboo often comes out on top for its eco-friendly nature and comparable durability. However, hardwood is still the gold standard in many buyers' minds when considering real estate value. Bamboo is less expensive than most hardwood, making it an attractive alternative for budget-conscious homeowners.
In the battle of bamboo flooring products versus vinyl, bamboo takes the lead regarding aesthetics and environmental impact. While vinyl flooring is waterproof and less prone to scratching, it doesn't offer the same natural, upscale look as bamboo. Moreover, the bamboo flooring cost per square foot is more eco-friendly, as vinyl production heavily relies on petroleum.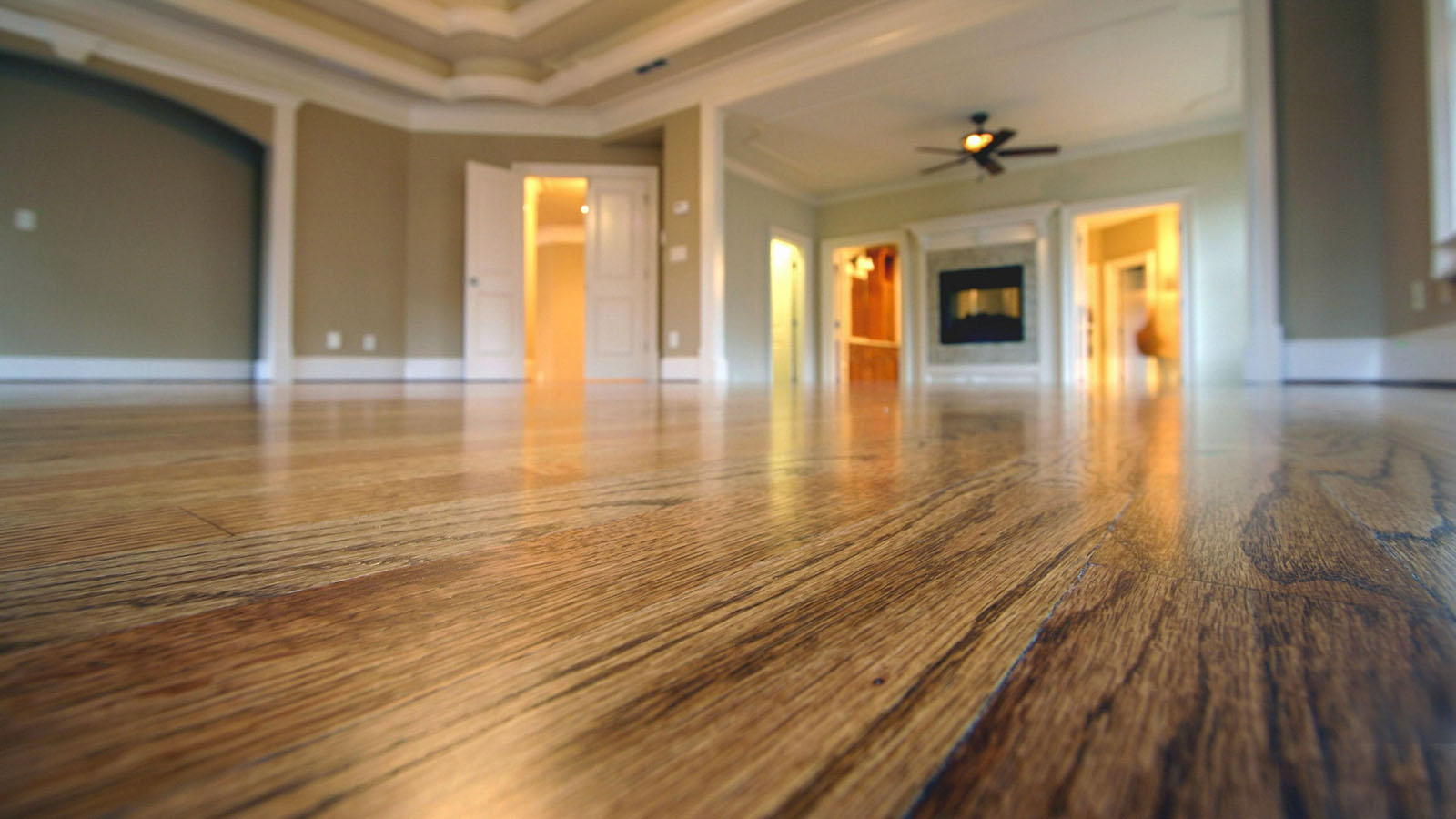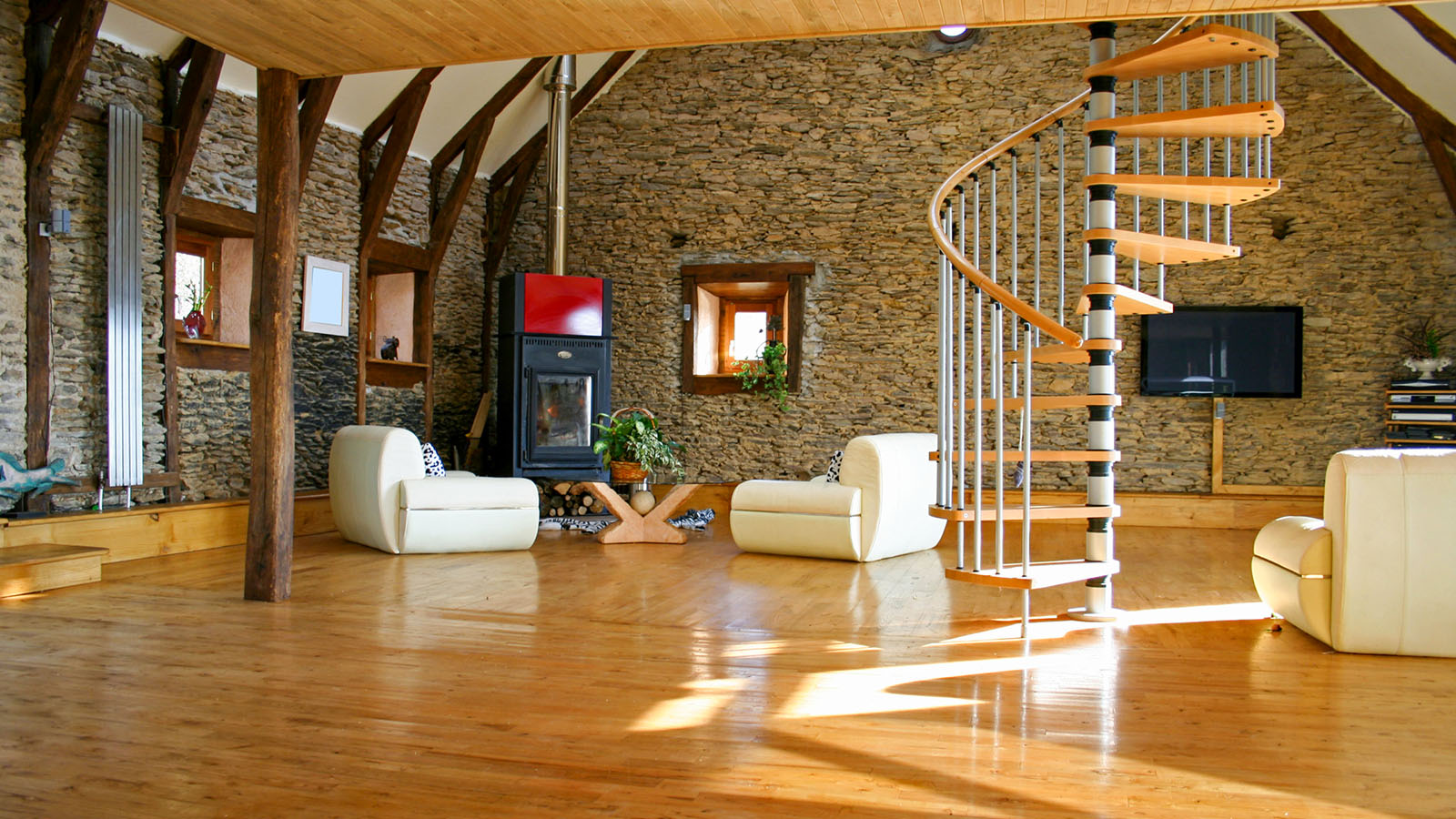 Final Considerations on Bamboo Kitchen Flooring
Bamboo flooring presents a versatile and eco-friendly alternative for those seeking a fresh, modern approach to kitchen flooring. Its attractive blend of functionality and aesthetics and its position as a green building supply make it an attractive alternative to traditional hardwood. Like other flooring options, bamboo requires thoughtful consideration before installation despite its many advantages. Factors such as the maintenance demands, the climate of your home, and your lifestyle can significantly influence the suitability of bamboo flooring for your kitchen.
Despite its relative affordability, bamboo does come with the expectation of regular maintenance. This includes keeping the floor clean from grit that could scratch the surface, immediately cleaning any spills to prevent water damage, and using appropriate cleaning materials that do not harm the finish. Investing in top quality material and bamboo products and regular upkeep will ensure the longevity of your bamboo, preserving its appeal for years to come.
In your quest to find the perfect kitchen flooring, assessing your priorities is paramount. Different homeowners value different aspects, and there is no one-size-fits-all solution. Evaluating the pros and cons of each flooring option, including cost, durability, aesthetics, and maintenance, will guide you toward a choice that resonates best with your personal preferences and the demands of your lifestyle.
In bamboo flooring, the variety of options available is indeed a boon. From the highly durable strand-woven bamboo to the economical horizontal or vertical bamboo floors, there is a high likelihood of finding a flooring option that meets your unique needs and preferences. Remember, making a well-informed decision requires time and research to understand the different types of bamboo flooring and their unique attributes. Ultimately, it's about creating a practical, pleasant space that begins beneath your feet.