Top Signs You Need a New Roof
Roofing is a vital aspect of any home that often goes unnoticed until a problem arises. As the first line of defense against the elements, your roof shields your home from rain, wind, snow, and extreme temperatures. However, even the most well-built roofs aren't designed to last forever. Over time, exposure to weather and environmental conditions can lead to wear and tear, potentially causing issues that can compromise your home's safety and comfort. That's why it's essential to understand the key signs that you might need a new roof and take action before minor issues escalate into major problems.
In the following sections, we will delve into the nitty-gritty of all things roofing, from recognizing signs of damage to understanding the life expectancy of a roof. We will also discuss the best time to replace a roof, how to budget for a new roof, and when it's time to worry about the condition of your roof. This comprehensive guide aims to equip homeowners, especially those in Northeast Ohio, with the knowledge they need to maintain their roofs effectively and deal with issues proactively.
Whether you're a new homeowner or have been living in your home for years, understanding your roof's health is critical. By the end of this guide, you'll be more aware of what to look for, how to maintain your roof, decide when it's time for a replacement, and navigate the process with your insurance company. So, let's dive in and start this journey toward a safer, more efficient home.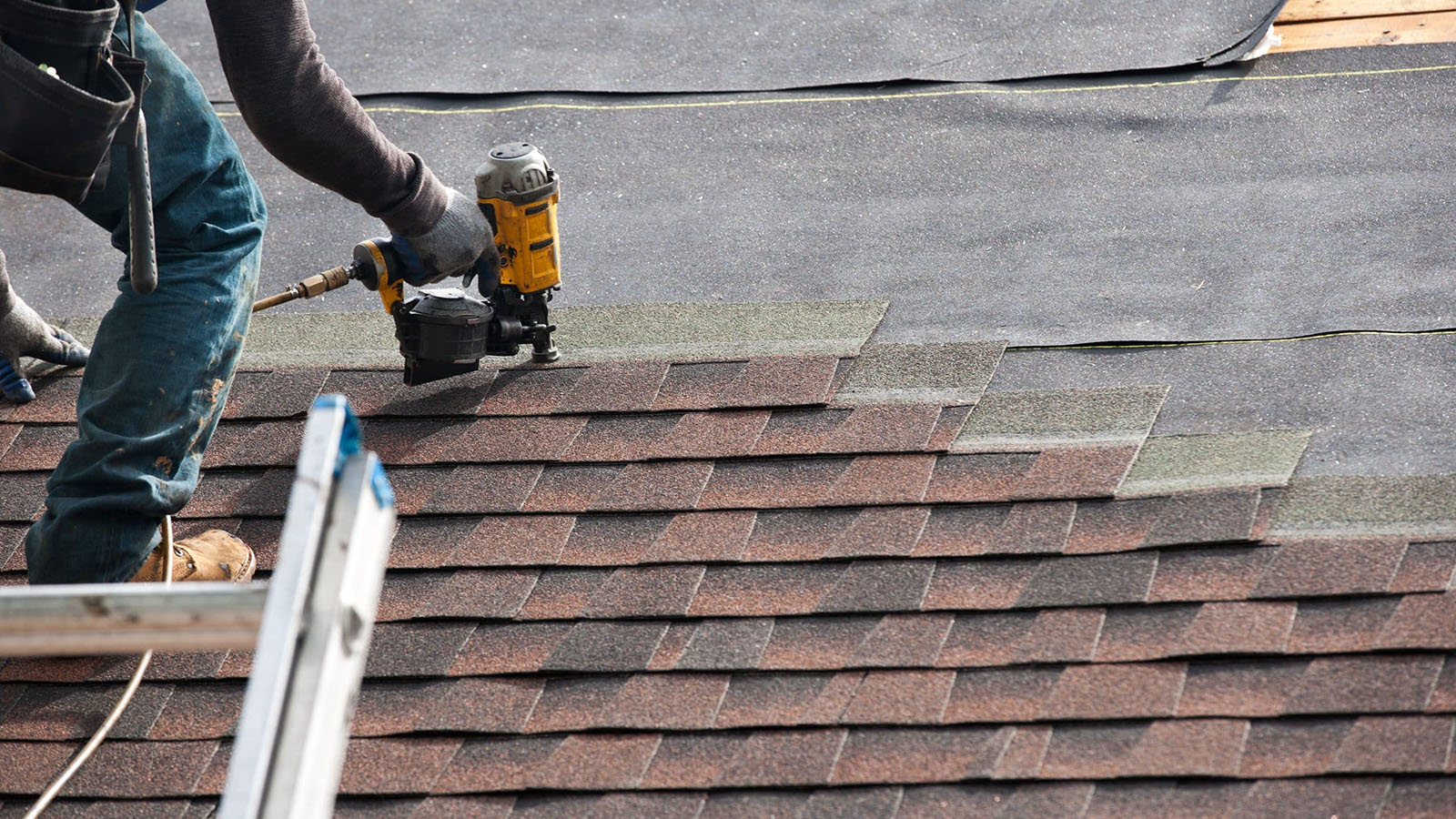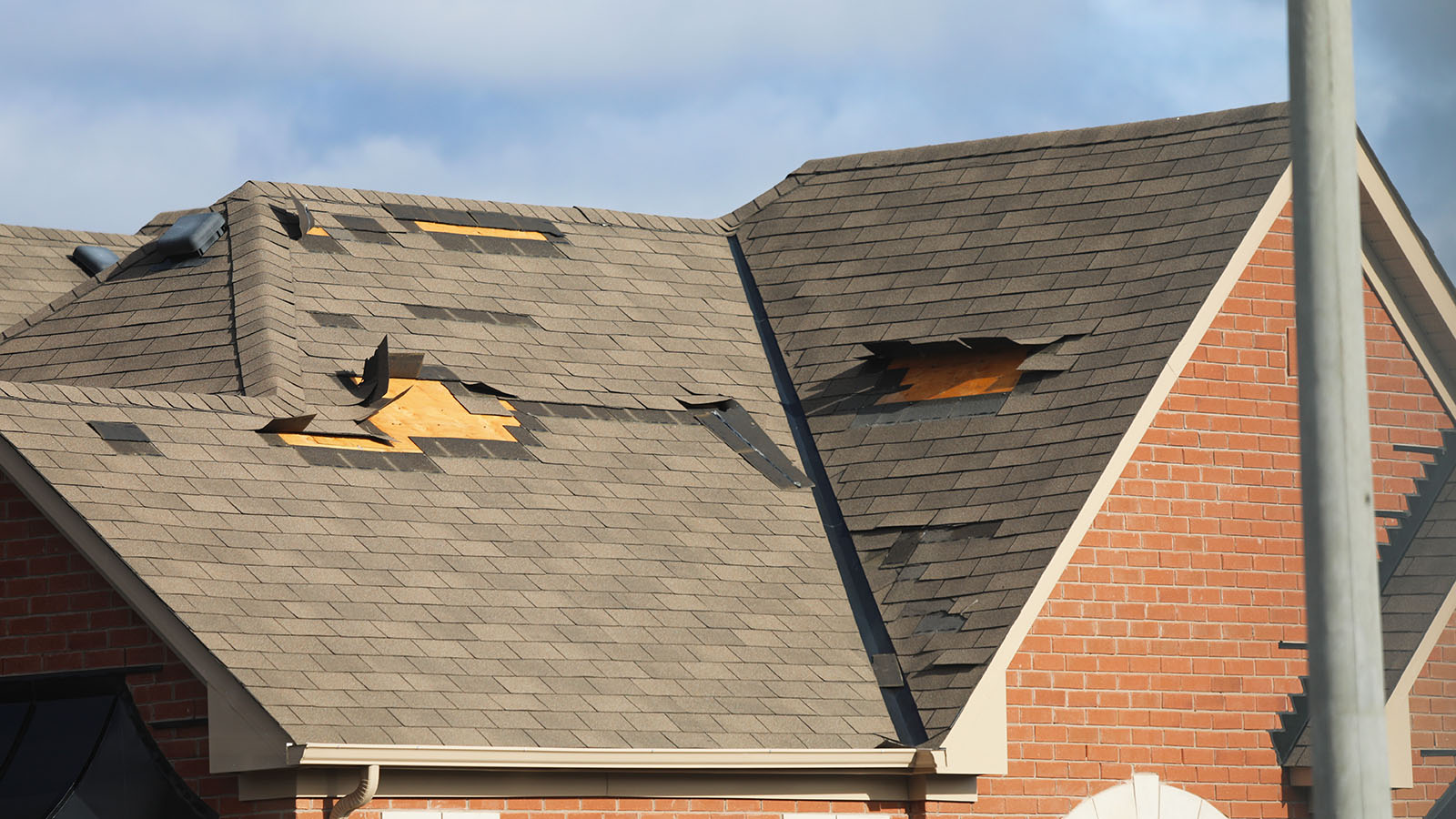 Recognizing the Signs You Need a New Roof
A well-maintained roof is vital for your home's safety, aesthetics, and energy efficiency. However, like all parts of a house, it is subject to wear and tear; over time, it may require repair or a complete replacement. Knowing the warning signs can prevent minor issues from turning into significant problems, saving you time and money in the long run. This awareness can protect your home from potential water damage, structural instability, and other complications.
Identifying these signs early is key, especially in regions like Northeast Ohio, where roofs are exposed to various weather conditions, from heavy snowfall to intense summer heat. Some of the most common signs are apparent, such as missing or damaged shingles, but others might require a closer look. The following sections will delve deeper into these indicators, providing homeowners with useful insights to ensure their roofs are in optimal condition. Whether it's dark streaks and stains, sagging spots, or an unexpected rise in energy bills, recognizing these issues promptly can make the difference between a routine roof repair and a more complex, costly replacement.
Dark Streaks and Water Stains
One of the first signs you need a new roof installed is the presence of dark streaks and water stains on your ceilings or walls. This indicates trapped moisture from a leaky roof, which can lead to significant water damage if not addressed.
Missing, Damaged or Old Shingles
Roof shingles are designed to be a protective layer against the elements. If your roof shingles are missing, damaged or simply old, it's a clear indication that you need a full replacement. Regularly inspect your asphalt roof for missing shingles, curling or cracking, and check your gutters for granules embedded in your shingles.
Sagging Spots and Structural Damage
Over time, a leaky roof can cause your home's roof to sag, indicating potential damage to the structure. If you notice sagging spots on your old roof, it's time to call a roofing professional to prevent further damage.
Light Coming Through the Attic
If you see light coming through your attic, it's a sign that you have a hole in your roof. Even a small leak can lead to significant property damage.
Rising Energy Costs
A damaged roof can negatively impact your home's insulation, leading to rising energy costs. If you notice a sudden increase in your energy costs, it may be time to consider a new roof installation.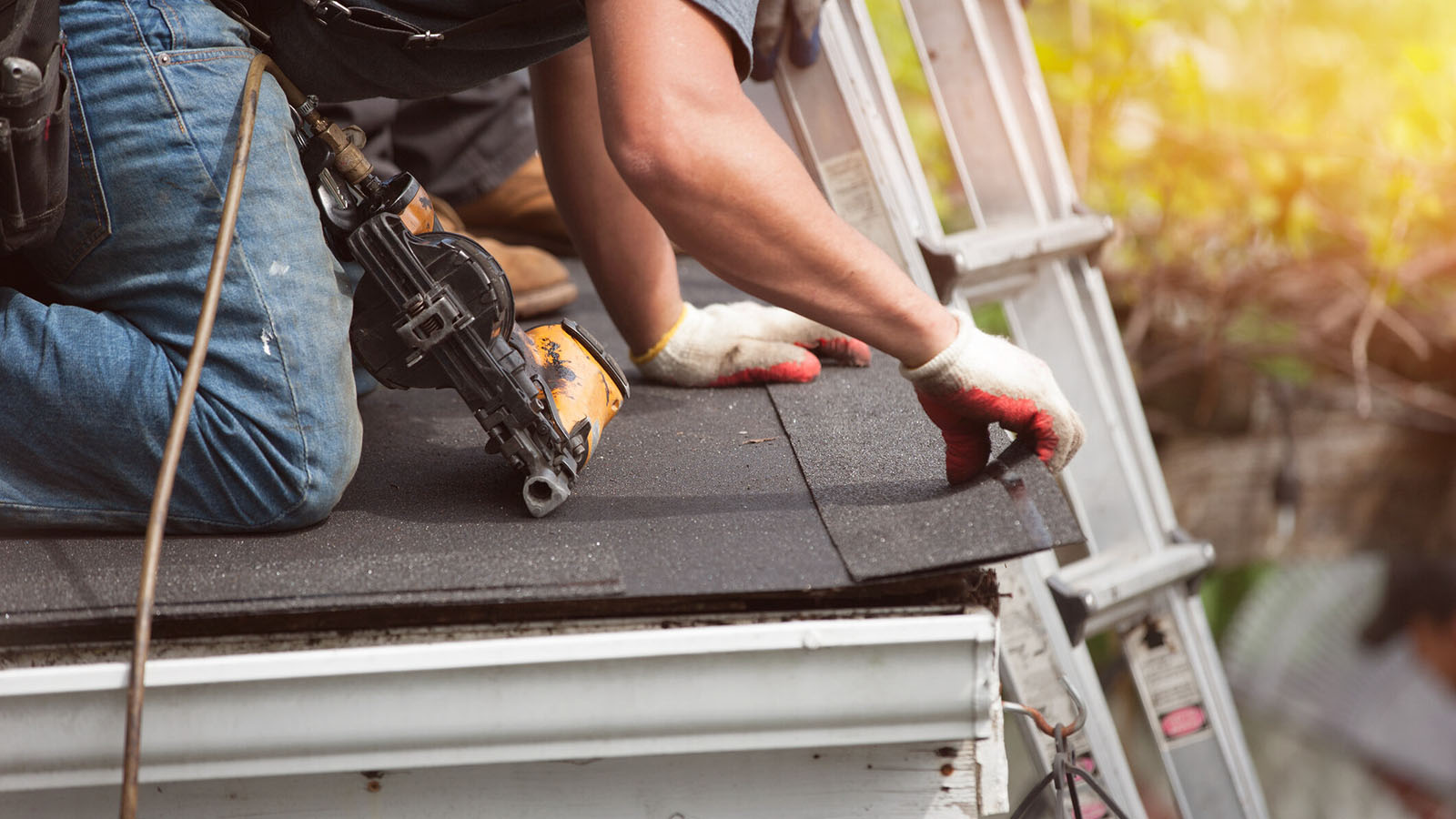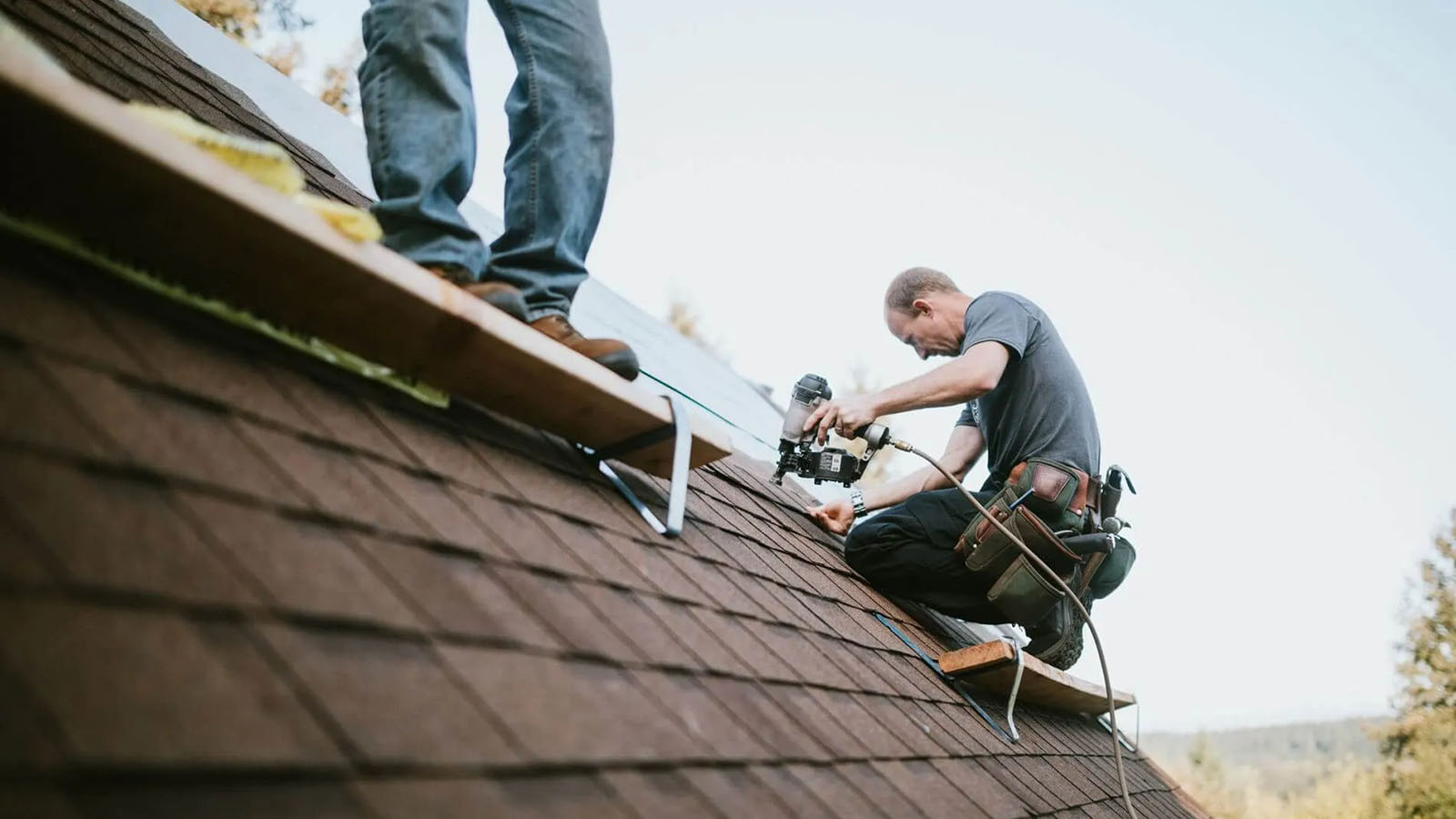 Life Expectancy of a Roof
A roof's lifespan can depend on many factors, making it difficult to provide a one-size-fits-all answer. The type of material used, the quality of the installation, the weather conditions in your area, and how well the roof is maintained can all influence how long a roof lasts. Asphalt shingles, the most common material, have an average lifespan of 20 to 25 years.
However, factors such as heavy storms, hail damage, consistent ice dams and extreme temperatures can accelerate wear and tear on your roof, potentially shortening its useful life. For instance, homes in Northeast Ohio can experience harsh winters and hot summers, which can significantly impact a roof's durability. Regular inspections and proper maintenance can help against exterior damage and prolong your roof's lifespan, regardless of the climate.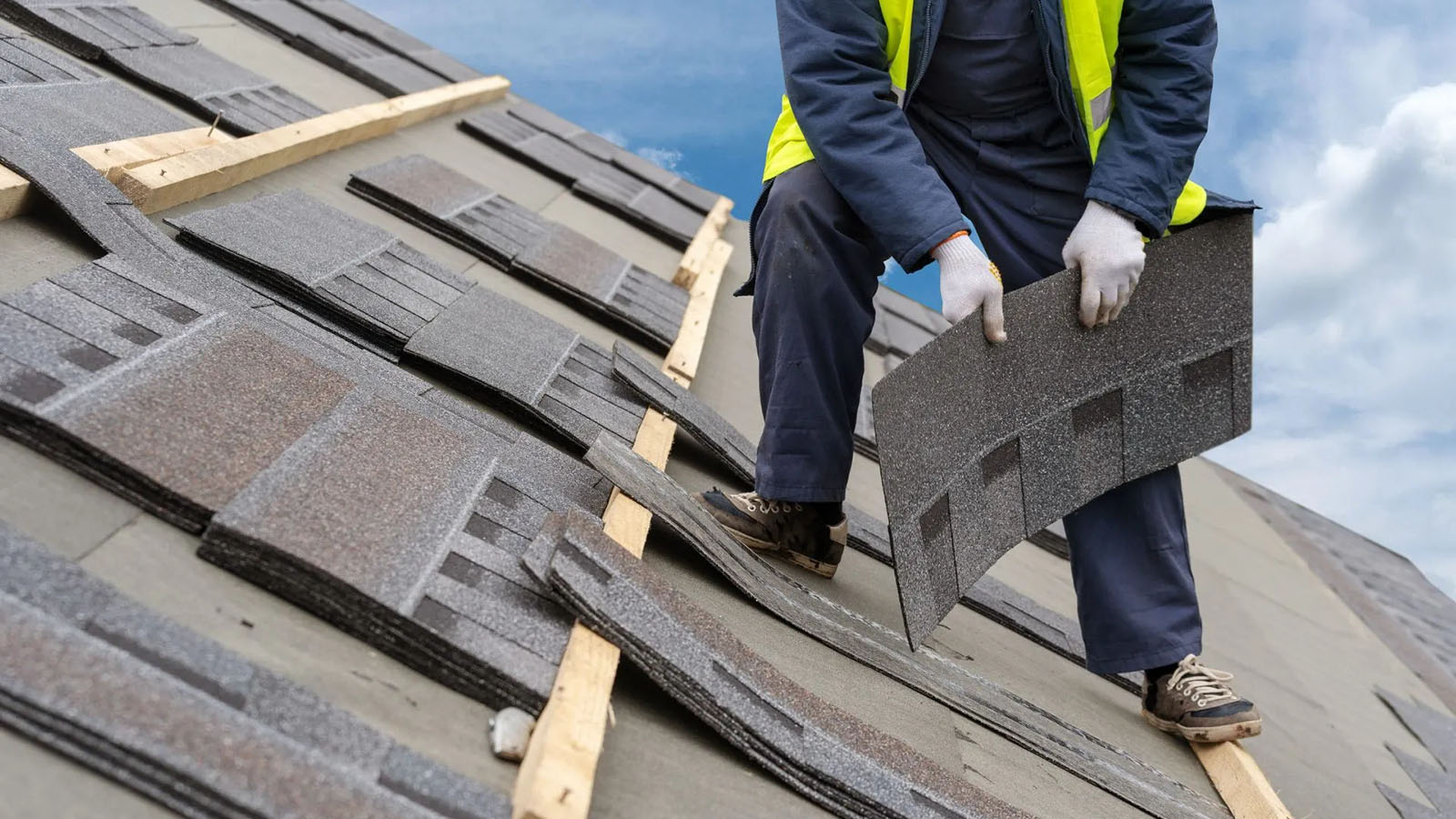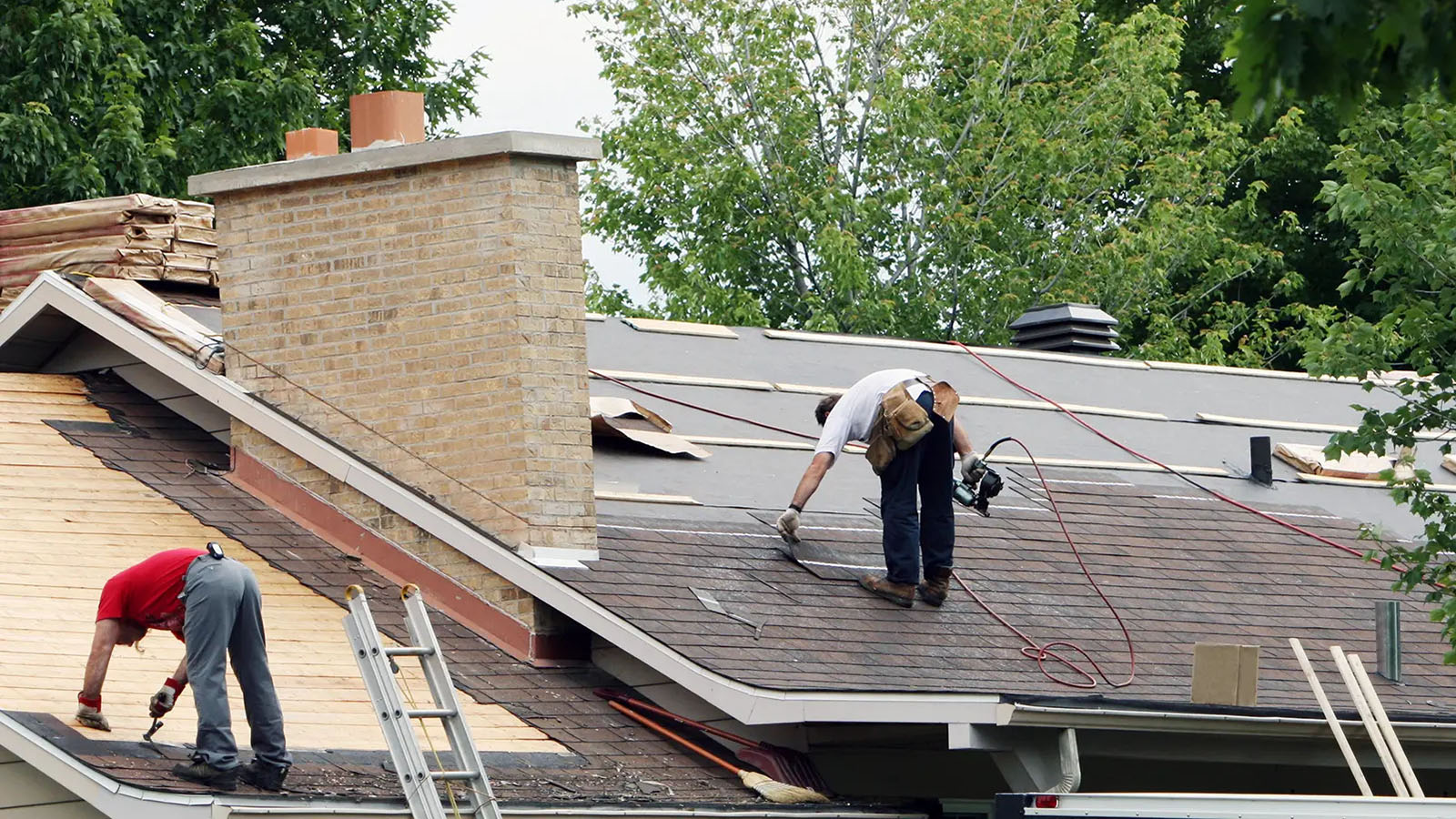 The Best Time to Replace a Roof
Timing is crucial when it comes to replacing a roof. Ideally, roof replacement should occur in late spring or early summer when the weather is milder. During these seasons, roofing contractors can avoid the challenges of freezing temperatures, ice, and snow, ensuring a more efficient and safer roof installation process.
However, emergencies don't follow a schedule. If significant damage occurs, such as from a heavy storm or fallen tree, immediate roof replacement may be necessary, regardless of the time of year. In such cases, working with a reputable contractor equipped to handle all weather conditions and provide fast, efficient service is essential.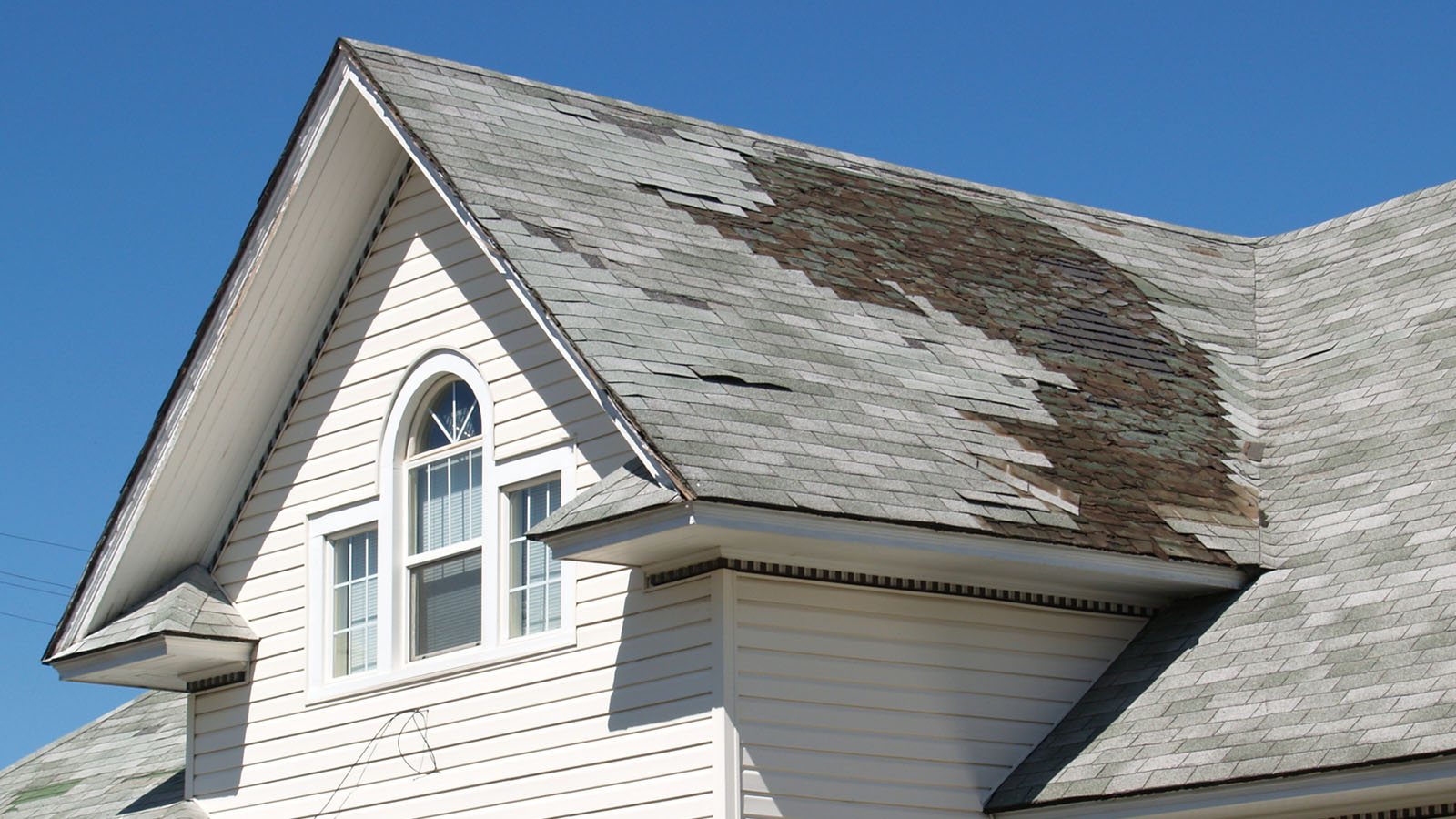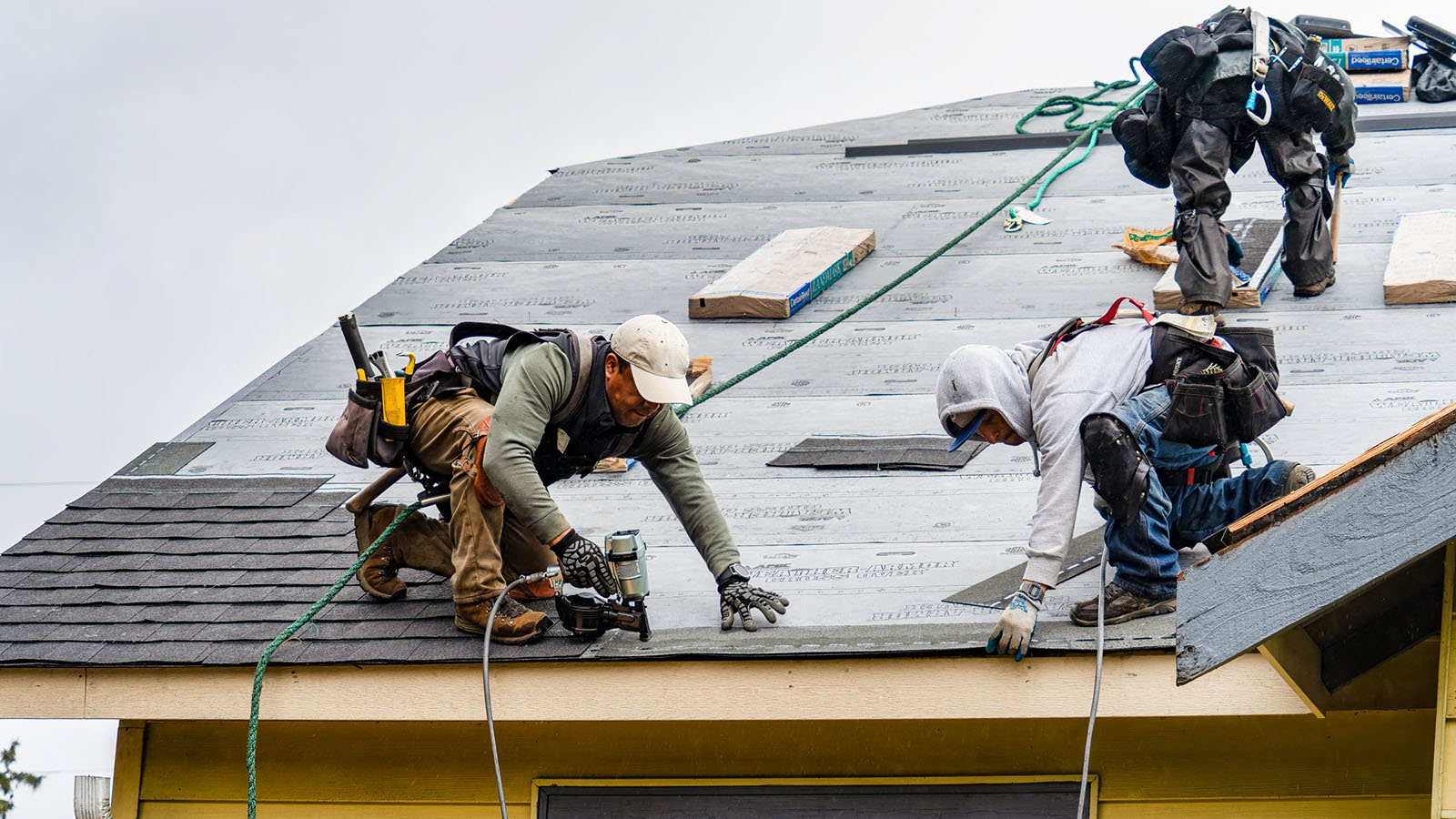 When Should I Worry About My Roof?
The age of your roof should be your first consideration. Once your old roof hits the 20-year mark, it's a good idea to start paying closer attention, even if you haven't noticed any obvious issues. Remember that age-related wear and tear can manifest in ways that aren't immediately apparent to the untrained eye.
Routine inspections and maintenance are also crucial for early problem detection. If your roof is older and you notice missing shingles, sagging, or interior water damage, it's time to call a professional. Identifying and addressing issues early can prevent small problems from turning into significant, costly damages.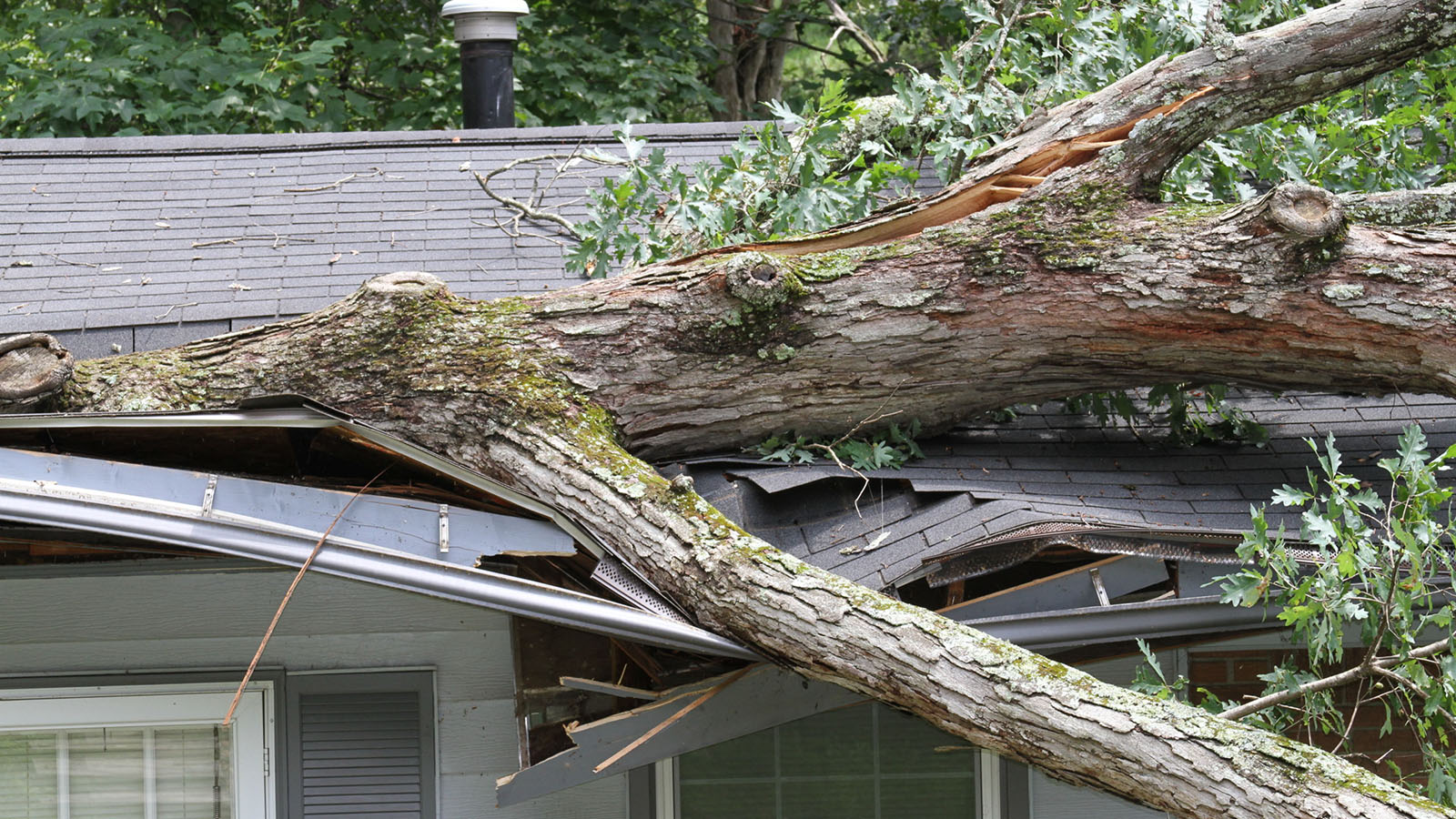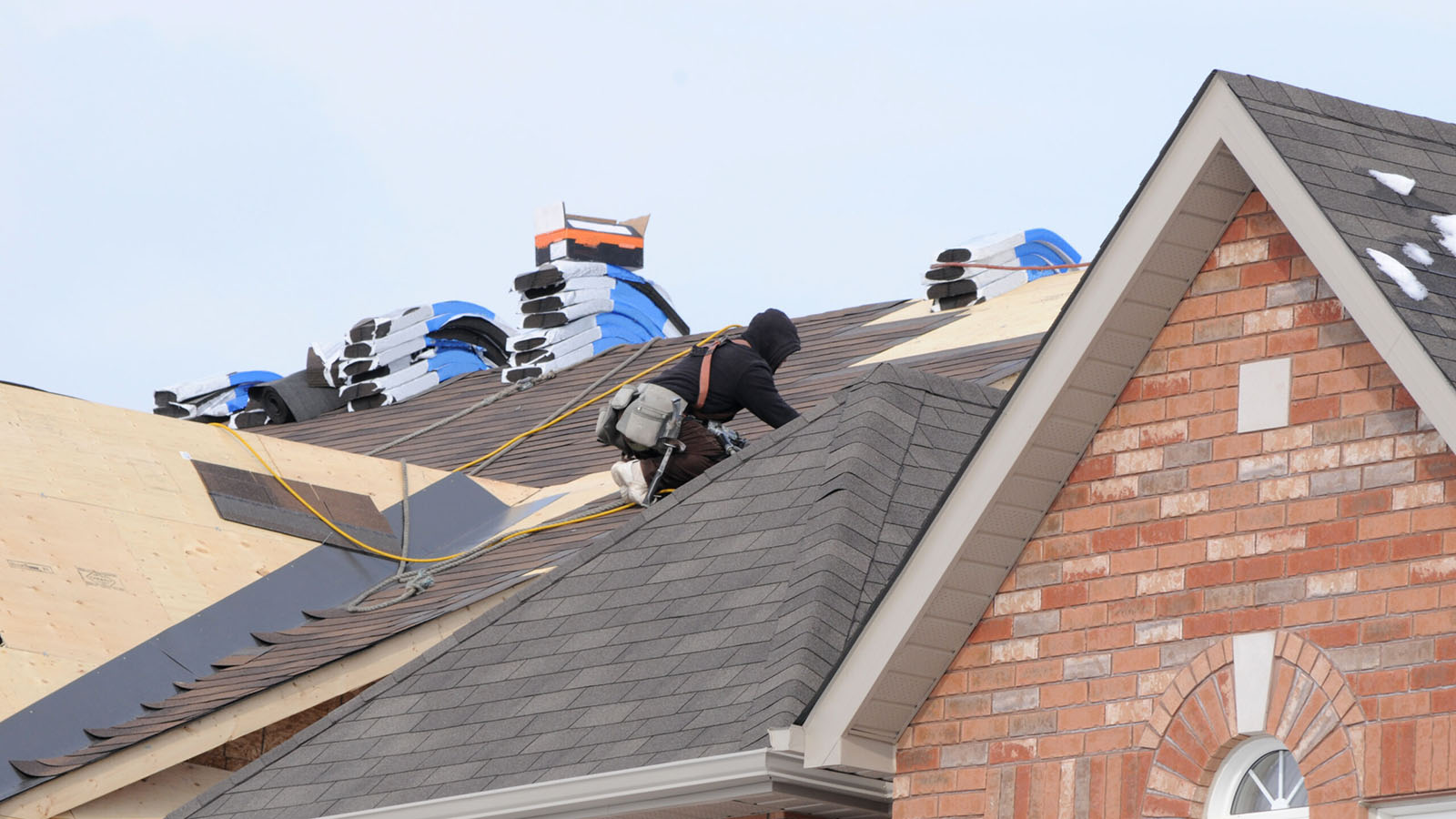 The Cost of a New Roof
The cost of a new roof can vary widely, depending on the size of your home, the type of materials used, and labor costs. Asphalt shingles, which are durable and easy to install, are typically the most affordable option, making them a popular choice for many homeowners.
However, it's important to remember that the cheapest option may not always provide the best value over the long term. Factors such as the material's lifespan, maintenance requirements, and energy efficiency should also be considered when budgeting for a new roof. A roofing professional can help you navigate these considerations, ensuring you make a decision that suits your budget and long-term needs.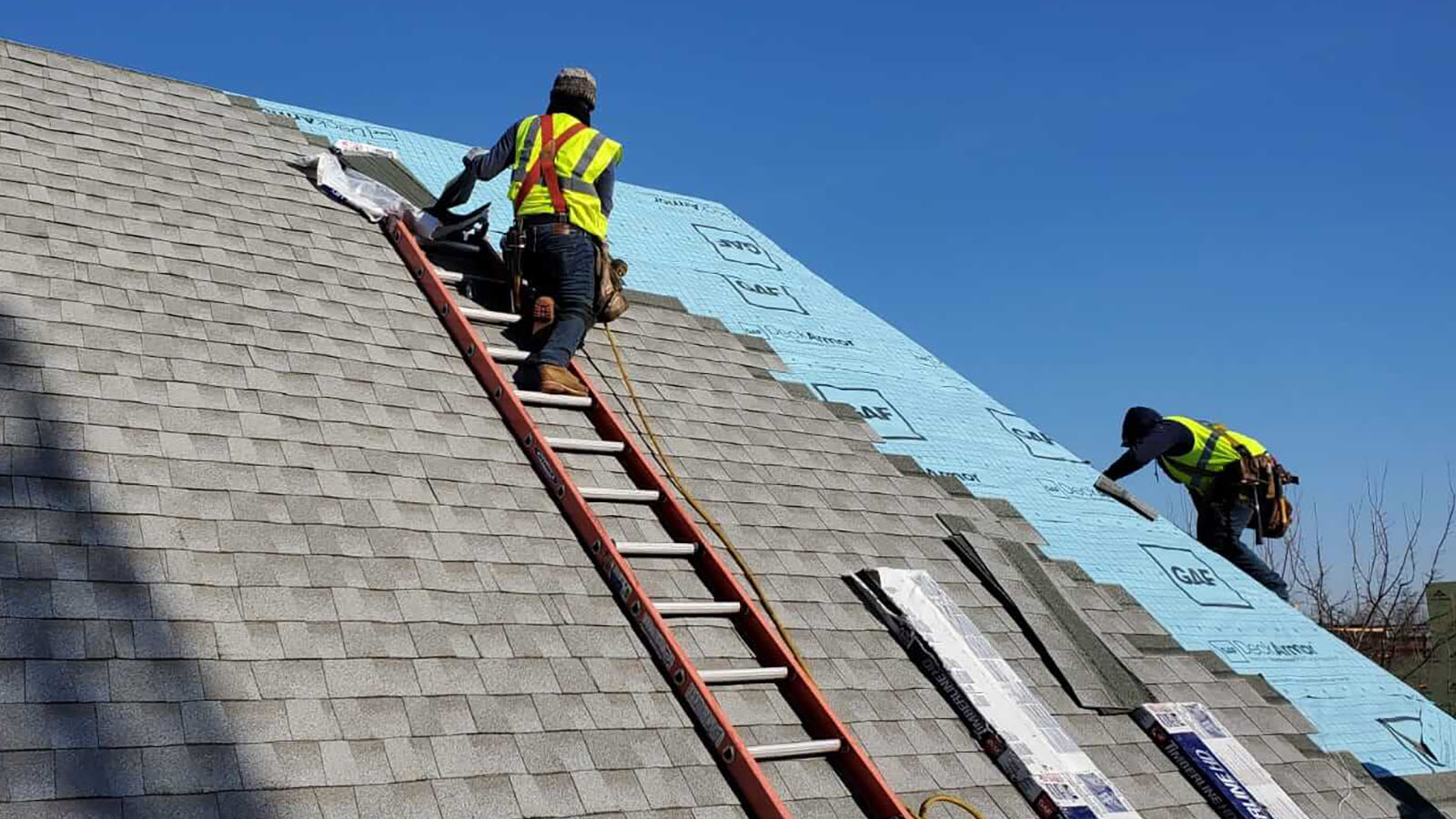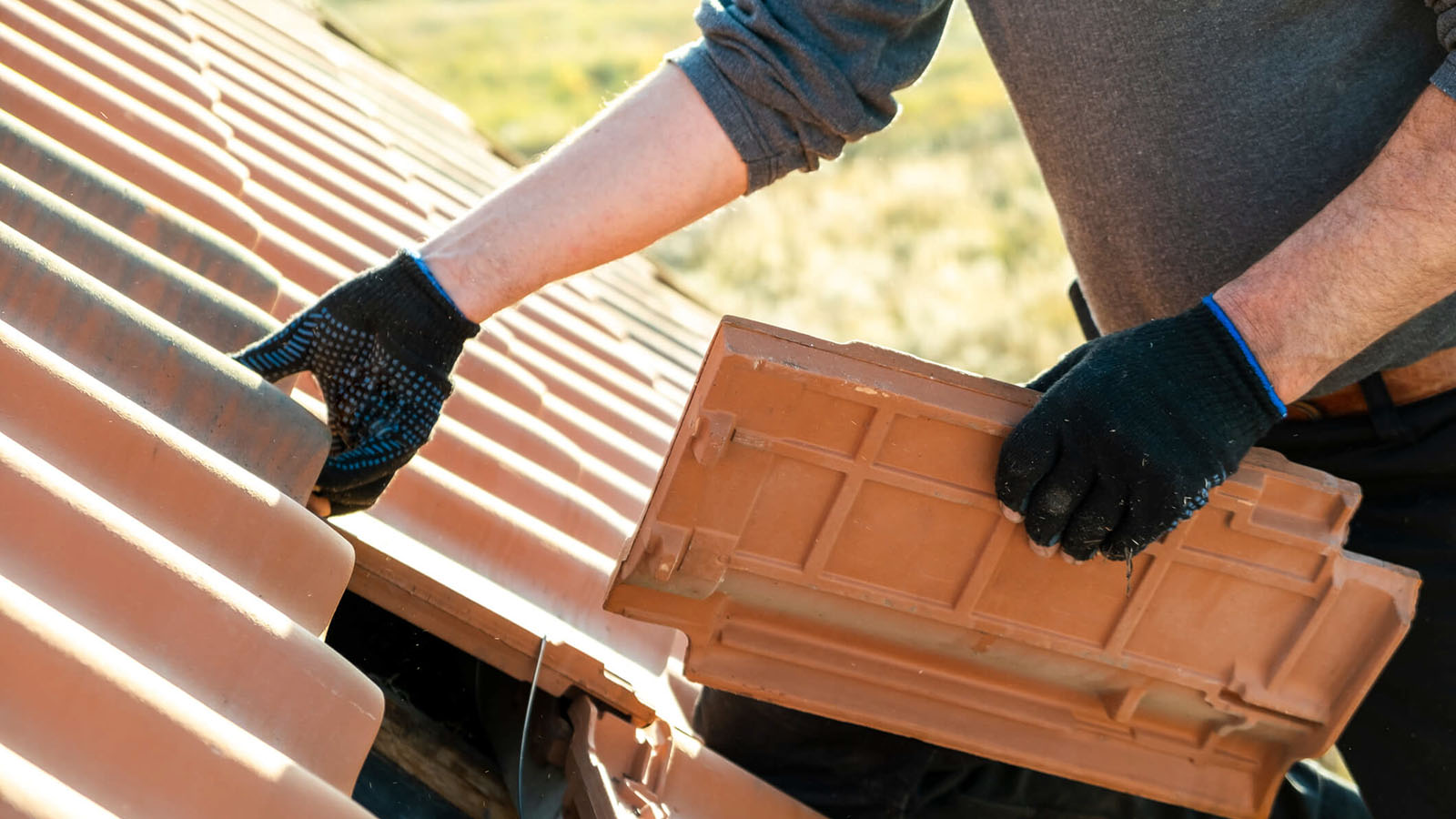 Working with a Roofing Contractor in Northeast Ohio
When it's time to replace your roof, choosing a roofing contractor you can trust is critical. A reputable contractor will provide a thorough inspection, offer honest advice, and deliver high-quality installation or repair services. In Northeast Ohio, our experienced professionals are dedicated to providing top-tier service, ensuring your home is protected from the elements.
Our team is also experienced in navigating insurance claims related to roof damage. If your roof leaks or needs repair or replacement due to storm damage or another insurable event, we can work closely with your insurance company to make the process as smooth and stress-free as possible. With our team on your side, you can have peace of mind that your home is in good hands.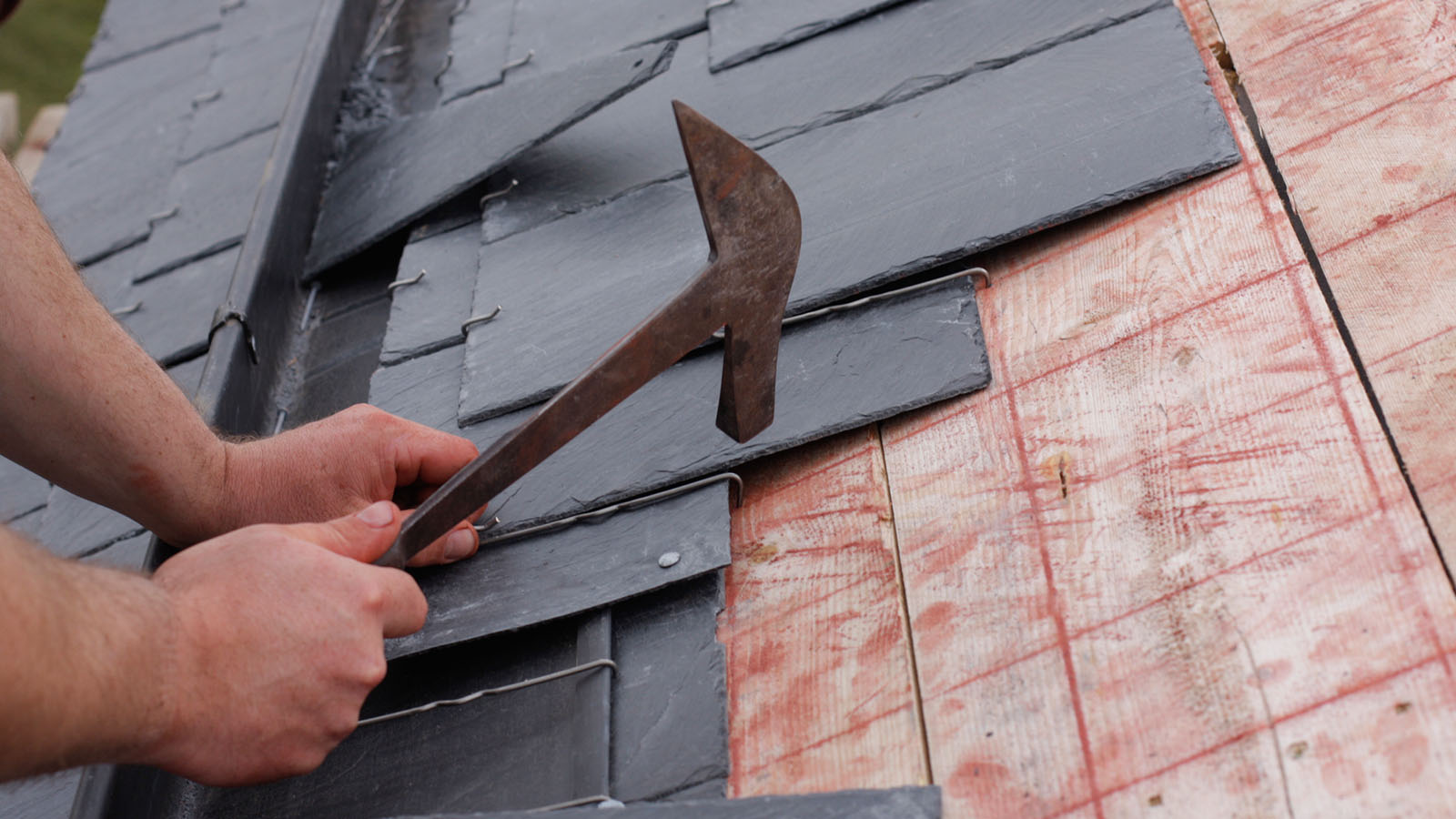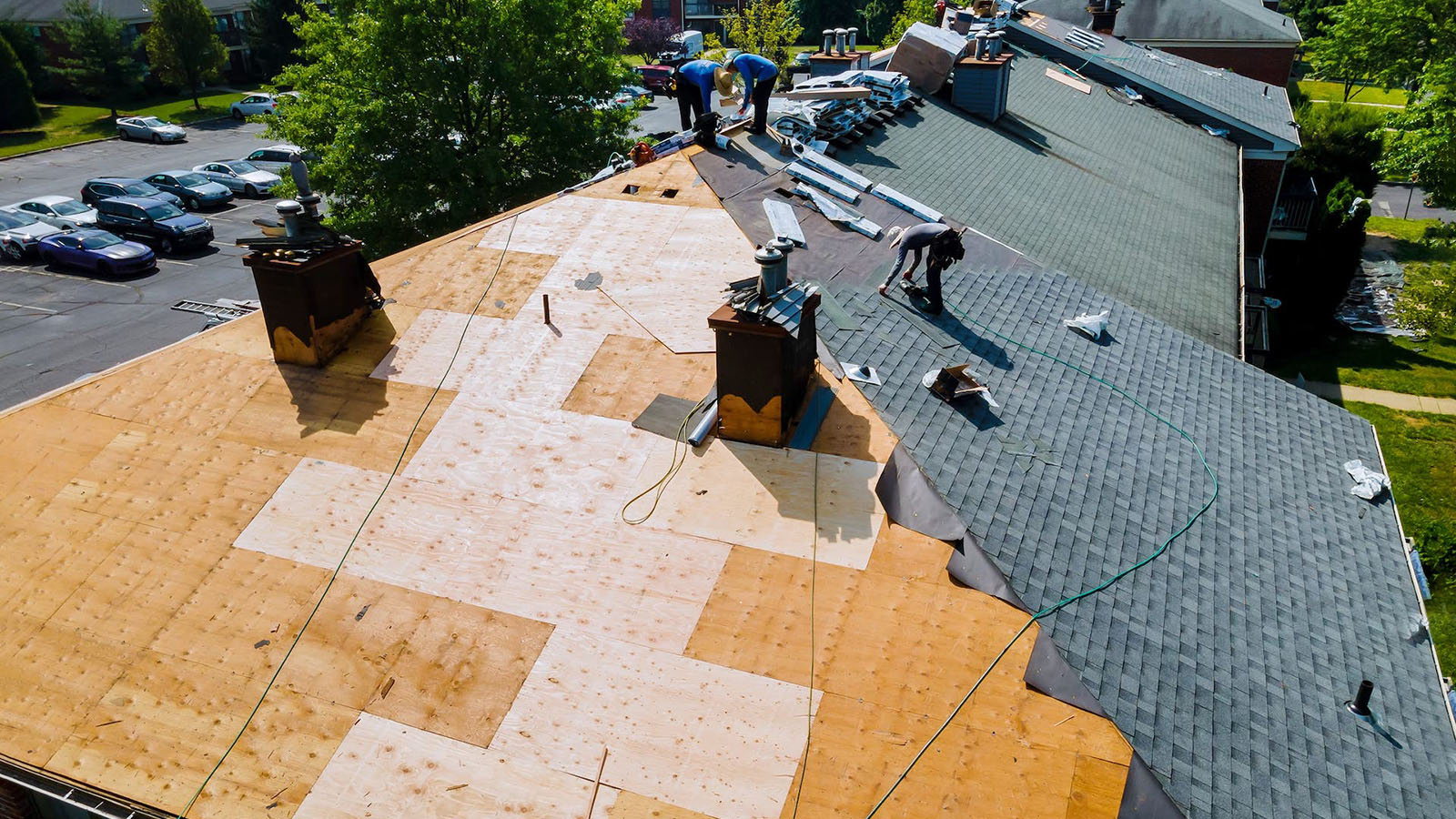 Preventing Further Damage
Proactive measures are crucial in preventing further damage once an issue with your roof has been identified. Prompt attention to small leaks or missing shingles can prevent water damage, mold growth, and structural issues that could escalate into major repairs. Our team of professionals can provide swift, effective solutions, whether that involves repairing existing shingles or opting for an entire roof replacement.
In severe weather conditions, such as heavy storms or hail, immediate action becomes even more critical. Post-storm assessments can identify potential problems, allowing us to mitigate additional damage and safeguard your home. From applying temporary roof cement to prevent leaks to arranging full roof replacements, we're equipped to handle any situation.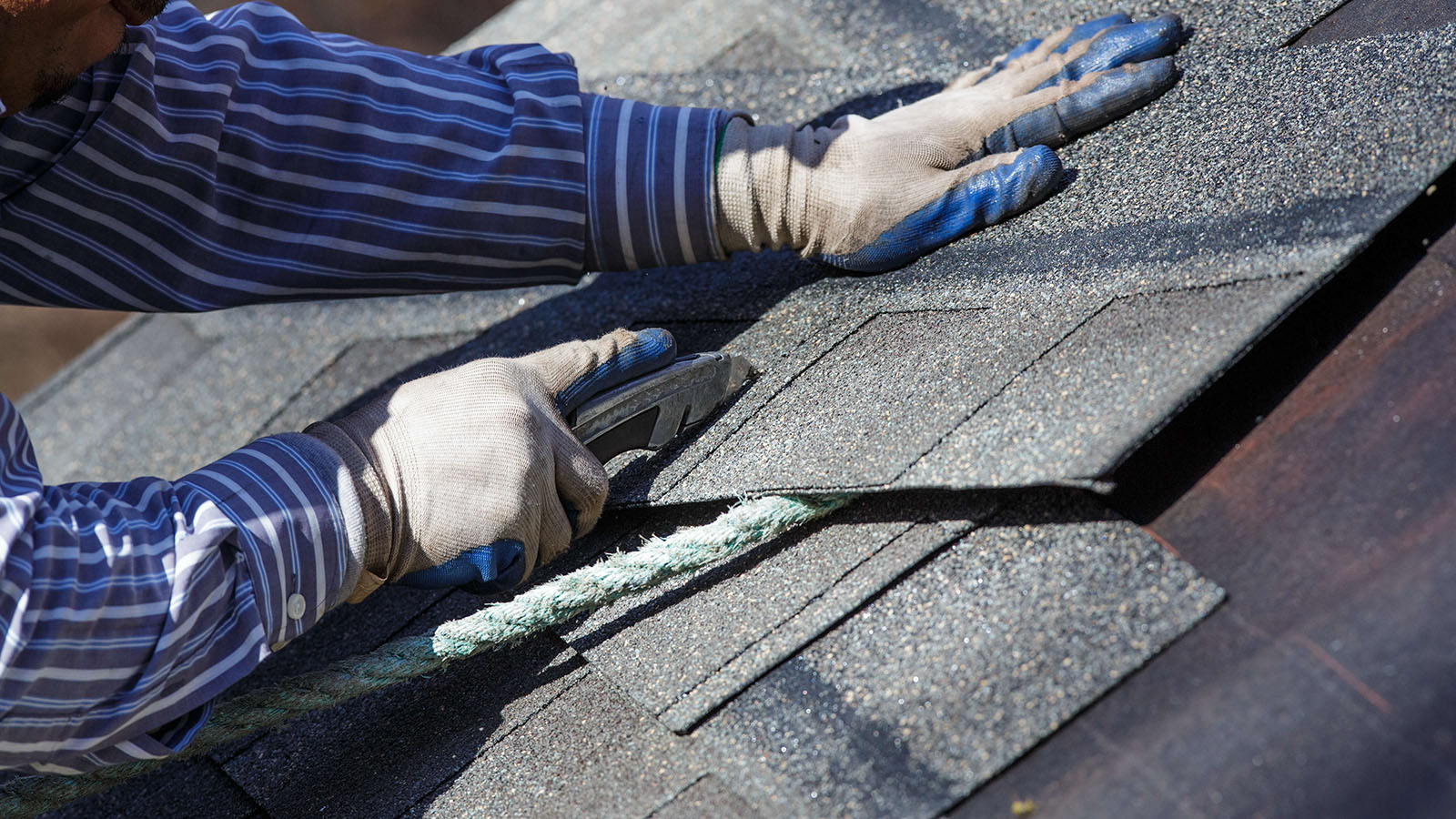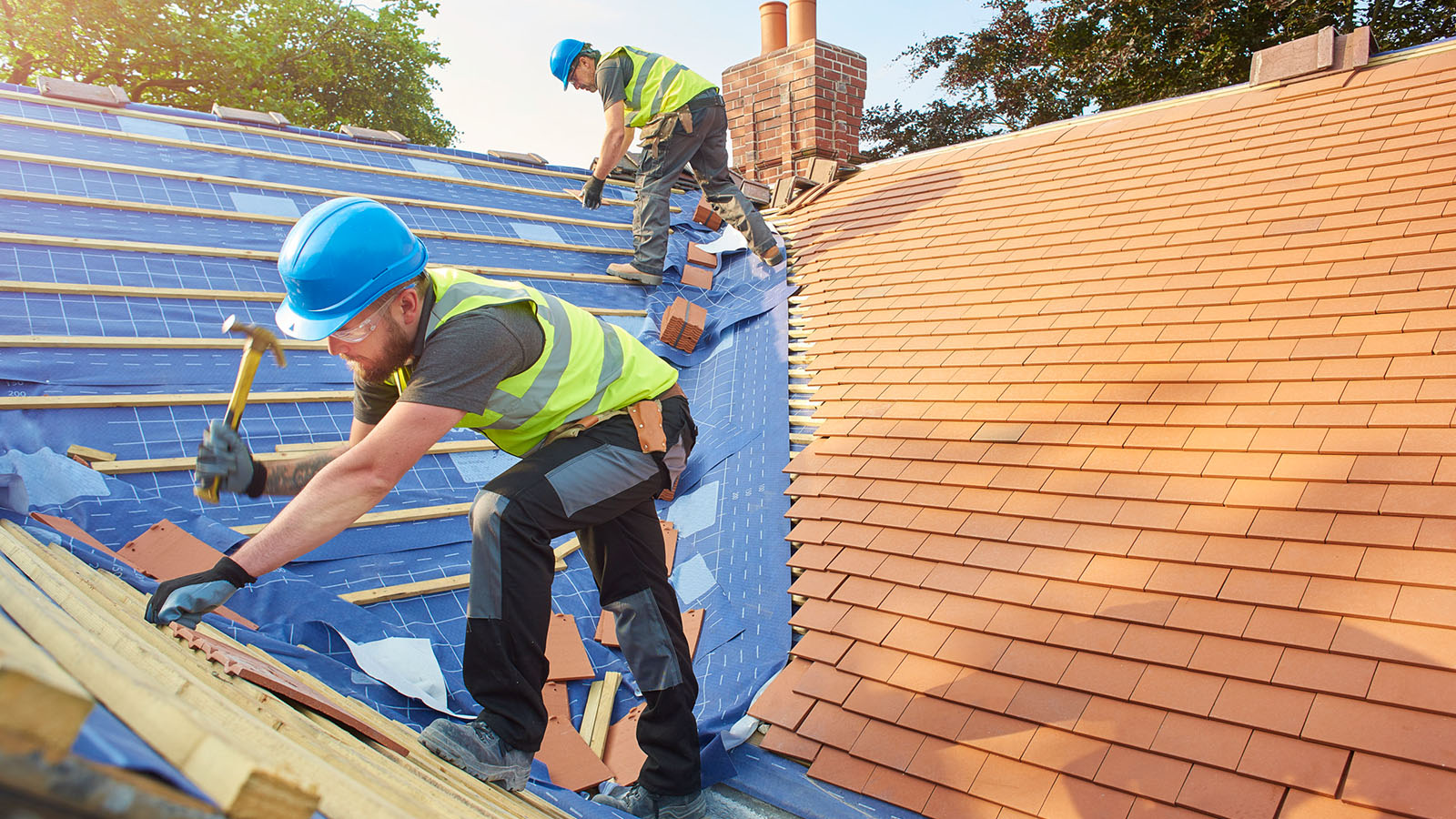 Insurance Claims and Roofing
Dealing with roof damage can be stressful for most homeowners, especially when navigating insurance claims. Understanding the process and paperwork involved can be challenging. However, having an experienced roofing contractor by your side can make the process more manageable. We can assess the damage, provide detailed reports, and liaise with your insurance company to ensure you get the coverage you're entitled to.
You might be eligible for a claim if your roof has been damaged due to a storm, an ice dam or other insurable events. In such cases, we can work closely with your insurance company to ensure the repair or replacement process is as seamless and stress-free as possible. We aim to help you restore your home's roof with minimal inconvenience, allowing you to return to normal life as quickly as possible.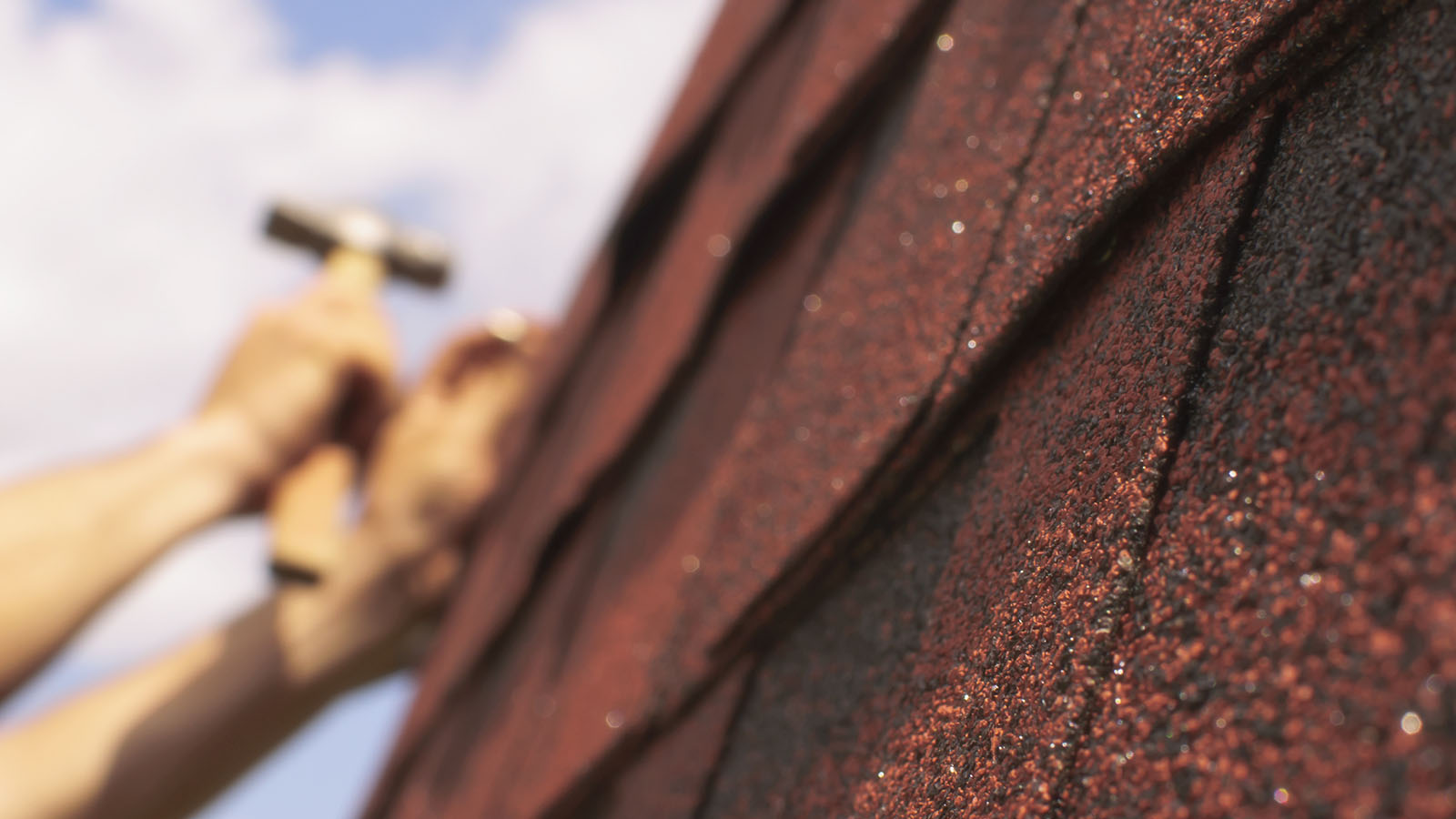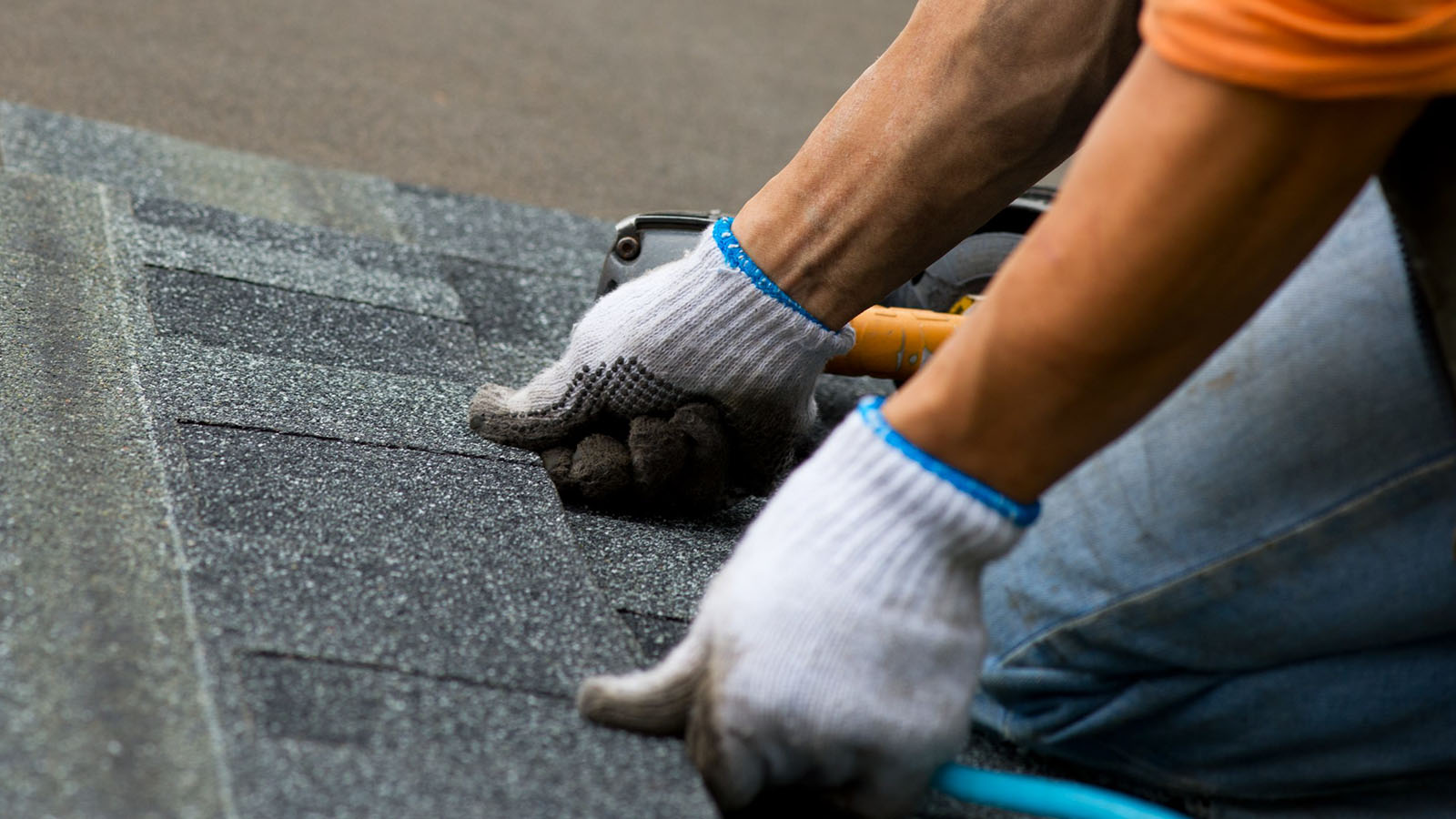 Roofing Material Choices
When it comes to installing a new roof, one of the most critical decisions is the selection of roofing materials. The right choice can ensure the longevity and durability of your roof and enhance your home's curb appeal. However, making the right decision can be daunting with a wide range of available materials. Each material comes with its own advantages, and understanding these can help you make an informed decision.
Here are some of the most common material choices:
Asphalt Shingles: This is a popular choice for many homeowners due to its affordability and durability and can withstand various weather conditions and come in a wide range of colors to suit different architectural styles.
Metal Roofs: Metal roofs are known for their longevity and energy efficiency. They are resistant to extreme weather conditions and can last up to twice as long as asphalt ones. However, they can be more expensive to install.
Slate Roofs: Slate roofs offer a distinctive and elegant appearance. They are incredibly durable, with a lifespan that can extend up to 100 years. The main drawbacks are their high cost and the need for robust structural support due to their weight.
Tile Roofs: Tile roofs are durable and provide excellent heat resistance, making them an ideal choice for warmer climates. They also offer a unique aesthetic appeal. Like slate, they are on the pricier side and require a strong structural foundation.
Wood Shingles or Shakes: Wood shingles or shakes offer a natural and rustic look. They provide good insulation but require more maintenance compared to other materials. They are also more susceptible to fire unless treated with a fire retardant.
In Northeast Ohio, our team of experienced professionals can guide you through selecting the best material for your home exterior needs, considering factors like your budget, your home's architectural style, and the local climate conditions. We're here to ensure you choose to protect your home and enhance its curb appeal and value.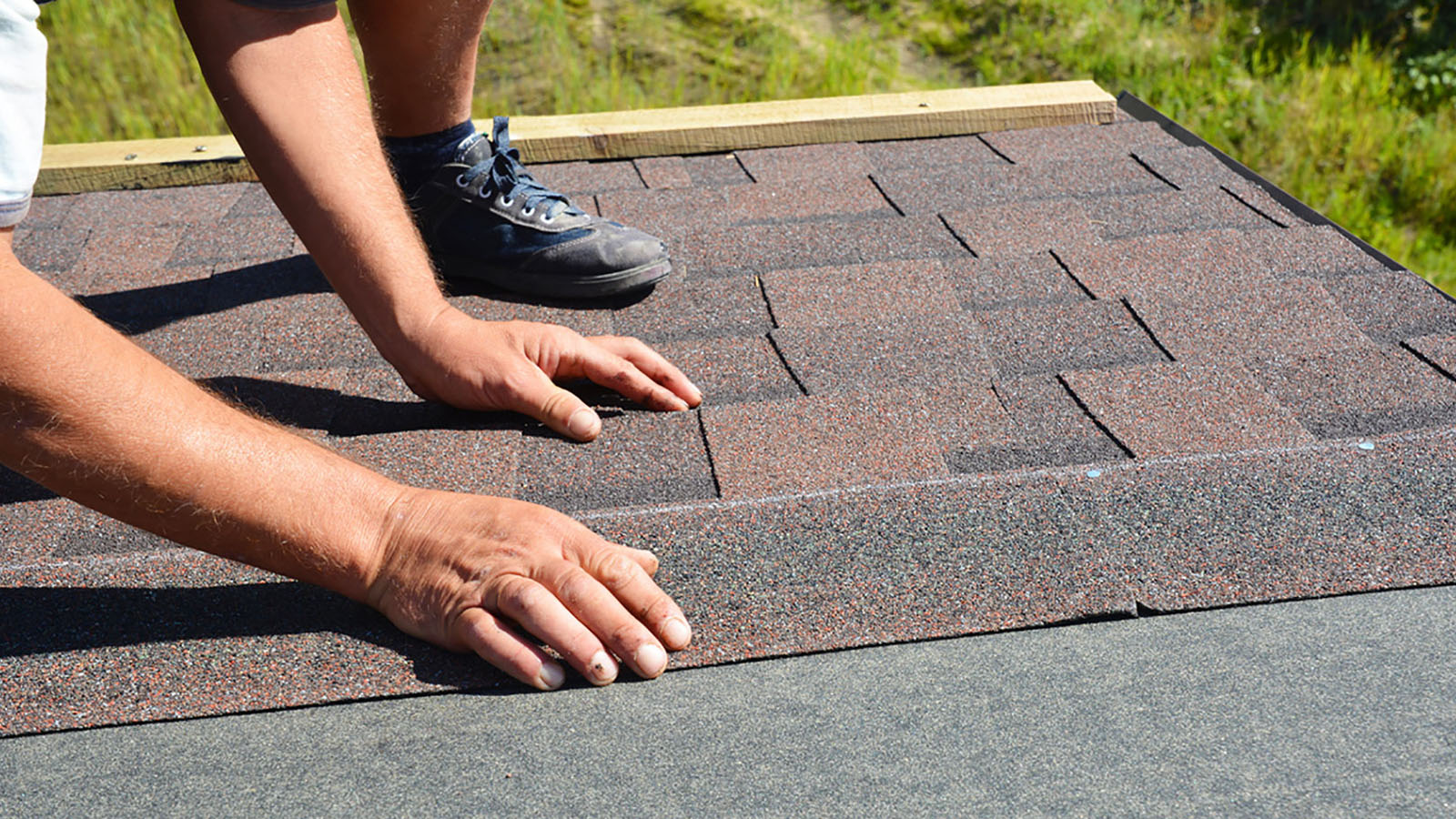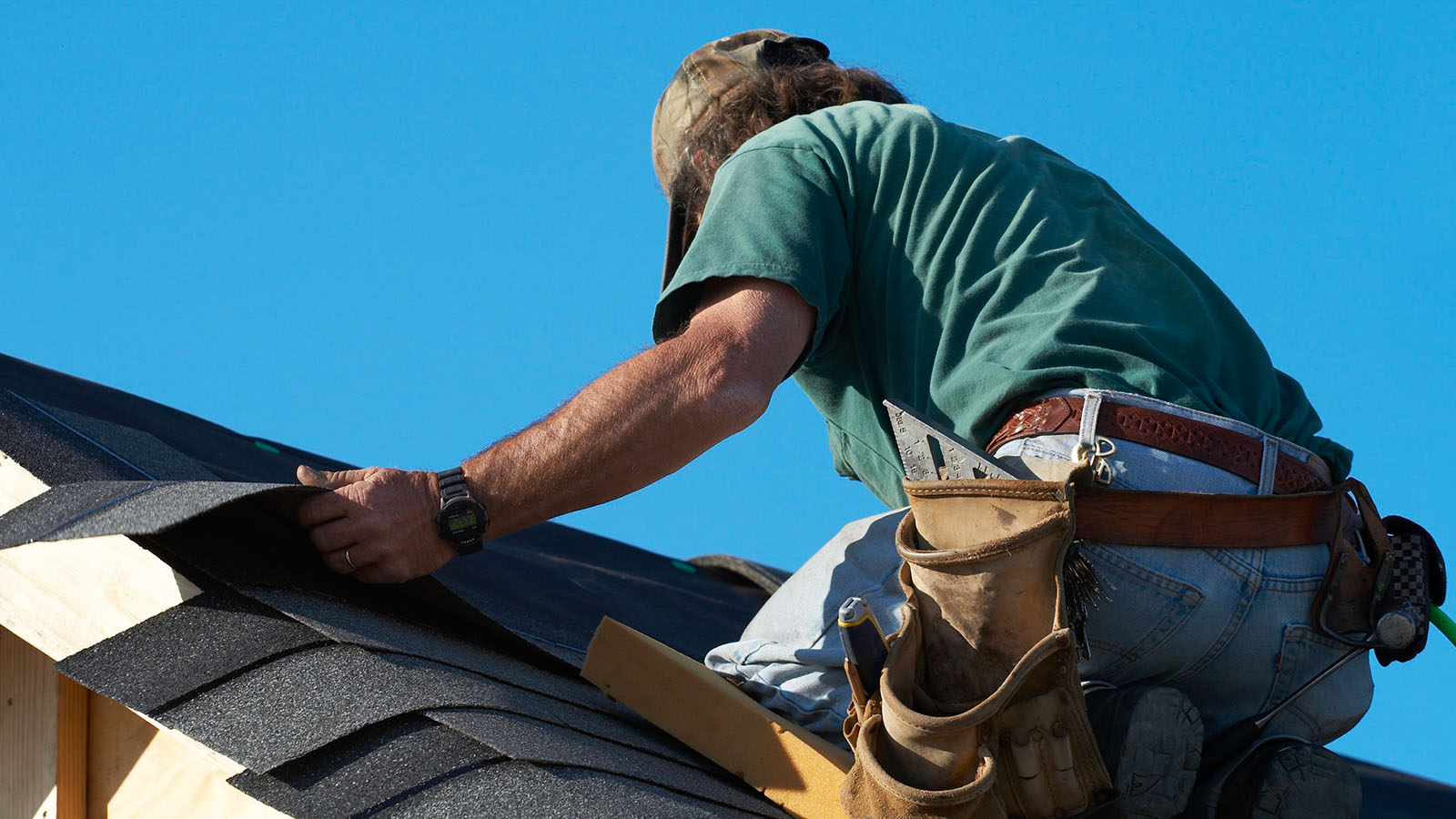 Routine Maintenance and Inspection
Maintenance can significantly extend your roof's lifespan. Simple tasks like clearing your gutters and checking for loose or damaged shingles can prevent minor issues from becoming significant problems. However, some potential issues may not be visible to the untrained eye, making professional inspections a key component of roof maintenance.
Regular inspections, especially after heavy storms, can identify potential issues early, allowing for prompt repair and preventing additional damage. By scheduling regular professional inspections alongside your own routine checks, you can help maintain your roof's condition and maximize its lifespan.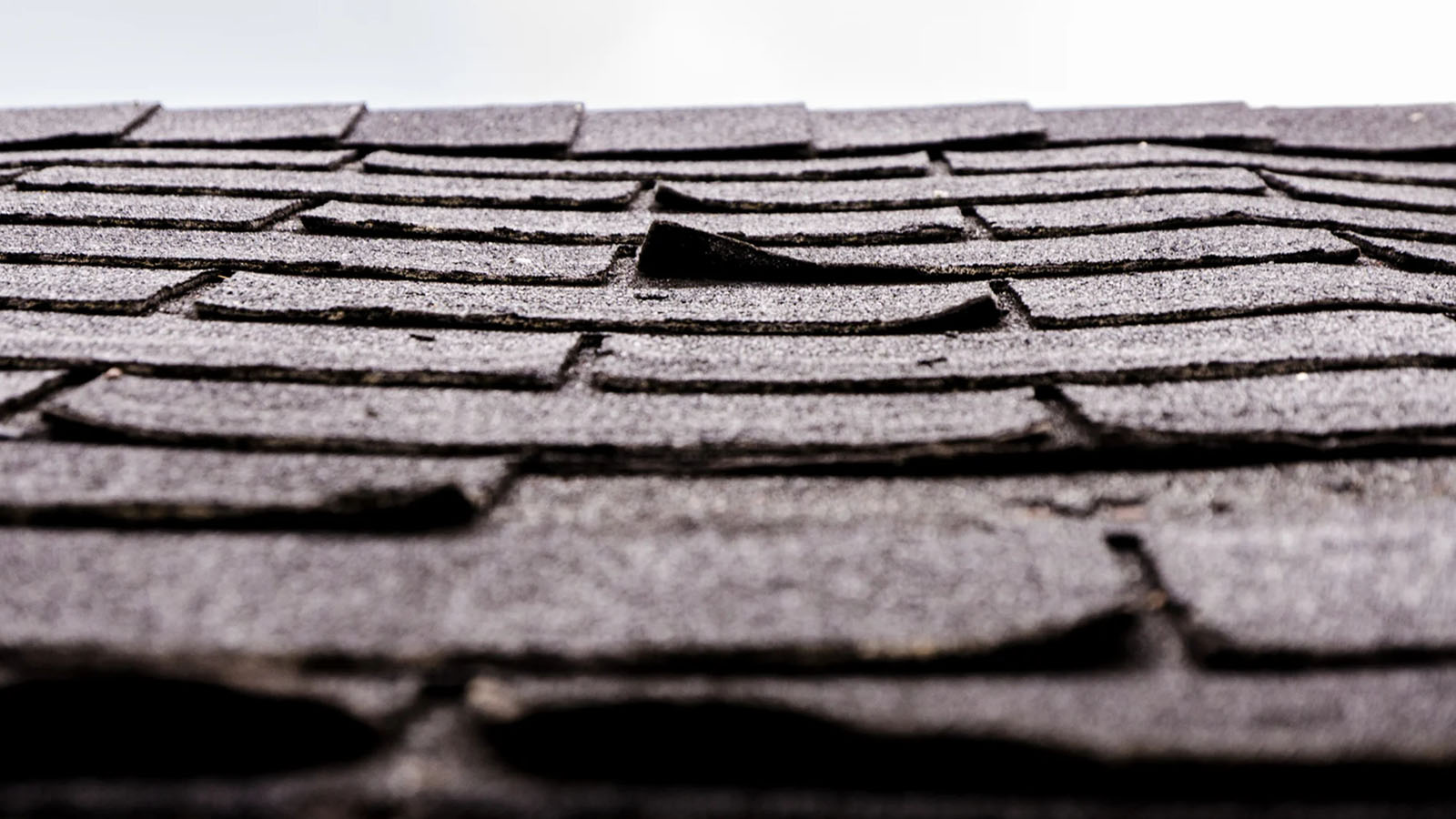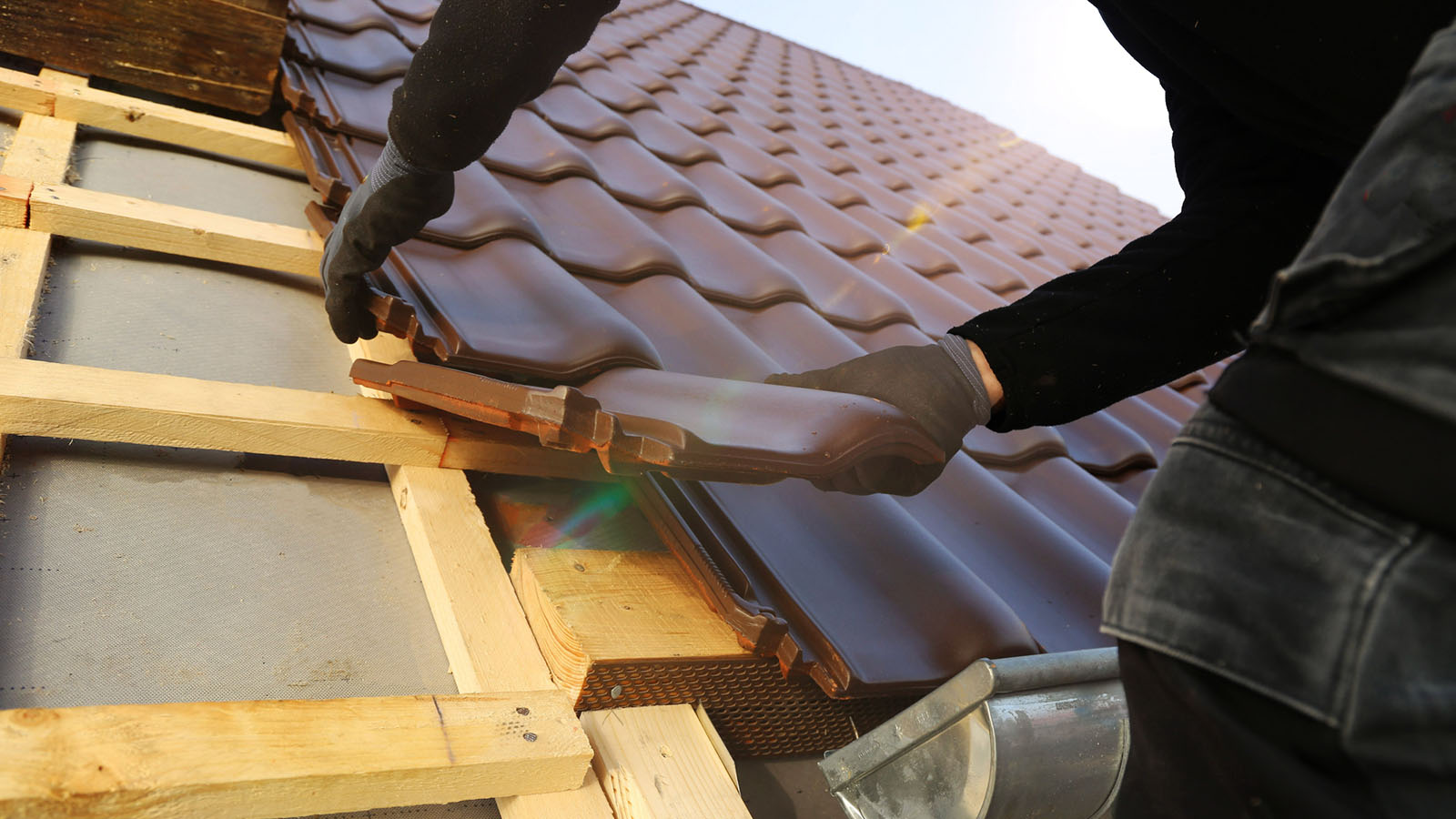 Improving Your Home's Curb Appeal
A new roof can do more than protect your home from the elements – it can also significantly enhance its curb appeal. Whether you're planning to sell your home or simply want to improve its appearance, a new roof can make a substantial impact.
Different materials and colors can dramatically change the look of your home, potentially increasing its market value. Our team can help you choose a roof that meets your protection needs and enhances your home's exterior, striking a perfect balance between functionality and aesthetics.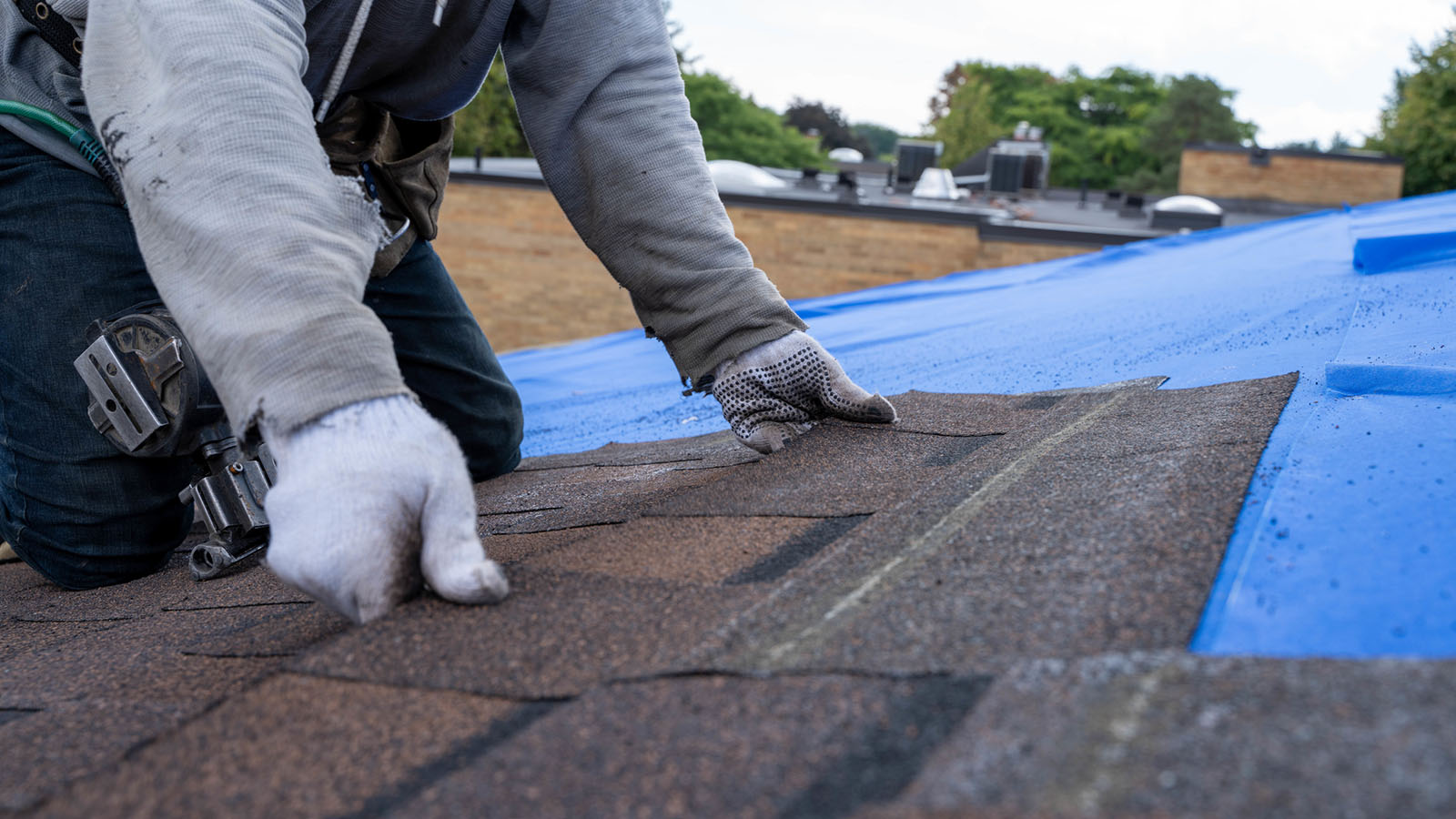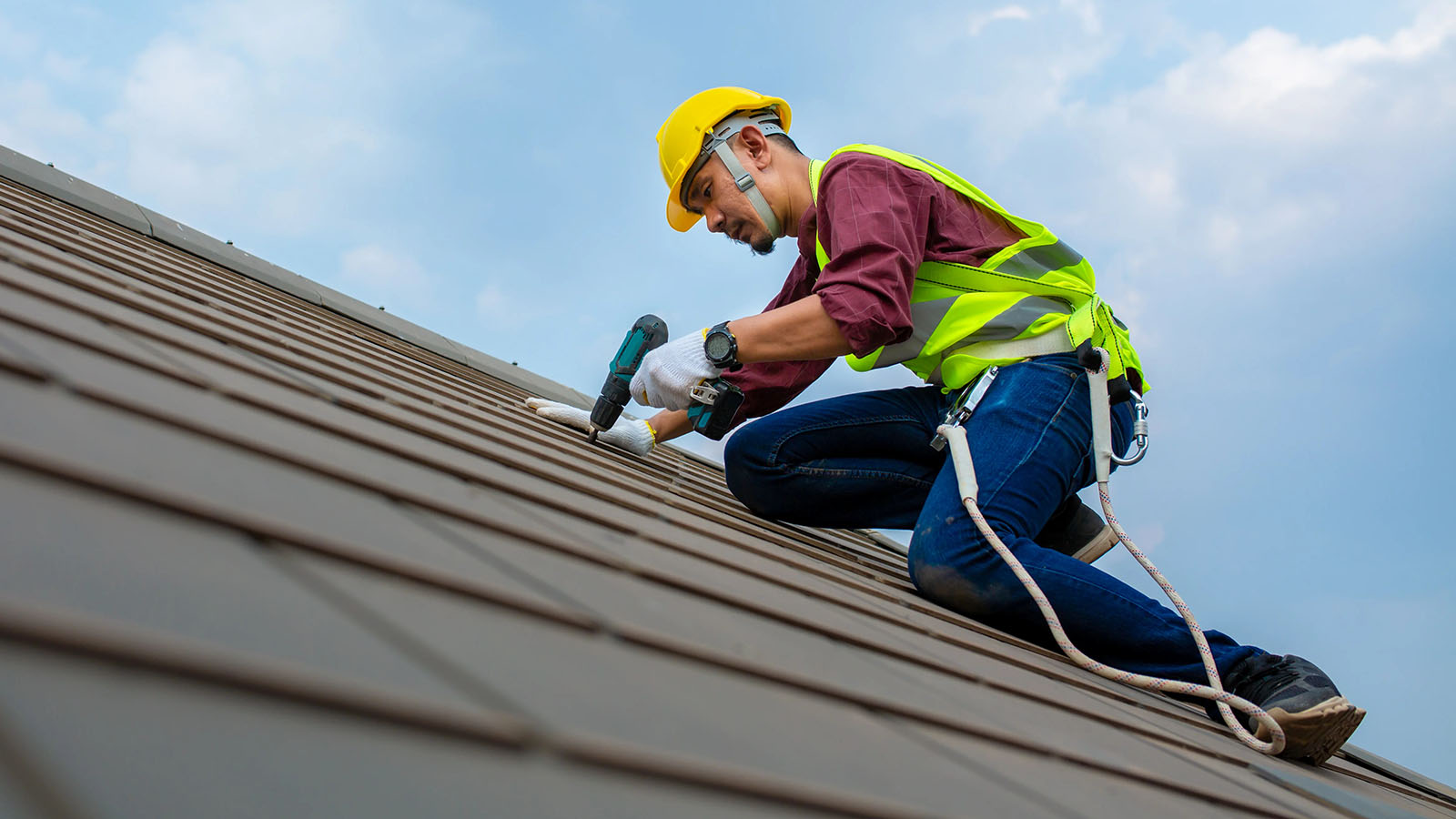 The Importance of a Roof Replacement
Replacing an old roof can be daunting for many homeowners due to the associated costs and the disruption it can cause. However, it's essential to remember the critical role your roof plays in protecting your home from damage. Ignoring signs of a failing roof and postponing a necessary replacement could lead to more costly repairs, including interior water damage and structural issues.
A new roof is a worthwhile investment that safeguards your home and improves energy efficiency and curb appeal. With the right roofing contractor, a roof replacement can be a smooth, stress-free process that provides long-term peace of mind.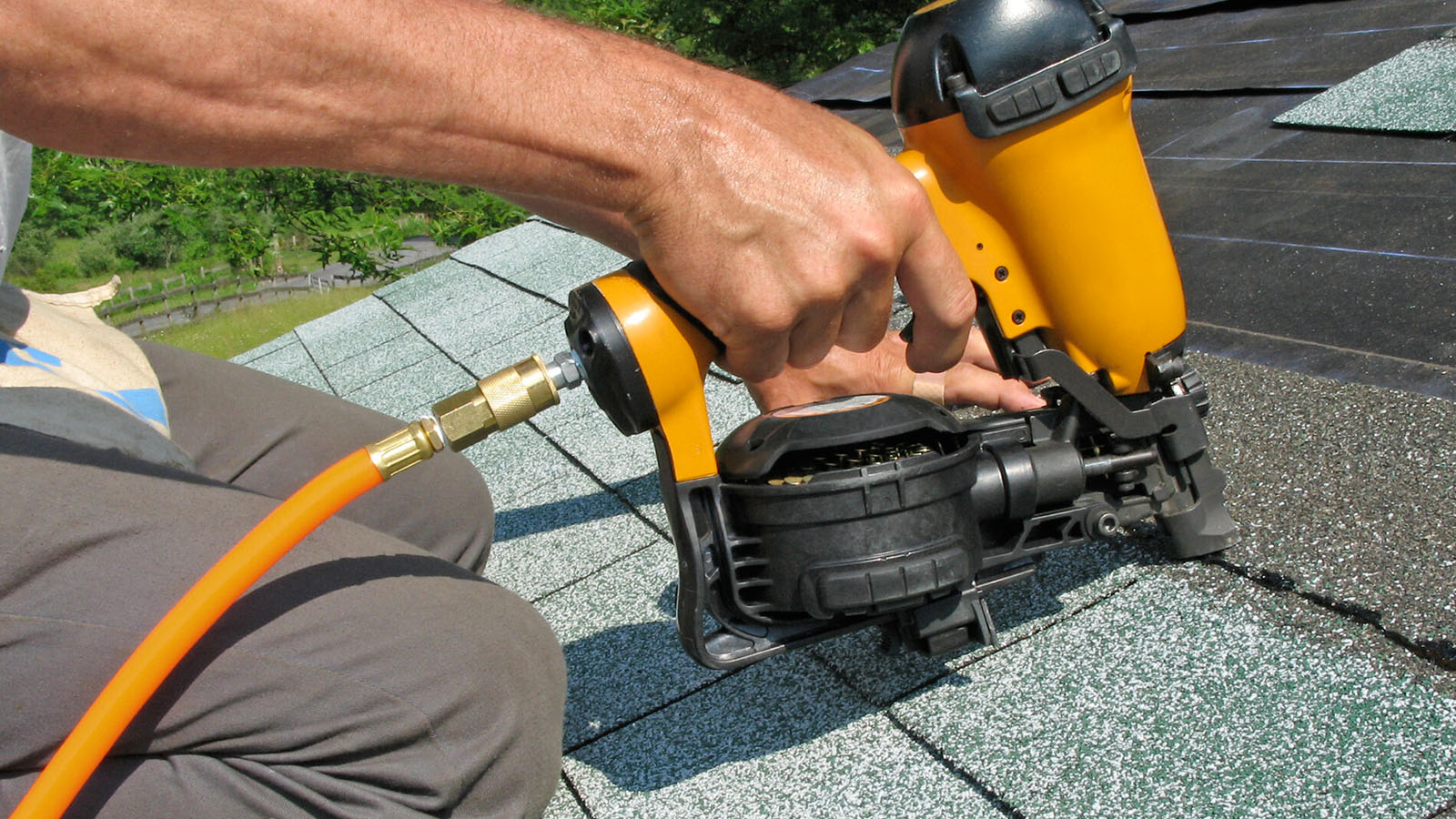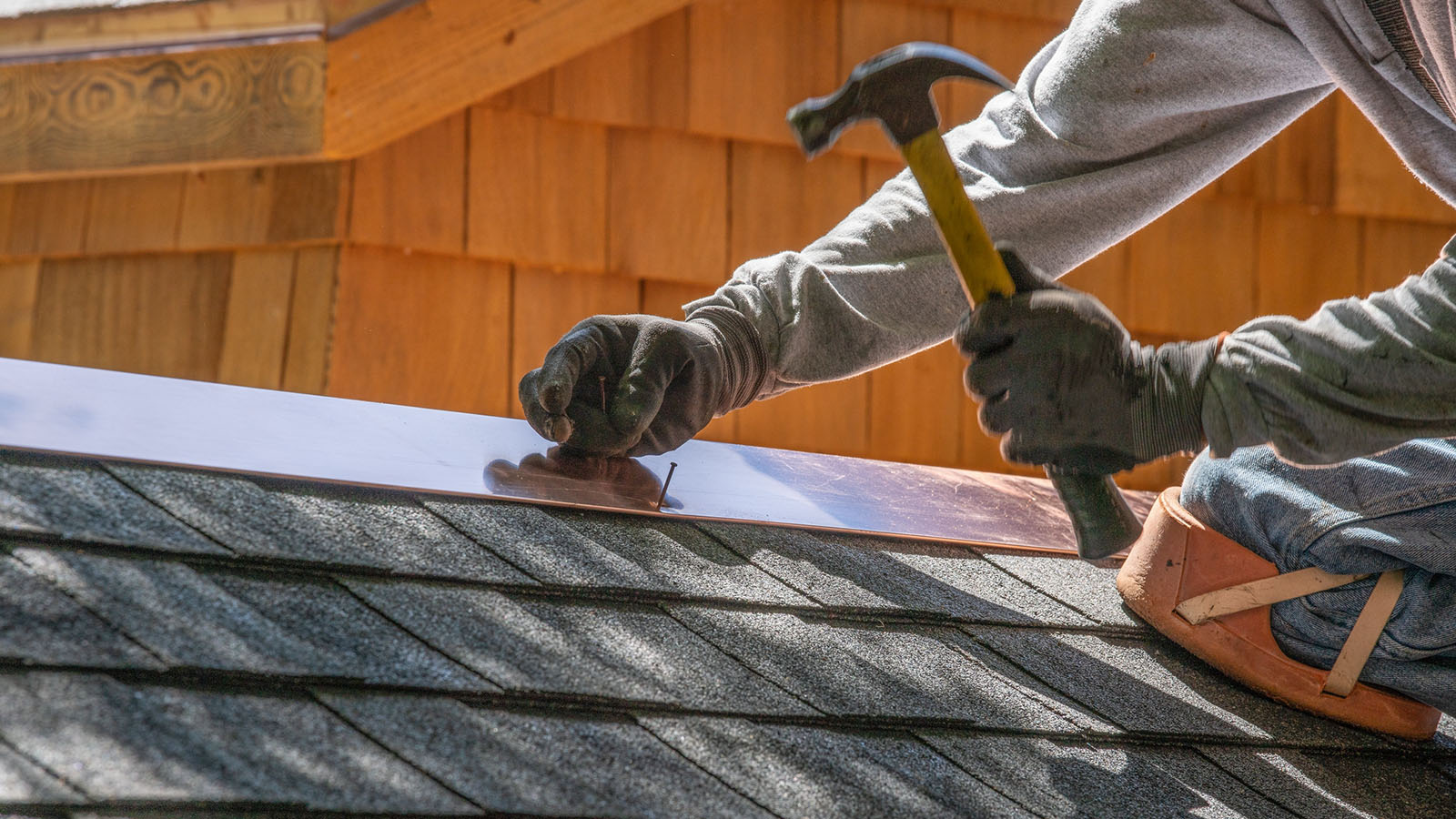 Discovering the Signs
Recognizing the signs you need a new roof and acting promptly can save you from costly repairs and potential structural damage. If you're in Northeast Ohio and suspect you might need a new roof, don't hesitate to reach out to our professional team for a comprehensive roof inspection and consultation.
Our commitment to quality work, customer service, and professional integrity ensures you get the best solutions for your roofing needs. Whether it's a minor repair, maintenance or a total roof replacement, we are ready to help protect your home.