Repairing and Restoring Your Home After a House Fire
A house fire is a devastating event that can leave most homeowners feeling lost and unsure of how to begin the process of recovery. Understanding the various stages involved in recovering from a fire, from contacting the appropriate authorities and organizations to rebuilding your home, is essential in order to regain a sense of normalcy and move forward. This article will guide you through the key steps and decisions you will face in the aftermath of a house fire, providing valuable information and insights to help you confidently navigate the recovery process.
The road to recovery after a house fire is often fraught with challenges and uncertainties. To help you better understand what to expect, we will delve into the roles of your local fire department, insurance company and companies that offer fire damage restoration services and how each plays a crucial part in helping you rebuild your life. Additionally, we will explore the practical aspects of cleaning, repairing, and rebuilding your home and discuss how to cope with the emotional toll of such a traumatic event.
As you embark on this journey of recovery, it is important to remember that you are not alone. Many resources and support networks are available to assist you during this difficult time. By following the steps outlined in this article and seeking guidance from the appropriate professionals and organizations, you will be better equipped to navigate the complex process of recovering from a fire and ultimately begin work restoring your home and life.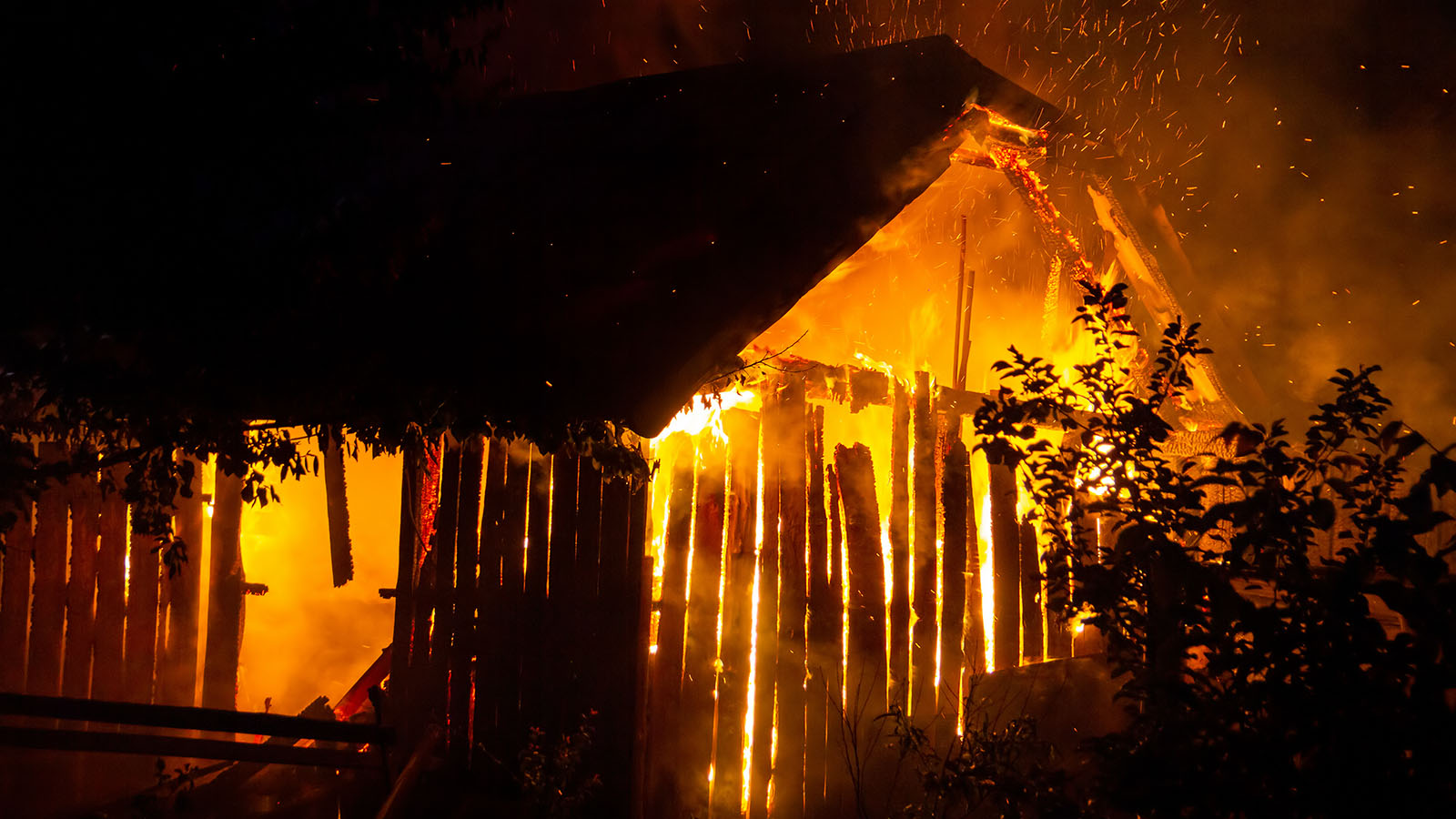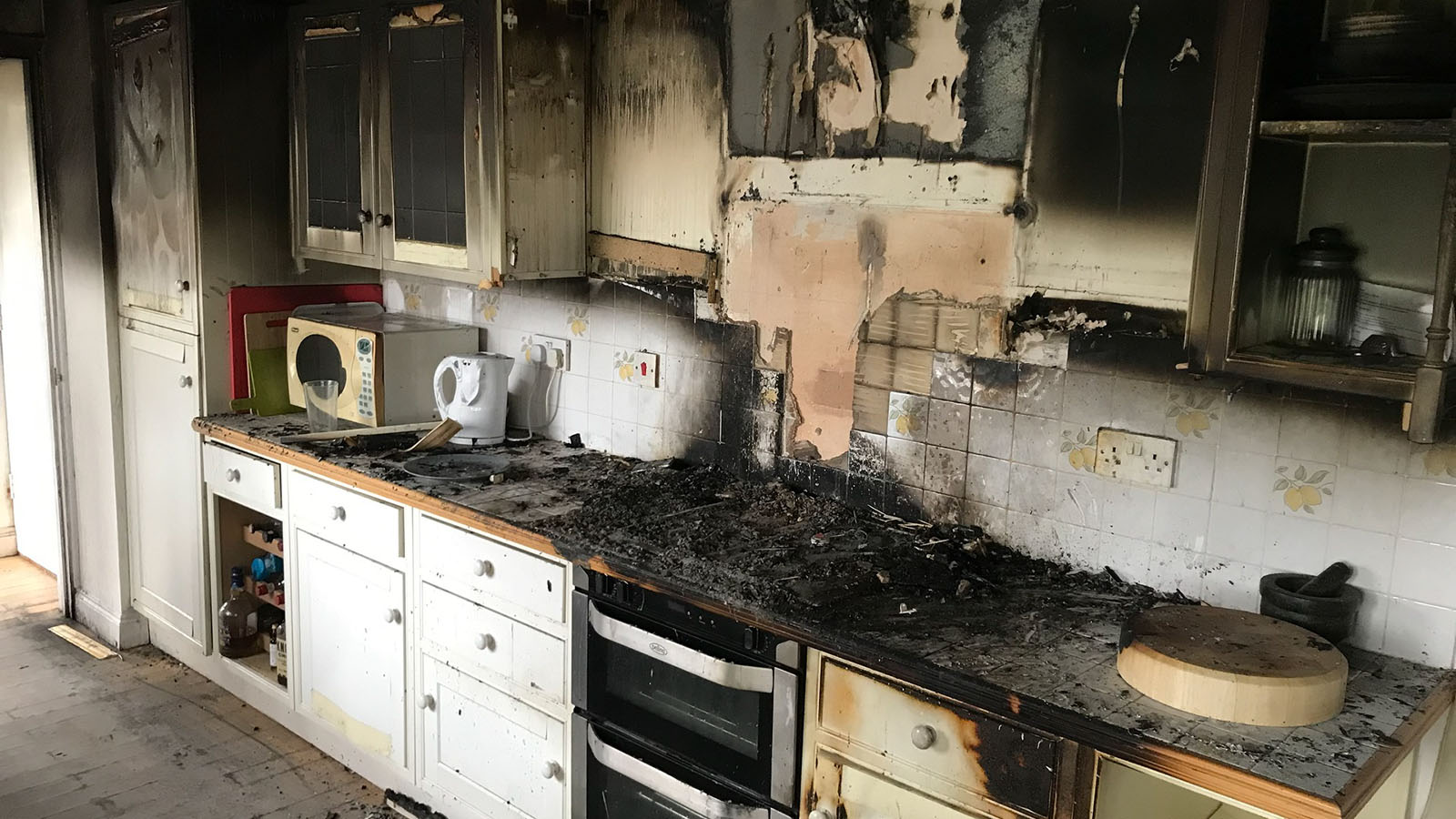 Understanding the Process of Recovering from a House Fire
Recovering from a fire can be a daunting and overwhelming experience. The process involves various stages, including contacting local disaster relief agencies, working with your insurance company, and hiring a company offering fire damage restoration services. The timeline for recovery from house fires varies depending on the fire damage's extent and the restoration services' efficiency.
In the immediate aftermath of a house fire, your first point of contact should be your local fire department. They can provide valuable information about the fire's cause and extent and a fire report that may be required by your insurance agency. It's also essential to reach out to a local disaster relief agency, such as the Salvation Army or the American Red Cross, for support and assistance with your immediate needs.
Working with Your Insurance Company
Following a house fire, contacting your homeowner's insurance company is crucial as soon as possible. Your insurance agent will help guide you through the claim process and determine the extent of your coverage. Most homeowner's insurance policies cover fire damage, including repairs, the replacement cost of personal property and additional living expenses.
During this time, it's essential to document the damage to your property thoroughly. Take photos of the affected areas, make a house fire checklist, and keep a record of any damaged items. Your insurance policy or carrier may require this documentation to assess your claim and calculate the fire damage cost. Maintaining open communication with your insurance company throughout recovery is important to ensure a smoother and more efficient experience.
Hiring a Professional Fire Restoration Company
After a house fire, hiring a professional fire restoration company is important to assess the damage and begin the restoration process. These specialists have the necessary knowledge, expertise, and specialized equipment to clean and restore your home properly. They can help you navigate the complexities of fire damage cleanup, smoke and fire damage restoration services and water restoration.
When choosing a company offering fire damage restoration services, it's important to consider their experience, certifications, and customer reviews. Also, hiring a company that works closely with your homeowner's insurance company or carrier is crucial to streamline the recovery process. This collaboration ensures that your home is restored efficiently and to the highest possible standard.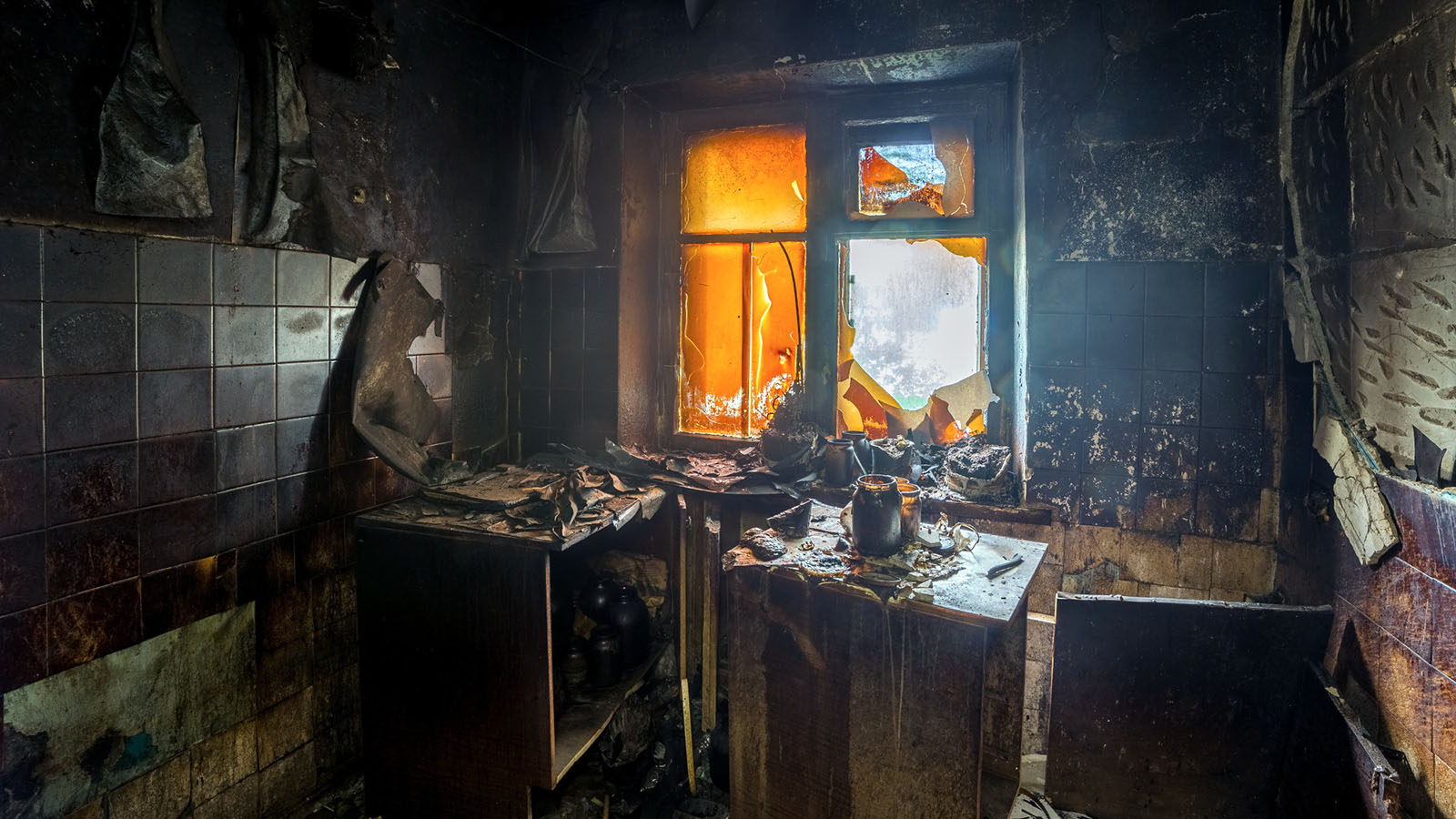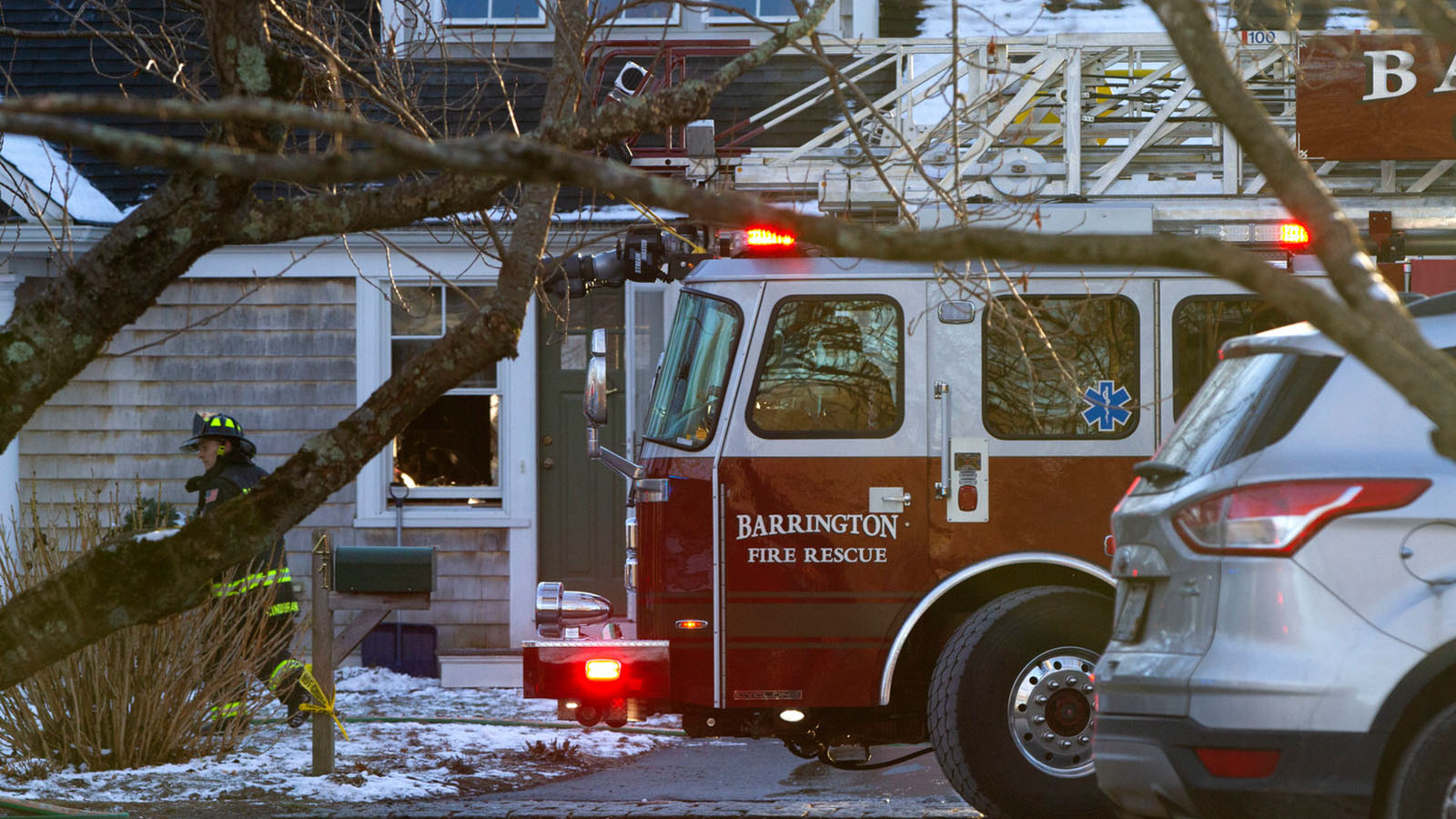 Importance of Hiring a Professional Fire Restoration Company
Experiencing a fire in your home or business can be devastating and traumatic. The aftermath of such a disaster often leaves property owners feeling overwhelmed and unsure of how to begin the process of restoration. Hiring a professional fire restoration company is essential to ensure your property is properly cleaned, repaired, and restored to its pre-fire condition. These experts possess the necessary knowledge, skills, and specialized equipment to effectively handle fire and smoke damage, allowing you to focus on recovery's emotional and logistical aspects.
A company offering fire damage restoration services plays a crucial role in mitigating further damage to your property and addressing potential safety hazards. Fire, smoke, and water damage can weaken structural components, create unhealthy living conditions, and lead to mold growth if not addressed promptly and adequately. By engaging a team of specialists, you can trust that they will prioritize your property's safety, security, and overall integrity while following industry standards and best practices for restoration work.
Collaborating with a fire restoration company also provides invaluable support in dealing with insurance matters. Filing claims and negotiating with insurance companies can be complex and time-consuming, especially when coping with a fire's emotional impact. Restoration professionals have experience working closely with insurance agents, helping you navigate the claims process, document damage, and ensure you receive the appropriate coverage. By trusting a company offering fire damage restoration services to handle the technical aspects of recovery, you can focus on healing and rebuilding your life after a fire.
Initial Assessment and Securing the Property
After a fire has damaged your home or business, the initial step in the fire damage restoration process is a thorough assessment conducted by a professional fire restoration company. This assessment is essential as it helps determine the extent of the damage, which in turn enables the restoration experts to create a customized plan for cleaning, repairing, and restoring the property. During this stage, they will inspect the affected areas, taking note of any structural damage, water damage from firefighting efforts, and the presence of soot and smoke residue.
One of the primary concerns during the initial assessment is identifying potential safety hazards that may pose a threat to the occupants or workers. To ensure the safety and security of the property, the company offering the fire damage restoration service will take measures to secure the structure. This may include boarding windows and doors to prevent unauthorized access, installing temporary fencing or barriers to protect the property from further damage, and providing emergency power if necessary.
Securing the property is a critical step in the restoration process, as it not only safeguards the premises but also establishes a safe working environment for the restoration professionals to begin their work.
Communication and Coordination with the Homeowner's Insurance Company
Effective communication and coordination between a fire restoration company and the homeowner's insurance company are crucial to ensure a smooth recovery process after a fire. The company offering fire damage restoration services will work closely with the insurance agent to comprehensively assess the damage and estimate the necessary repairs and restoration work. This collaboration helps homeowners better understand their coverage and sets the stage for a more efficient claims process.
In addition to providing documentation and estimates, the fire restoration company will assist homeowners in filing claims and navigating the often complex world of insurance coverage. They will offer guidance on how to properly document losses, answer questions about policy details, and help homeowners understand their rights and responsibilities throughout the claims process.
By maintaining open lines of communication with both the homeowner and the insurance company, fire damage restoration professionals can help to ensure that claims are processed promptly and accurately, allowing homeowners to focus on rebuilding their lives after a devastating fire.
Smoke and Soot Damage Cleanup
One of the crucial steps in the fire damage restoration process is addressing soot and smoke damage promptly. Failing to do so can lead to long-term issues, such as discoloration, corrosion, and lingering odors that can permeate your home or business. Furthermore, soot and smoke damage can pose serious health risks to occupants, as they contain harmful particles and toxic chemicals that can irritate the respiratory system and cause other health issues. Therefore, it is vital to take immediate action to clean and restore the affected areas after a fire.
Companies offering fire damage restoration services use a variety of methods and techniques for soot and smoke removal, ensuring that your property is cleaned thoroughly and safely. These techniques may include dry sponging, which is effective in removing loose soot and debris from surfaces, wet cleaning, which involves using water and cleaning agents to remove more stubborn soot stains and specialized cleaning solutions designed to break down and eliminate soot and smoke residues.
The deodorization process is employed to eliminate lingering smoke odors, leaving your home or business smelling fresh and clean. Addressing soot and smoke damage as quickly as possible can minimize the long-term effects of fire damage and ensure a healthier environment for all occupants.
Water Damage Restoration
Water damage restoration is crucial in repairing a home or business that has experienced a fire. When firefighters work to extinguish a blaze, they often use large amounts of water to douse the flames. This can result in significant water damage throughout the property and fire and smoke damage. Addressing this water damage is essential in order to prevent further issues and ensure the structural integrity of the building.
Professional restoration companies utilize specialized equipment and techniques to extract excess water and moisture from the affected areas. This process may involve the use of industrial-grade pumps, vacuums, and other water extraction tools. Once the excess water has been removed, restoration experts will focus on drying and dehumidifying the space to eliminate lingering moisture. This is vital in preventing mold growth and secondary damage, which can lead to additional health risks and costly repairs.
By addressing water damage as part of the fire damage restoration process, homeowners and business owners can ensure a safe and thorough recovery for their property.
Repairing and Restoring the Structure
After a home or business has experienced a fire, repairing and restoring the structure is a crucial step in recovery. This stage involves addressing various aspects of the building, such as rebuilding damaged structural components like beams, columns, and load-bearing walls. Professional fire restoration companies work diligently to restore the property's structural integrity, allowing for a safe and secure living or working environment.
In addition to structural repairs, fire damage restoration professionals will also focus on repairing or replacing damaged electrical, plumbing, and HVAC systems. This may involve rewiring, replacing damaged pipes, or installing new heating and cooling units. Furthermore, restoring damaged walls, ceilings and flooring is another essential aspect of the restoration process. This may involve replacing drywall, repainting surfaces, and installing new flooring materials.
These restoration efforts aim to return the home or business to its pre-fire condition, providing a comfortable and safe space for occupants to resume their daily lives.
Restoration of Personal Property
In the aftermath of a fire at your home or business, one of the most distressing aspects can be dealing with damaged personal items. The process of personal property restoration begins with a thorough assessment of the damage to determine which items can be salvaged and restored and which are beyond repair. This evaluation is crucial for homeowners and business owners, as it helps them understand the extent of the loss and make informed decisions regarding the recovery of their belongings.
Cleaning and restoring salvageable items is an essential step in the personal property restoration process. Skilled restoration professionals use specialized techniques and equipment to clean and refurbish items, such as furniture, clothing, and electronics, bringing them as close to their pre-fire condition. For items that cannot be restored, the restoration company will coordinate with the insurance company to ensure proper reimbursement for the loss.
In some cases, specialty restoration services may be required for unique or valuable items, such as documents, artwork, or antiques. These services employ specialized expertise to meticulously clean and repair delicate and valuable items, preserving their worth and sentimental value for the owners.
Final Inspection and Quality Assurance
Once the fire damage restoration process is nearing completion, a final inspection of the structure is essential to ensure the safety and quality of the work performed. This inspection involves a thorough walkthrough of the property by the restoration company's team, checking for any lingering issues, such as structural damage, smoke odors, or potential mold growth. They will verify that all repairs and restorations have been executed to the highest industry standards, ensuring the home or business is safe and habitable.
In the event that any concerns or issues are identified during the final inspection, the restoration company will promptly address them and make any necessary adjustments or repairs. This commitment to customer satisfaction is a hallmark of a reliable and professional fire damage restoration company. Once all work is completed and the property owner's concerns have been addressed, the restoration company will provide documentation and warranties for the work performed, giving the property owner peace of mind and confidence in the quality of the restoration.
This documentation serves as a valuable record, detailing the scope of work completed and offering reassurance that the home or business has been restored to its pre-fire condition.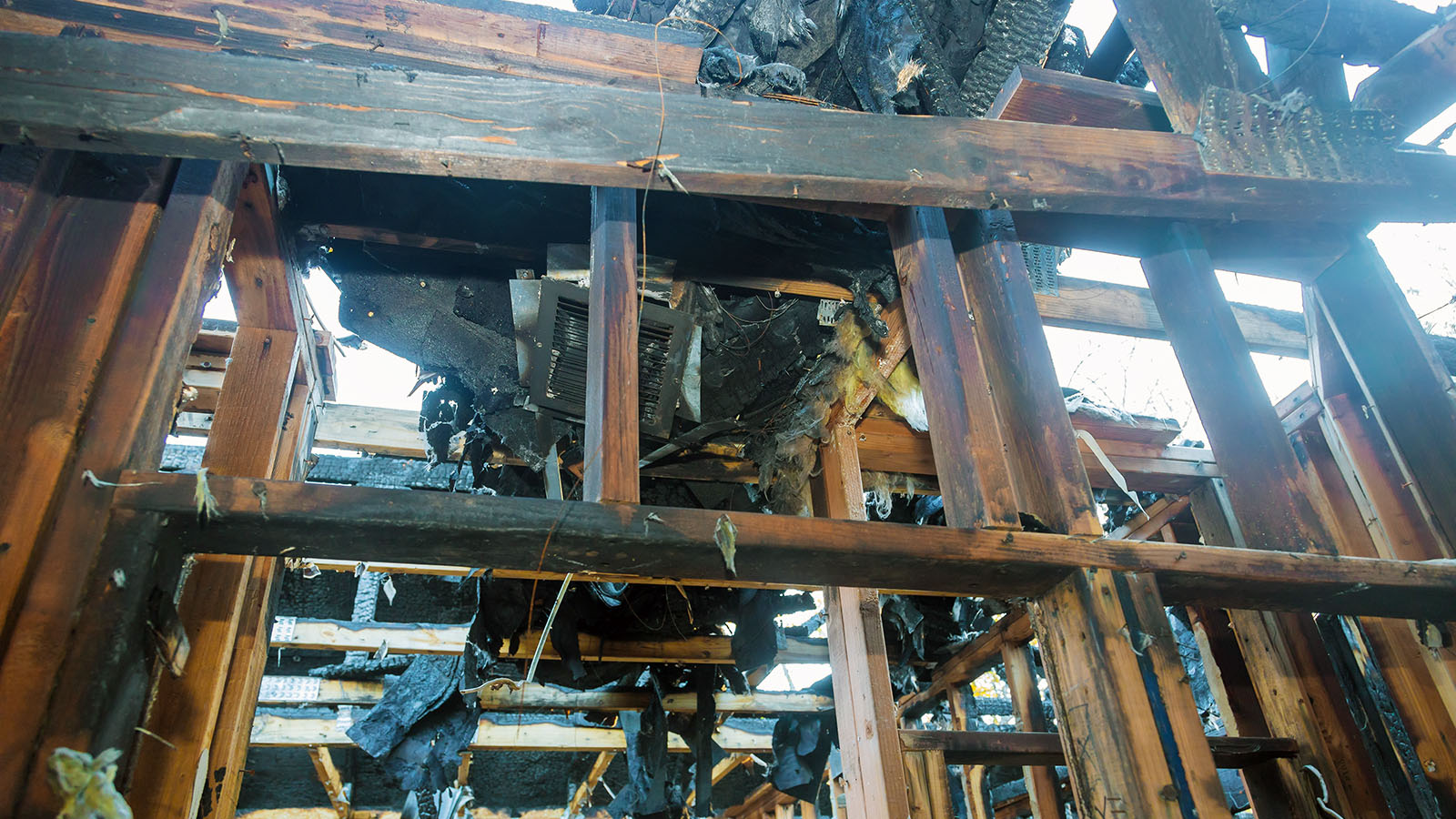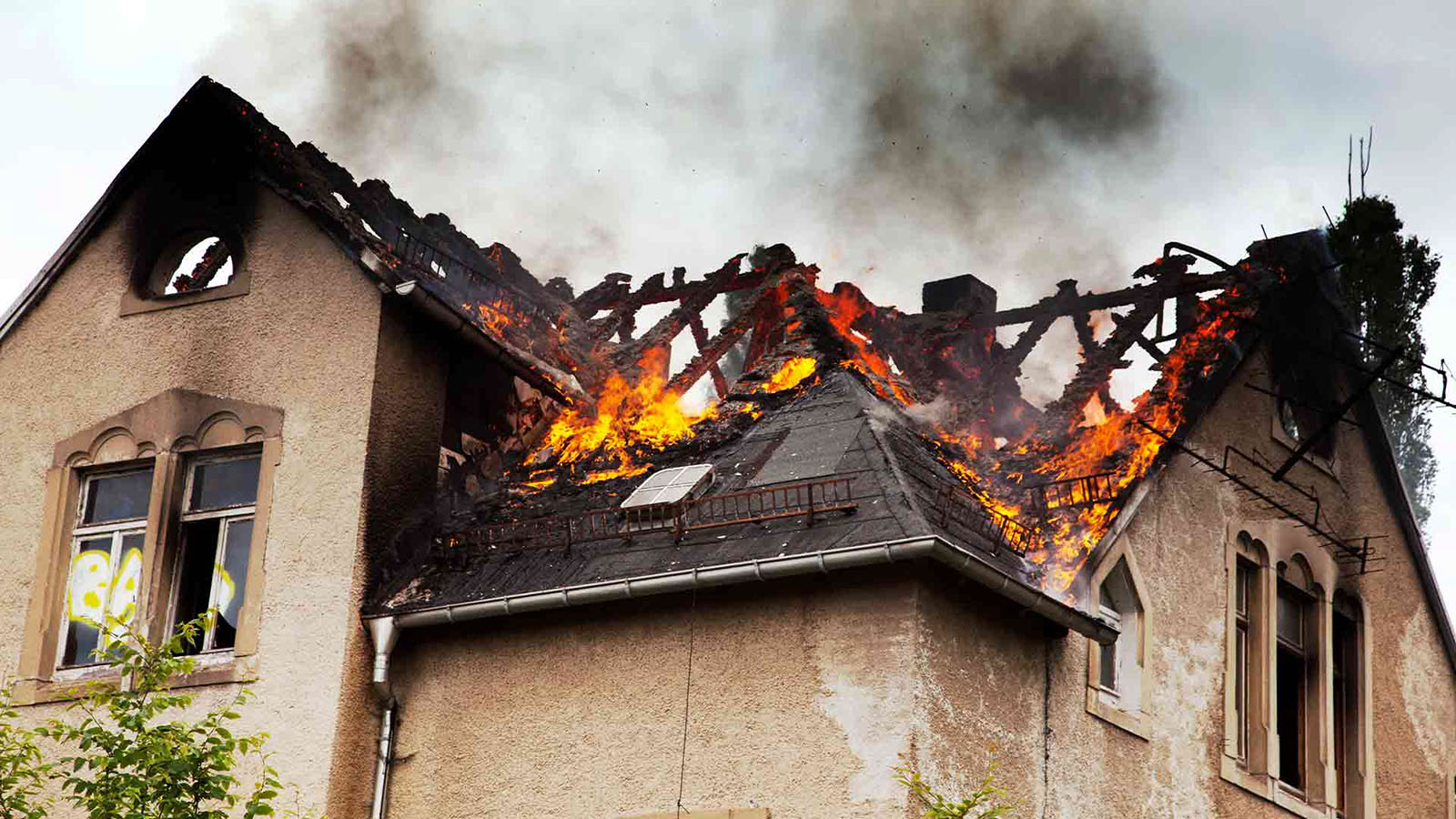 The Timeline for Recovery and Moving Back In
The timeline for recovering from a fire and moving back into your home depends on several factors, including the damage's extent, the restoration company's efficiency, and the cooperation of your insurance carrier. In some cases, homeowners may be able to move back into their homes within a few weeks, while others may need to wait several months or longer.
Throughout the restoration process, staying in close communication with your fire restoration company and insurance agent is essential. This open dialogue will help ensure that the work is progressing smoothly and that any issues or concerns are addressed promptly. It's also crucial to conduct thorough home inspections before moving back in to ensure the safety and quality of the work completed.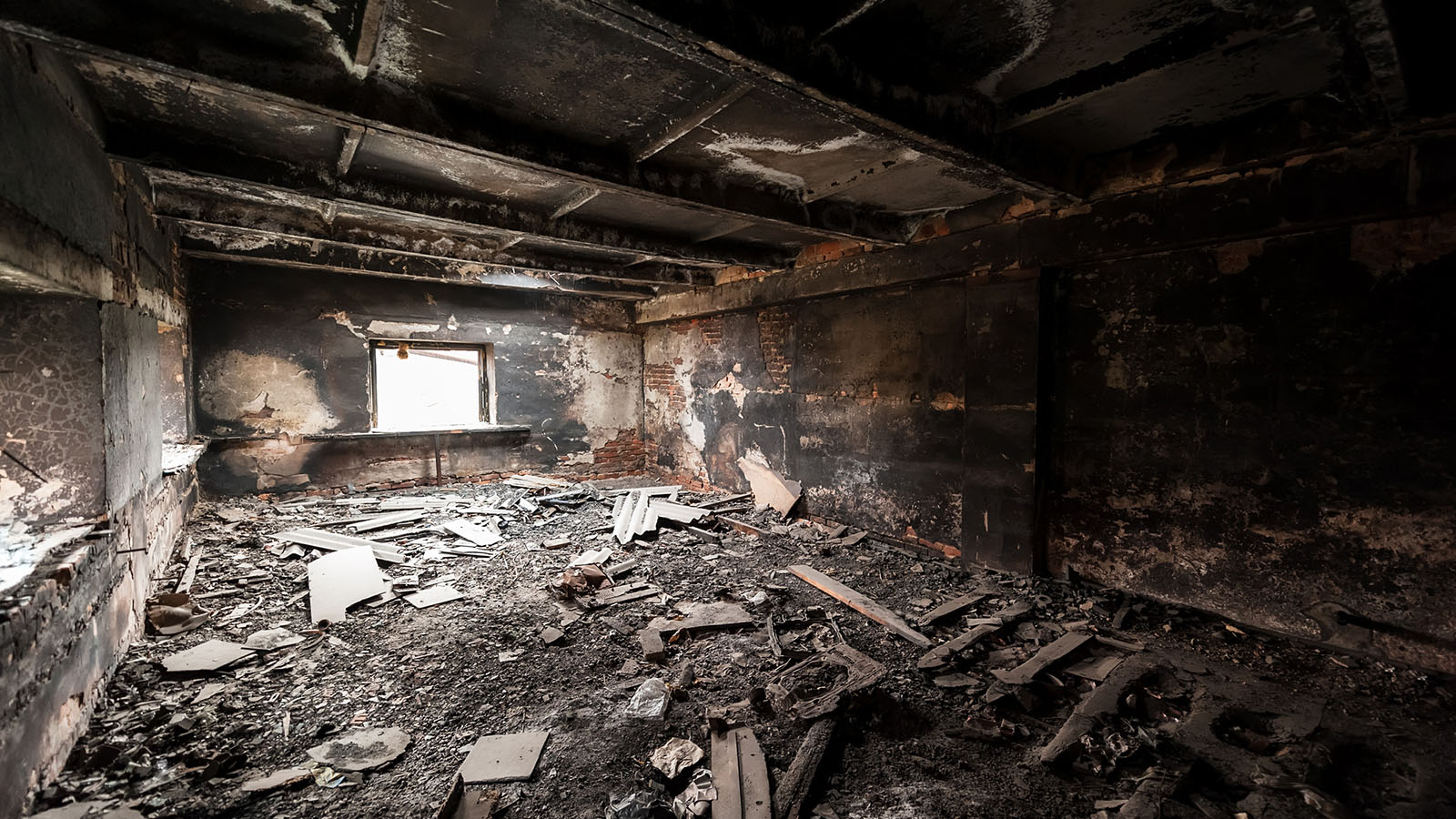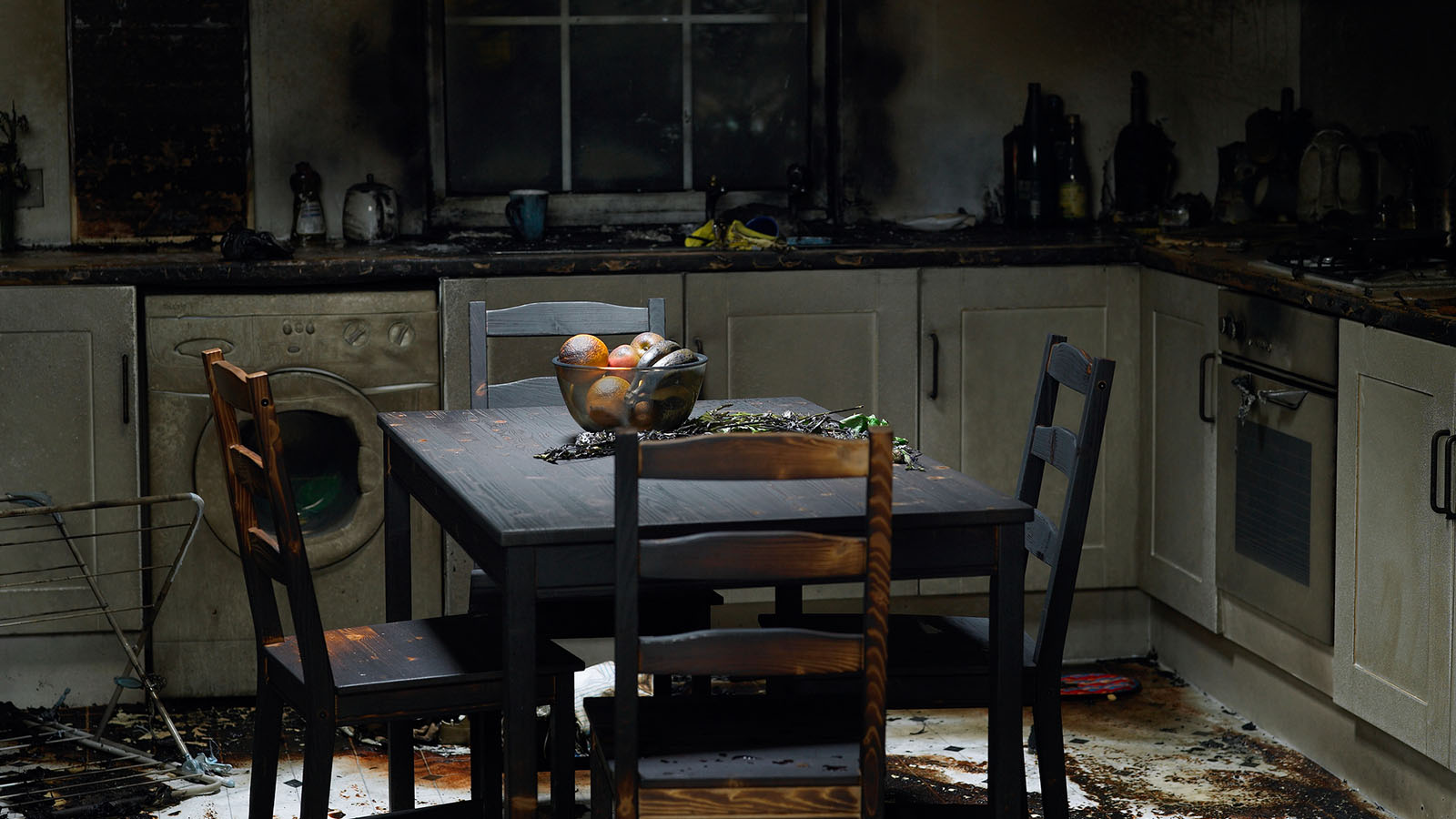 Deciding Whether to Rebuild or Sell Your Fire-Damaged House
In some instances, homeowners may face the difficult decision of rebuilding their fire-damaged house or selling the property and starting anew. This choice depends on a variety of factors, including the extent of the damage, the emotional attachment to the home, and the financial implications of rebuilding or selling a burned house.
If you choose to rebuild, the fire restoration process can help restore your home to its former glory while incorporating any desired updates or improvements. However, rebuilding after a fire can take significant time and resources, especially if the damage is extensive. Alternatively, selling your property may provide an opportunity for a fresh start in a new home without the stress caused by the restoration process.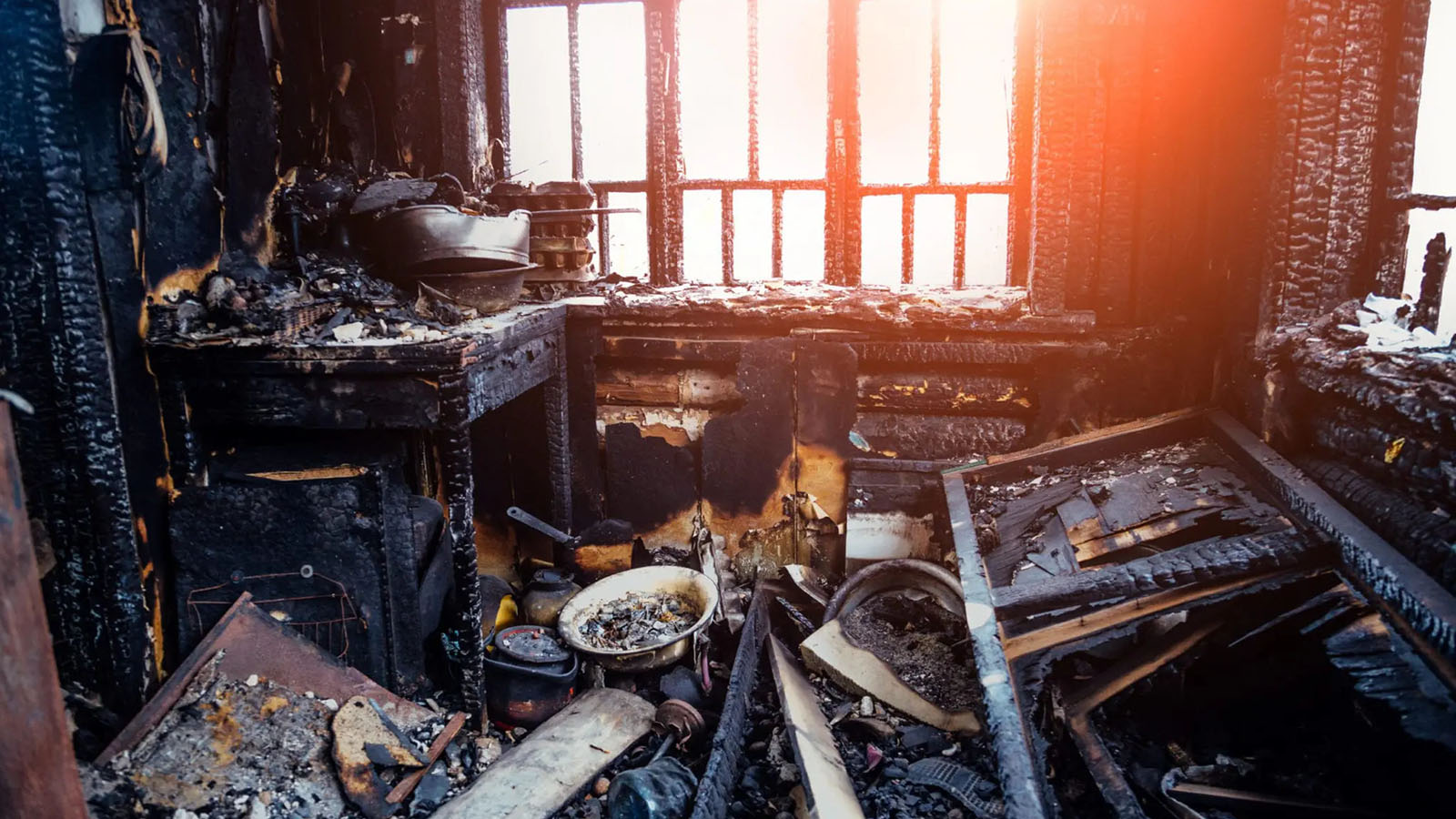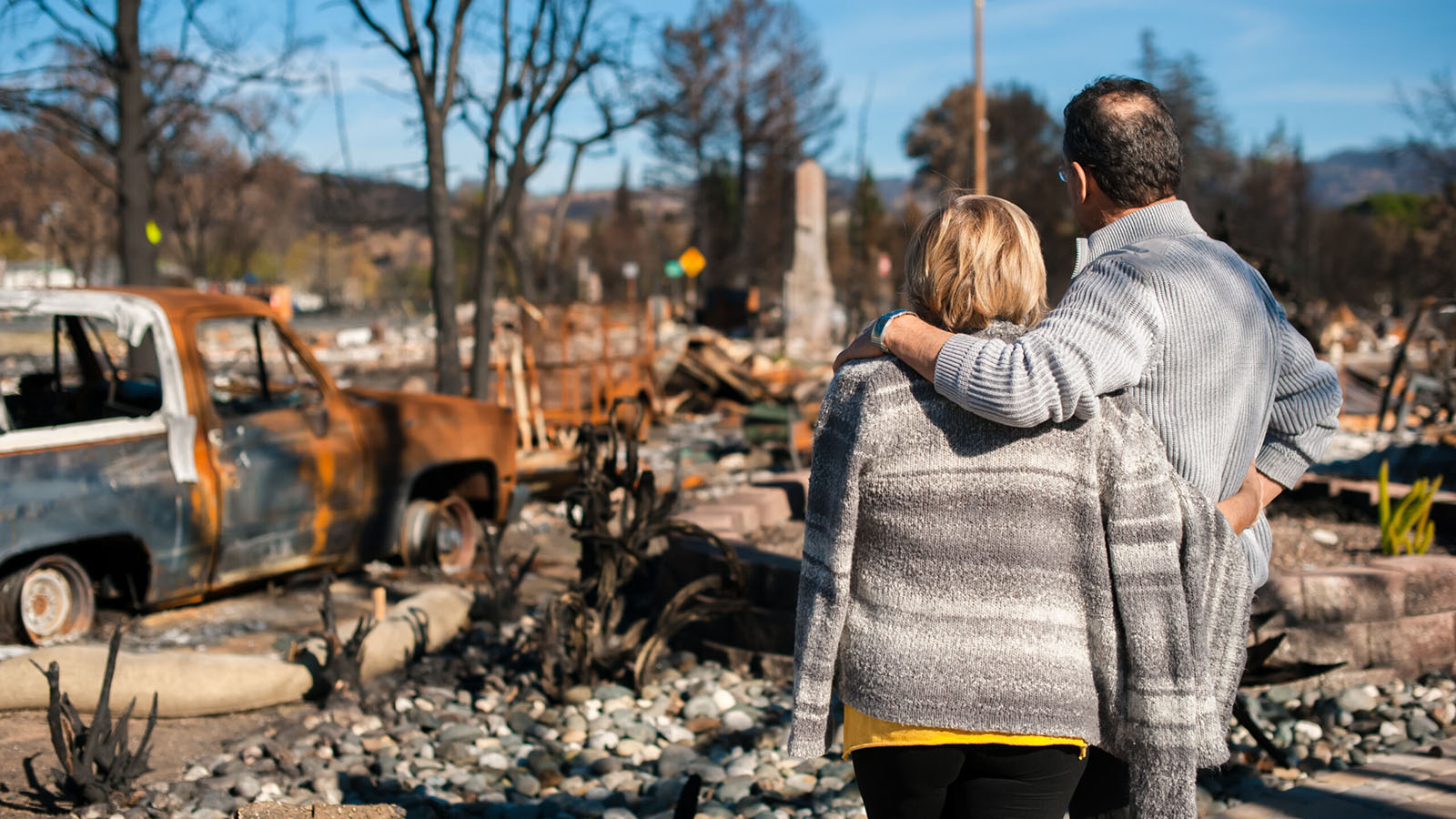 Coping with the Emotional Aftermath of a House Fire
Dealing with the emotional aftermath of a house fire can be just as challenging as the physical recovery process. Homeowners may experience a range of emotions, from shock and disbelief to sadness and anger. It's essential to recognize and validate these feelings while seeking support from friends, family, and local disaster relief services.
Recovering from a fire is complex and often overwhelming. By working closely with your local fire department, insurance company, and professional fire restoration company, you can navigate the road to recovery more efficiently and effectively. With patience, perseverance, and the right support, your home can be restored to its pre-loss condition, and you can begin moving forward.